Took some Johnsonville Maple Sausage links and slow cooked until done. Indirect at 250. So skinny, hard to get a correct internal temp. I used rub, I won't next time.
I pulled the casing off some, not really a difference.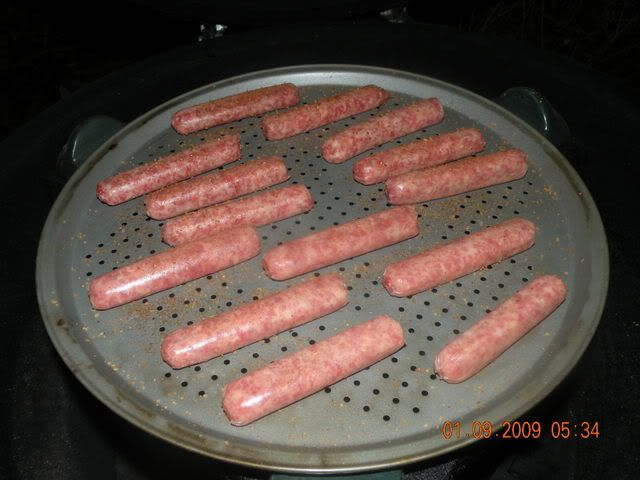 Bumped up the egg to 400 dome.
Used Pillsbury Flaky cinnamon rolls. Some with a thrid of a roll. I suggest 1/2 a roll.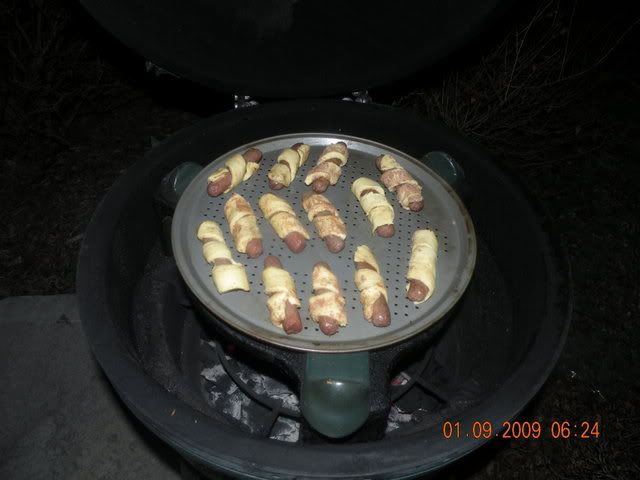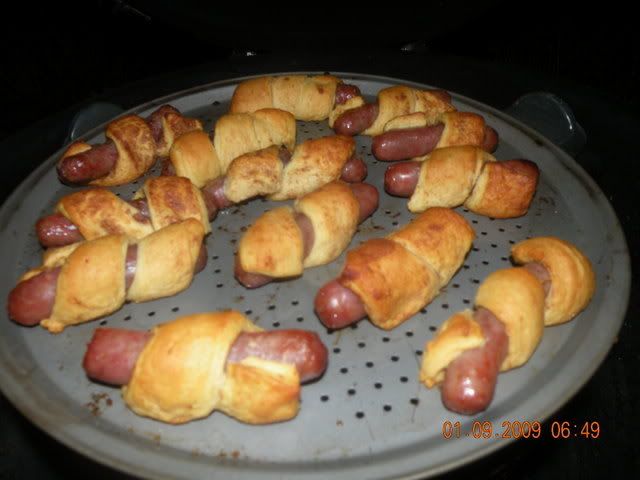 Cooling.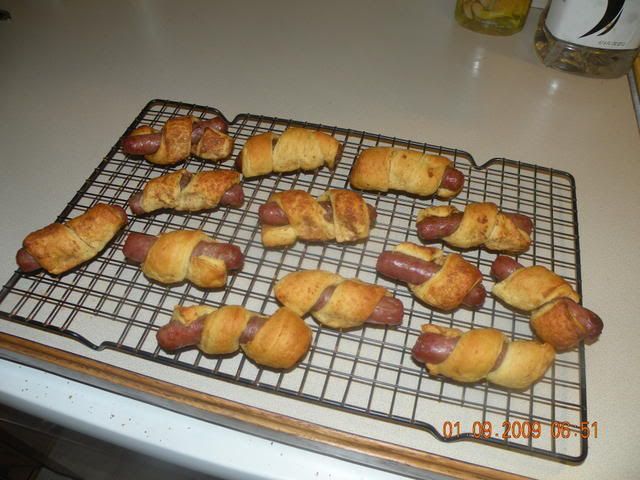 And Iced.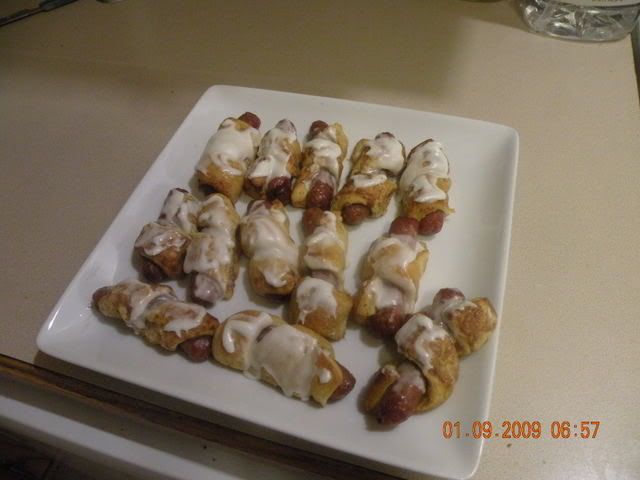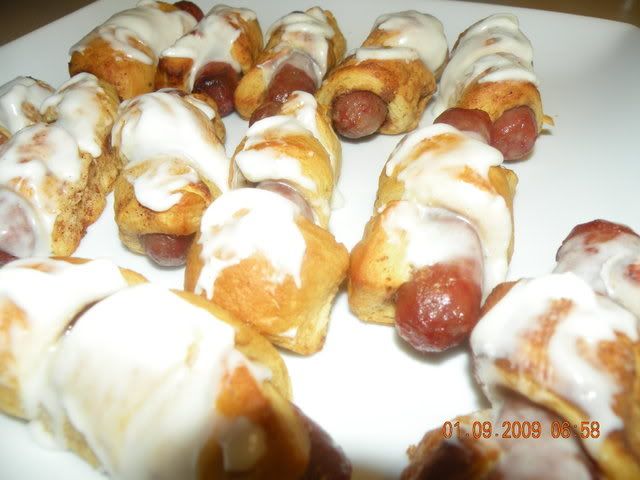 I will let the Gem of the forum and the Filly to now if it is kid friendly.
But what child doesn't like to play in icing. :woohoo: :ohmy:
Mike