Merry Christmas to all the fine folks here!
After all the help you've given me getting ready for our Christmas dinner, I thought the least I could do is share some photos of the process.
Here is the smoker after a friend and my wife helped me get the patio pavers under it, as suggested: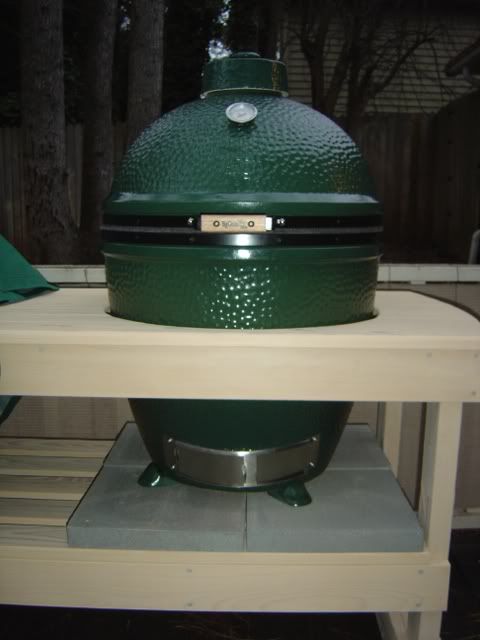 Here is the standing rib roast resting a few minutes before heading to the egg: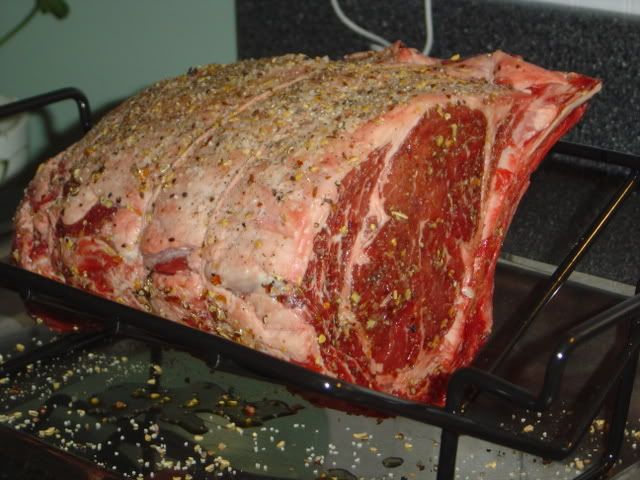 Finally, here is the meat on the egg at about 275 degrees with the potatoes in the pan - I'll keep monitoring the temp and try to keep it around 250 degress: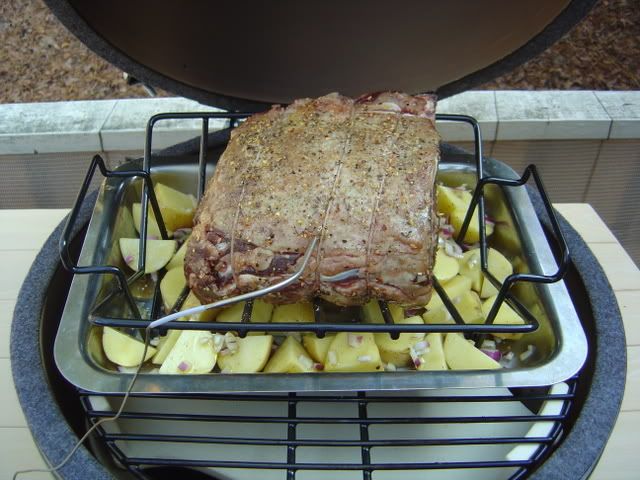 Thanks again for all the help!