Looking forward to a delicious Christmas dinner? Keep our
Holiday Entertaining Publication
handy throughout December for all your holiday dinner needs. But you can also find some of our favorites on our
Country Christmas
page, including Christmas Ham and Peach Cobbler. Happy cooking!
The 17th Annual EGGtoberfest was amazing - here are the highlights 
Click Here
BUSTED! confession of a lump junkie
OK - I admit I became a hoarder of lump several years ago when I had no access to a steady supply. I swore I'd never be in that position again. Of course my wife thinks I'm nuts as I keep a stash of at least 360 pounds year around. There is peace in the valley as she's gotten accustomed to what one wall of the garage looks like. Well at summer's end like a squirrel I hid another 10 bags in the trunk of my car. Today I got caught retreiving one from my secret stash!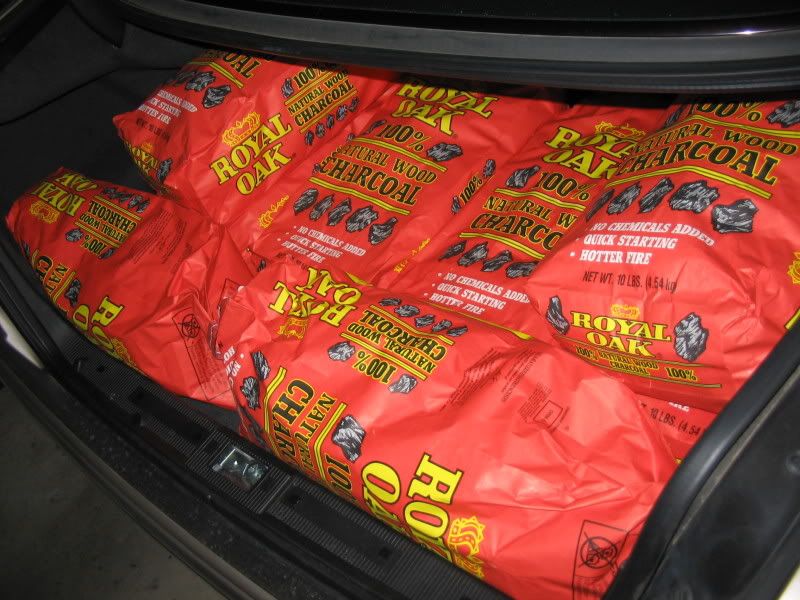 She just shook her head and went back inside! :laugh: