Had a great time, many thanks to Scott for putting it on. I was a tad bit nervous when we arrived and found out we needed to assemble the Eggs, but it worked out and by 10:00 we were cooking.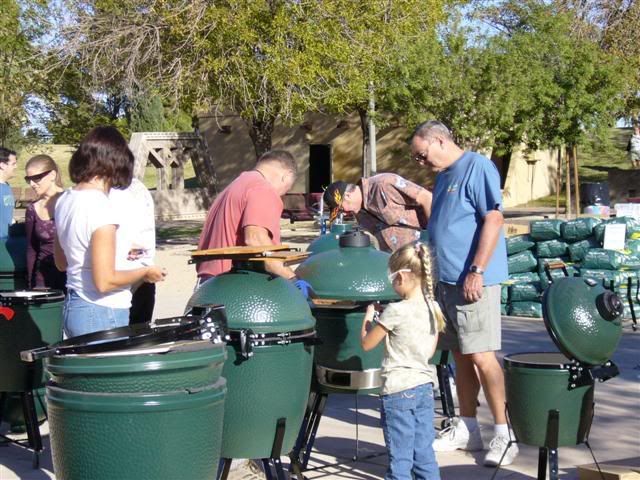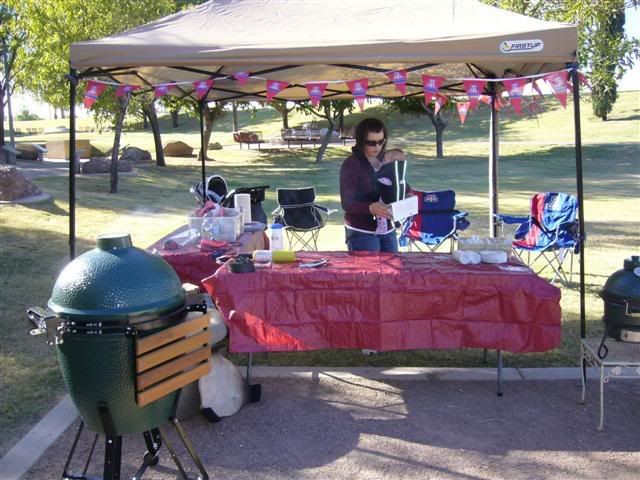 Here are the Goatheads from Lake Havasu, AZ they are serious cooks with a Harley problem.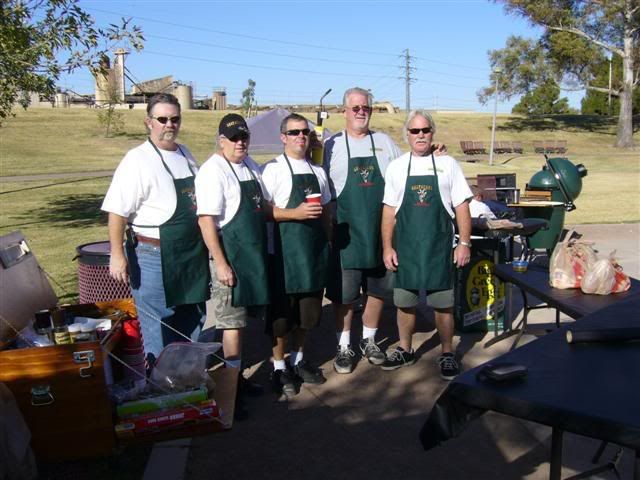 Filly's hodag cookies.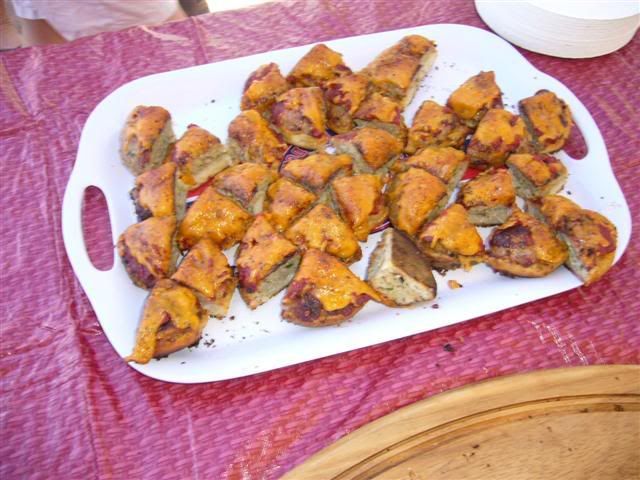 Some pineapple on the half shell.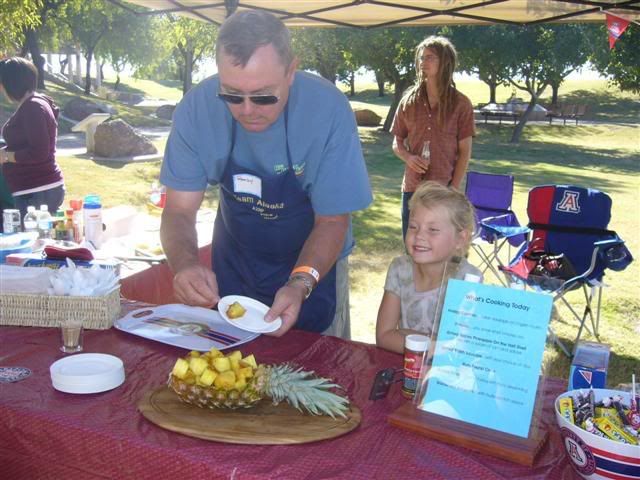 Grand daughters makin smores.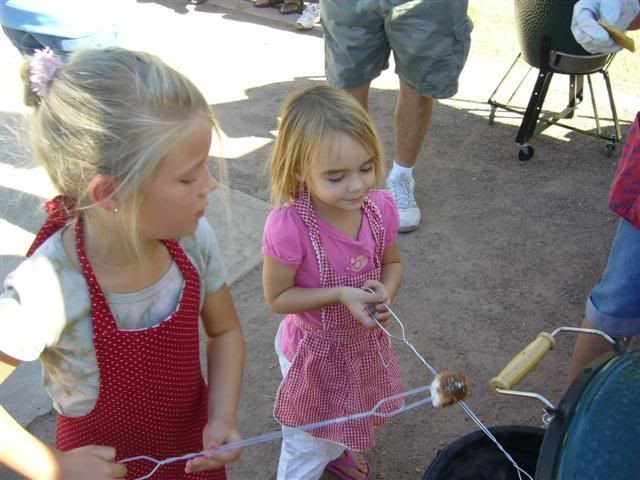 The infamous Mollyshark.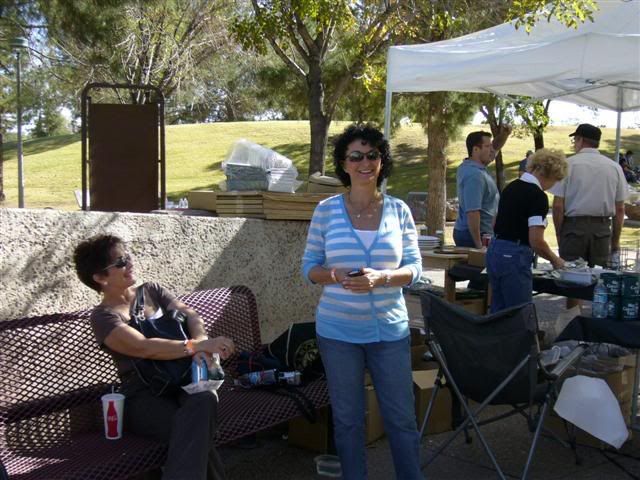 Scott had plenty of lump on hand.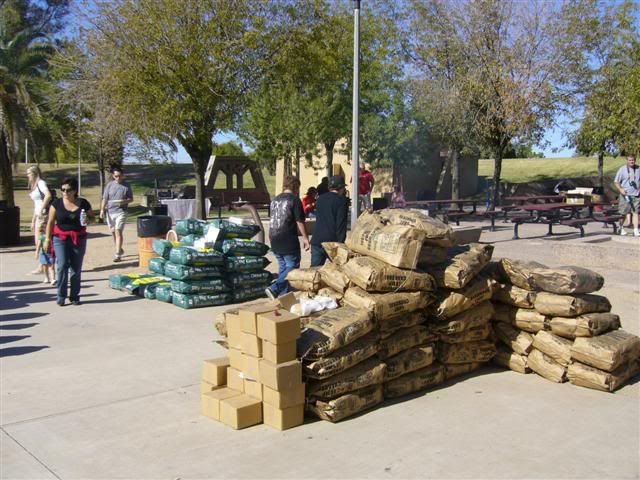 Hey Beli, remember the salsas you gave me in Atlanta? They made a great topping for the stuffed Fritos.