Thank you Ross for suggesting the perfect temperatures for this cook.
Rubbed with Mike's Cow Lick Steak Rub ideal for Prime Rib, Fresh Rosemary and added some red wine to the Oaxacan Green Bowl.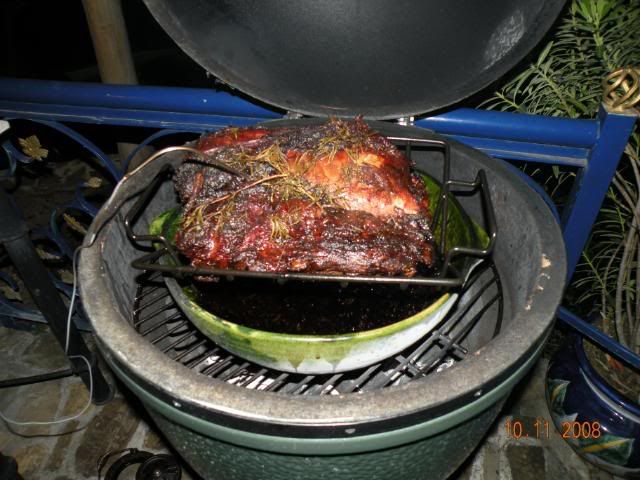 After over 2 hours of slow cooking, and following Ross's perfect temps. let it rest for 10 - 15 min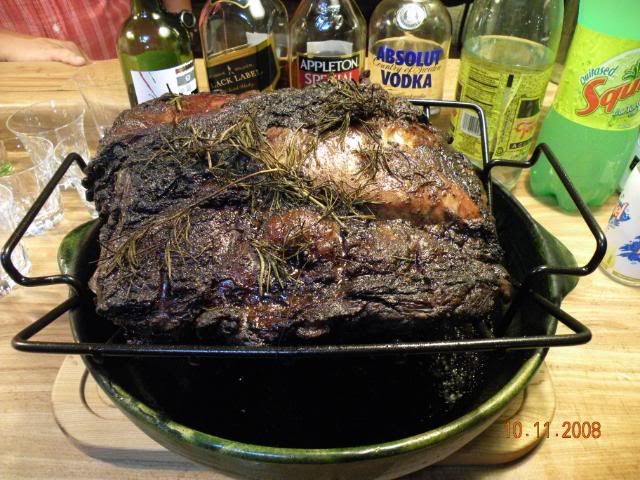 The Girls: Mi Roren, Ninel & Bonita in an attempt to devour, and eat greedily & ravenously The Rib in its Prime :laugh: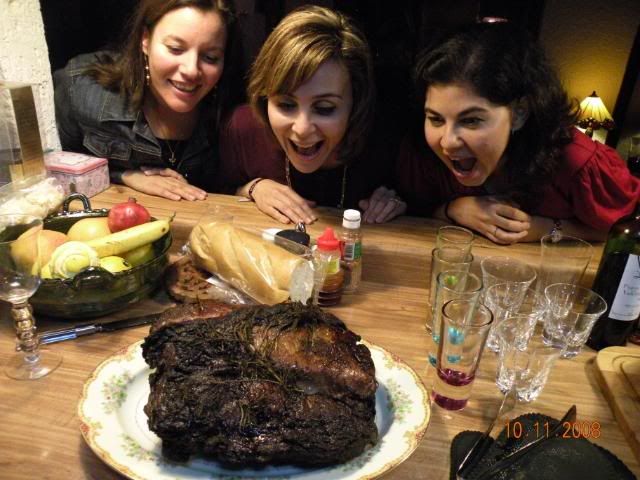 My wife Loren prepared some delicious Beets In Sweet Orange Sauce.......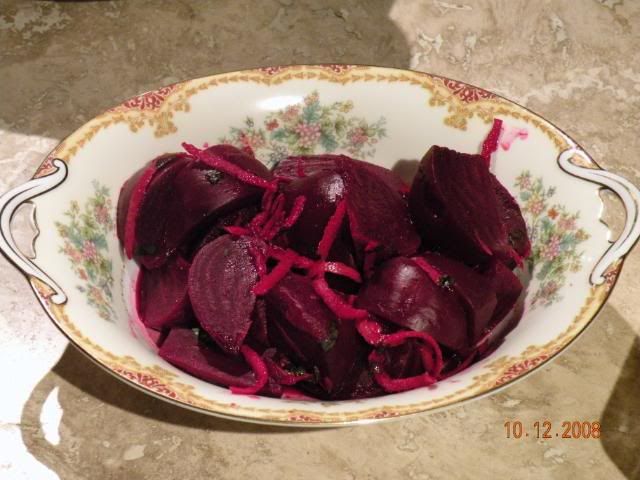 ...... and Pasta with a Creamy Red Pepper Sauce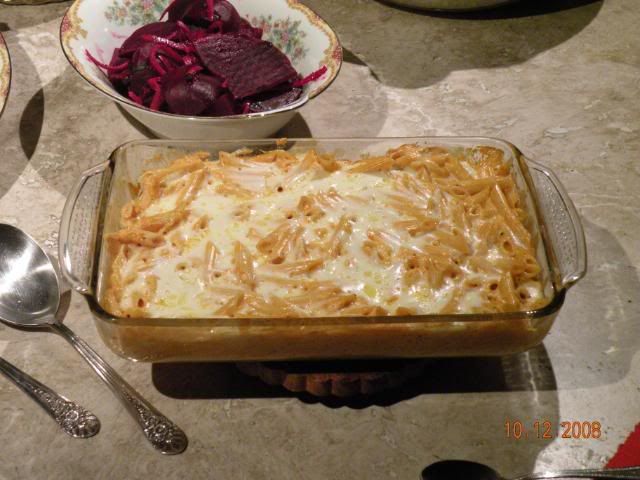 Added Steve's Very Own Gourmet Reduced Meat Sauce
ENJOY!!!!