We hope everyone's enjoying the first few days of summer. For us, the weather heating up means one thing - the EGG's gonna be busy! Whether you're making
stuffed burgers
for a backyard grill out, some
brats
before a baseball game or searing a
steak
for dinner on the patio, we hope you're doing it with full flavor and having fun all the while!
Big Green Egg headquarters has moved - come visit our new showroom and check out the museum and culinary center too! 3786 DeKalb Technology Parkway, Atlanta, GA 30340
Got the moose/bomba sausage done for the fest....
well after a long day of house work and going to the shooting range to get ready for deer season coming up the weekend after the fest. i got to my sausage making.what i ended up doing is cut up a bunch of pork belly unsalted and unsmoked i added this to the moose and a few cups of the bomba sauce salt and pepper. so i set up the stuffer with the grinder plate so it would grind up the pork a bit more and help blend the stuff together.used 12 pounds of moose and 5 cups of bomba ,one pound of pork belly. so i hope this will be enough to go around at the fest.here is a bunch of pics of the process. now all i need to do is pull it out of the fridge and seal up and freeze.
here is what i started with but notice the ground pork...well i decided at the last minute not to use it!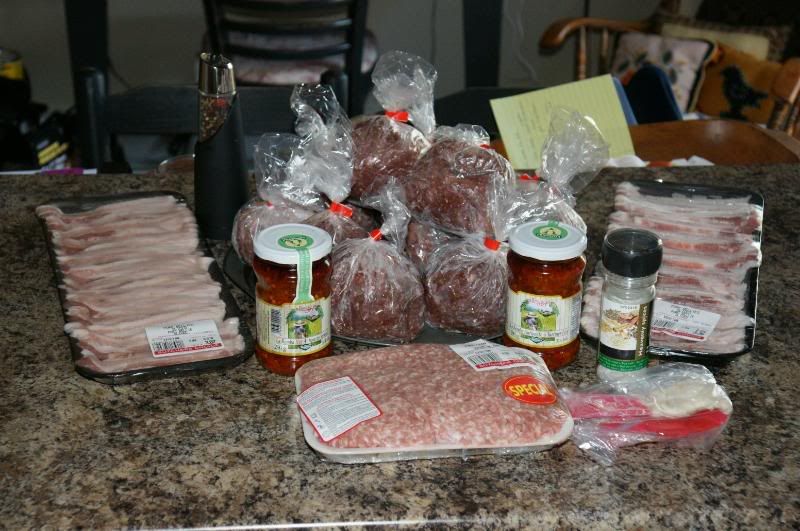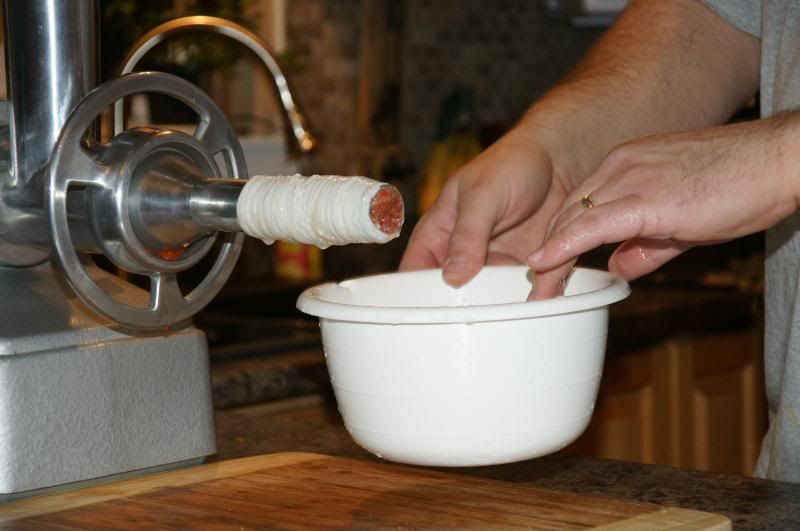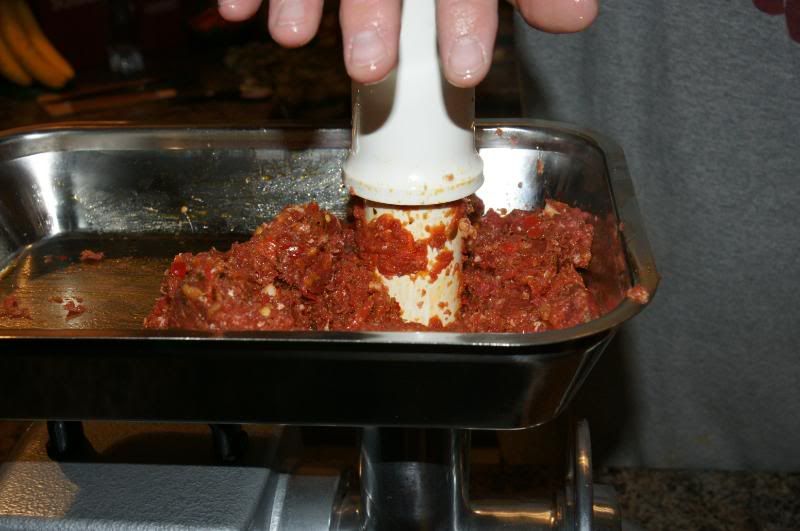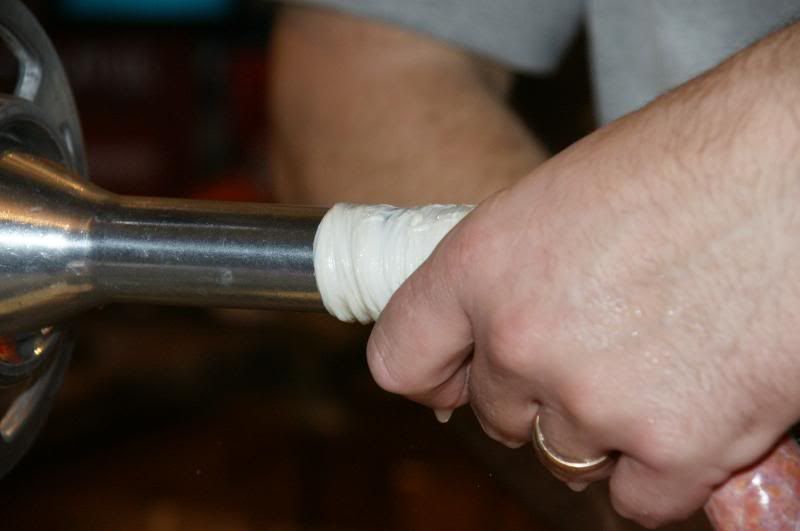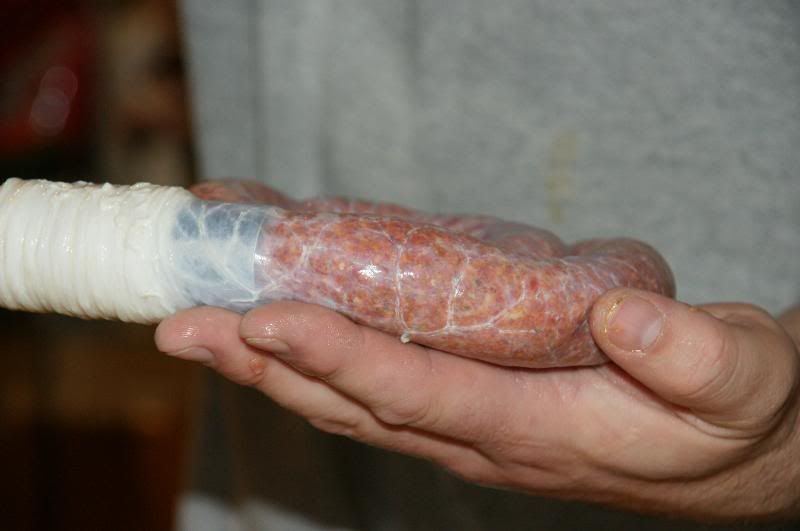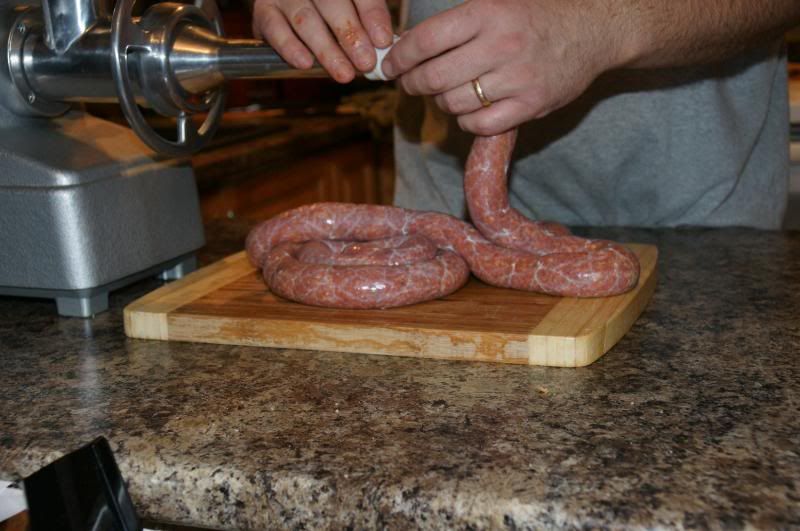 here i am half done.........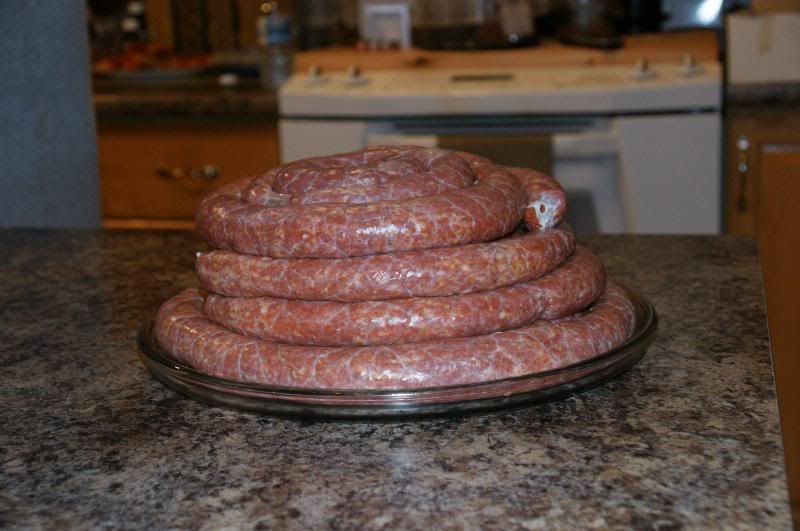 work pretty hard now all i wish is that it will be a good turn out and it taste good! i will try some tomorrow night. plans are to go indirect at 250 with lots of cherry in the fire or some jack daniels chips.
good night and hope you all stop by the canadian corner and visit us and try out the grub!!take care and anxious as hell for my first fest! :woohoo: