Every once in awhile, you see a recipe and just know it is going to work! That was the case with this Indonesian Peanut Glaze recipe for chicken that was in the October, Cooks Illustrated.
The recipe is for chicken pieces, but I decided to do kabobs. I like to cut the breasts into strips and then thread them on the sticks. They seem to hold more of the marinade.
Here they are with some potatoes and asparagus. I used a small piece of apple for smoke.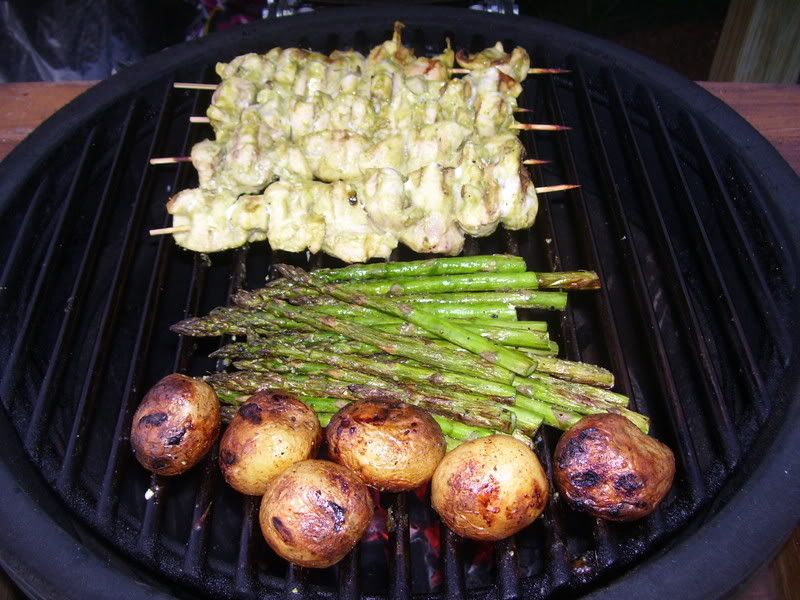 Here is everything plated up. I did not get a picture of the dipping sauce, but it was fantastic!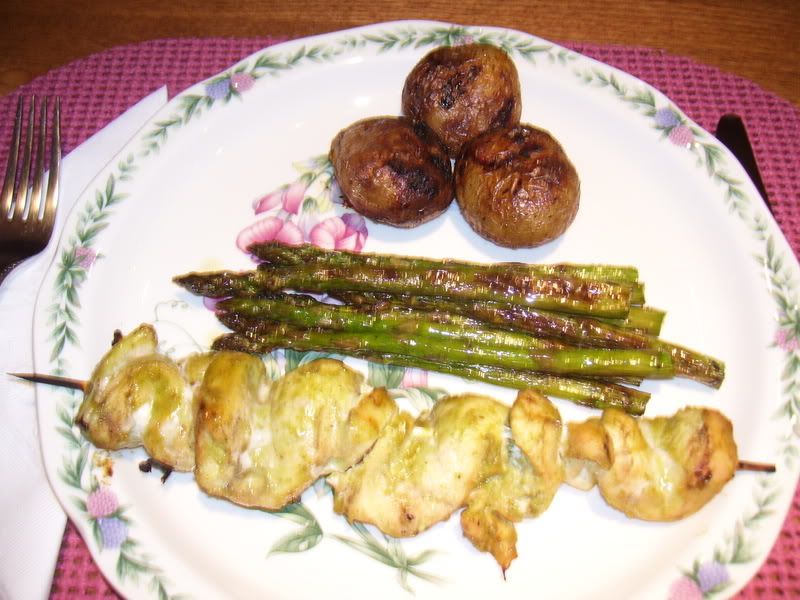 Here is the recipe.
Indonesian Peanut Glaze
Cooks Illustrated, September – October 2008
½ cup creamy peanut butter
1/3 cup coconut milk
1/3 cup lightly packed cilantro leaves
¼ cup honey
1 tsp zest and 5 tbsp juice from 2-3 limes
1 tbsp water
1 tbsp fish sauce
½ tsp hot red pepper flakes
1, 1 inch piece of fresh ginger, peeled and sliced thin
2 cloves garlic chopped coarse
½ tsp curry powder (optional)
Process all ingredients in a food processor until thoroughly combined, 20 – 30 seconds, scraping down sides of work bowl as needed.
Reserve half of glaze for serving and use other half to brush on chicken while grilling.