We're feeling pretty super, how about you? The big game is fast approaching, and while we love football, we love an excuse to invite people over and cook even more! You too can cook like a champion with recipes from
Dr. BBQ's NFL Gameday Cookbook
: Grilled Tuna Sandwiches from Seattle and Baked Brie from New England. Who's going to win? You'll have to cook both to find out.
The 17th Annual EGGtoberfest was amazing - here are the highlights 
Click Here
Ribs...fist time with JH Pecan
Cooked three slabs today. One with home made rib rub...wow :woohoo: a little too much heat, one with DP SV & JFW and one with JH Pecan rub. The wife and I agreed, the pecan rub won hands down.
Top slab with JH Pecan rub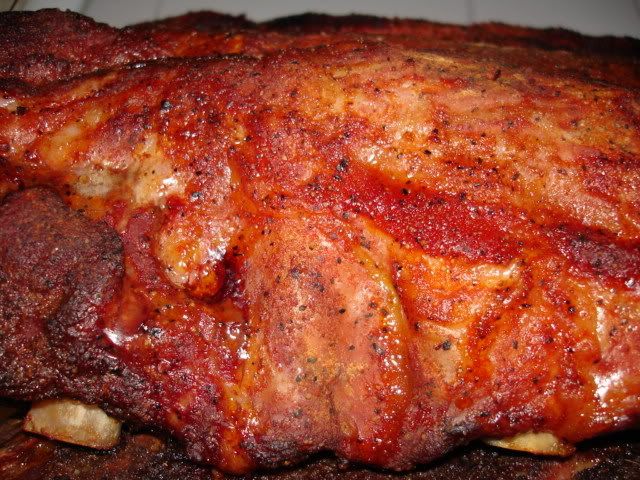 Close up of the same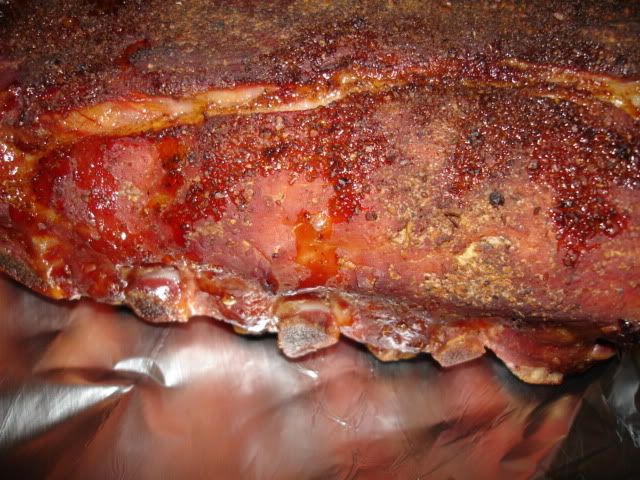 Close up of the DP slab