So I will post this recipe sometime later when I work on it a little more, but this was extremely good. Got these little cast iron crocks on sale at Target and broke them in tonite. Scallops went in them with butter, parsley, shallots, garlic, and a good amount of lemon zest. Put in some bread crumbs, but I will probably reduce the amount later. The wife loved it. Also used Fidel's recipe for grilled romaine and dressing. I can not tell you how good that grilled romaine was. My wife said she would not like it, but she loved it. That will be a staple veggie dish from now on. Here are some pics.
This is just about 10 minutes left and the romaine is about to go on. And had to drink a Rogue Dead Guy Ale with the cook and dinner. What a great Saturday!! If only my new baby comes tonight could it be better.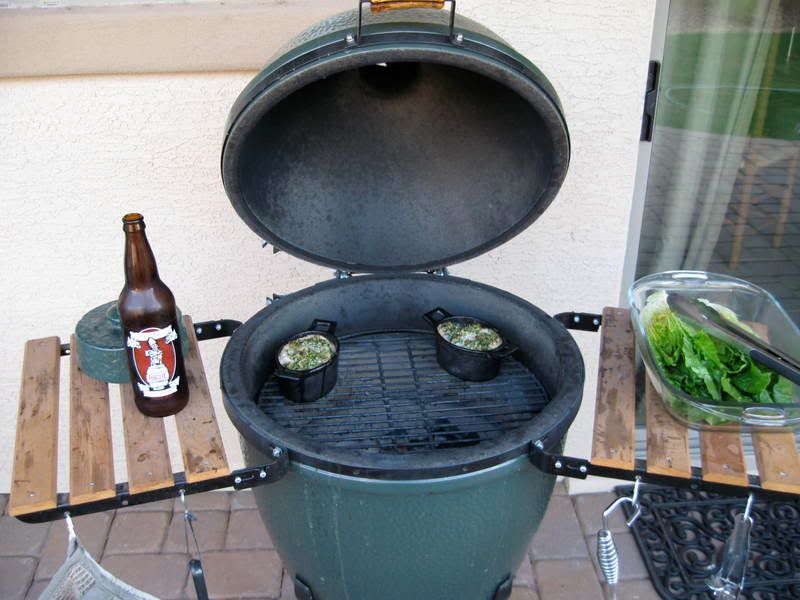 Romaine is on.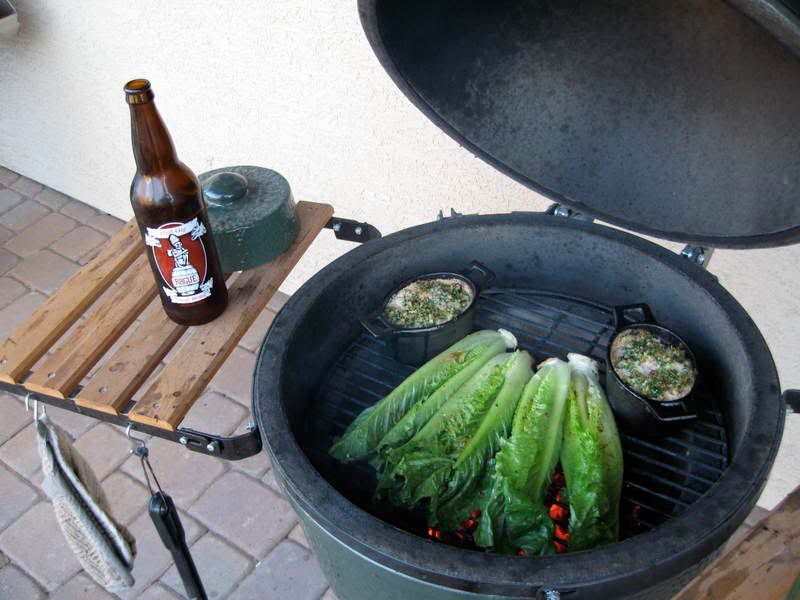 Reaqdy to dig in. Topped the romaine with Fidel's dressing and some feta. Awesome!!