We're feeling pretty super, how about you? The big game is fast approaching, and while we love football, we love an excuse to invite people over and cook even more! You too can cook like a champion with recipes from
Dr. BBQ's NFL Gameday Cookbook
: Grilled Tuna Sandwiches from Seattle and Baked Brie from New England. Who's going to win? You'll have to cook both to find out.
The 17th Annual EGGtoberfest was amazing - here are the highlights 
Click Here
stuffed green pepper riddle
If you like stuffed green peppers as well as I do here's a riddle for you...
What's better than 4 stuffed peppers?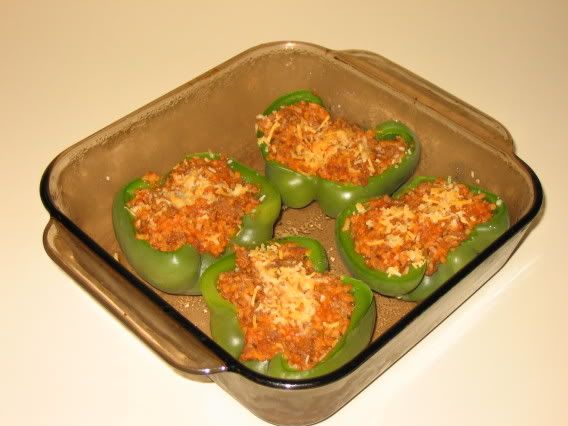 Answer
Having 3 more frozen and "Food Savered" for a terrific easy lunch in the future!