I really don't think I did a very good job of prepping the chicken - it didn't 'lay flat' on the egg - but the taste was amazing.
Small whole chicken
Spatched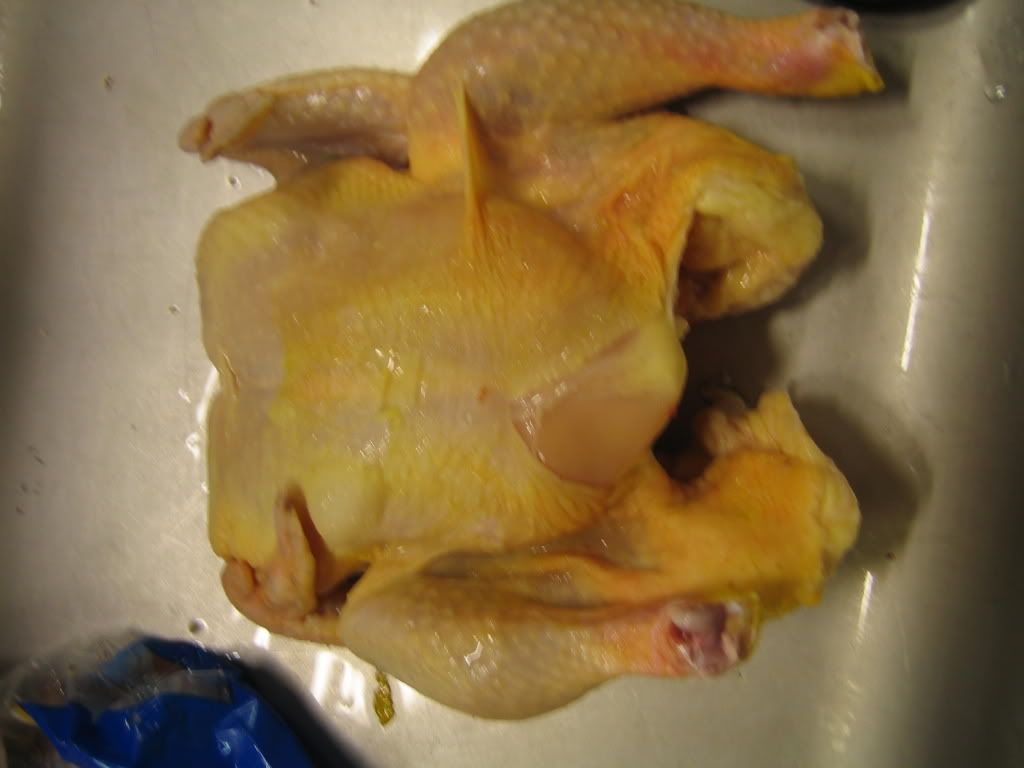 Seasoned with lemon pepper
On the Egg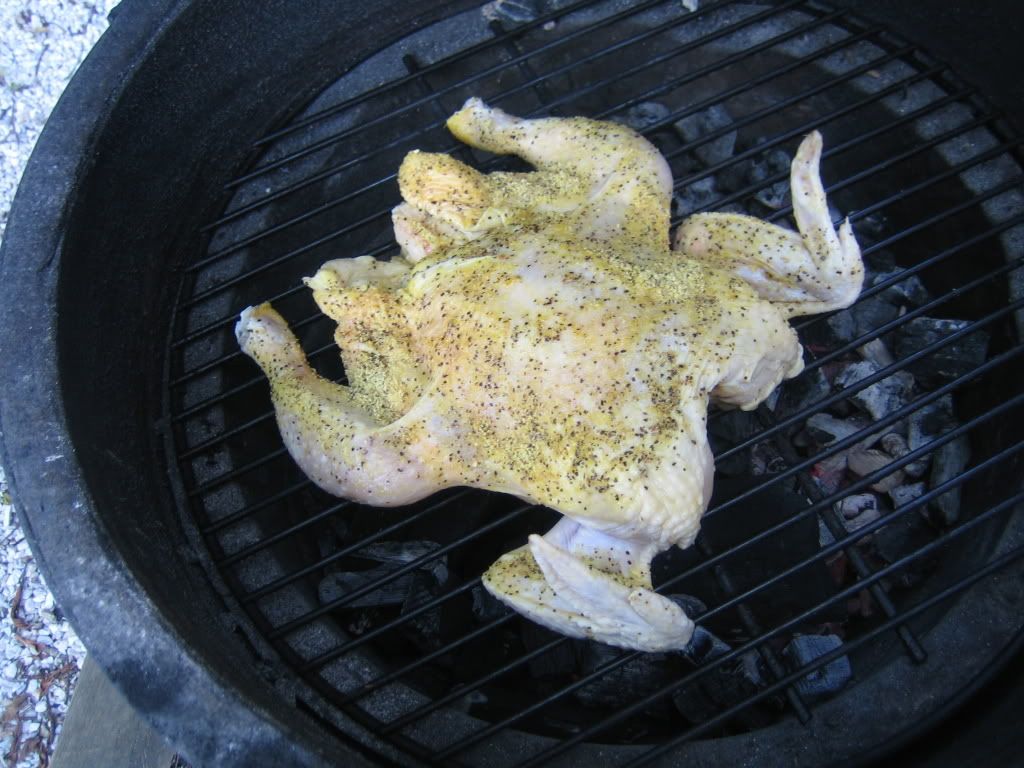 Ready! 165 degrees......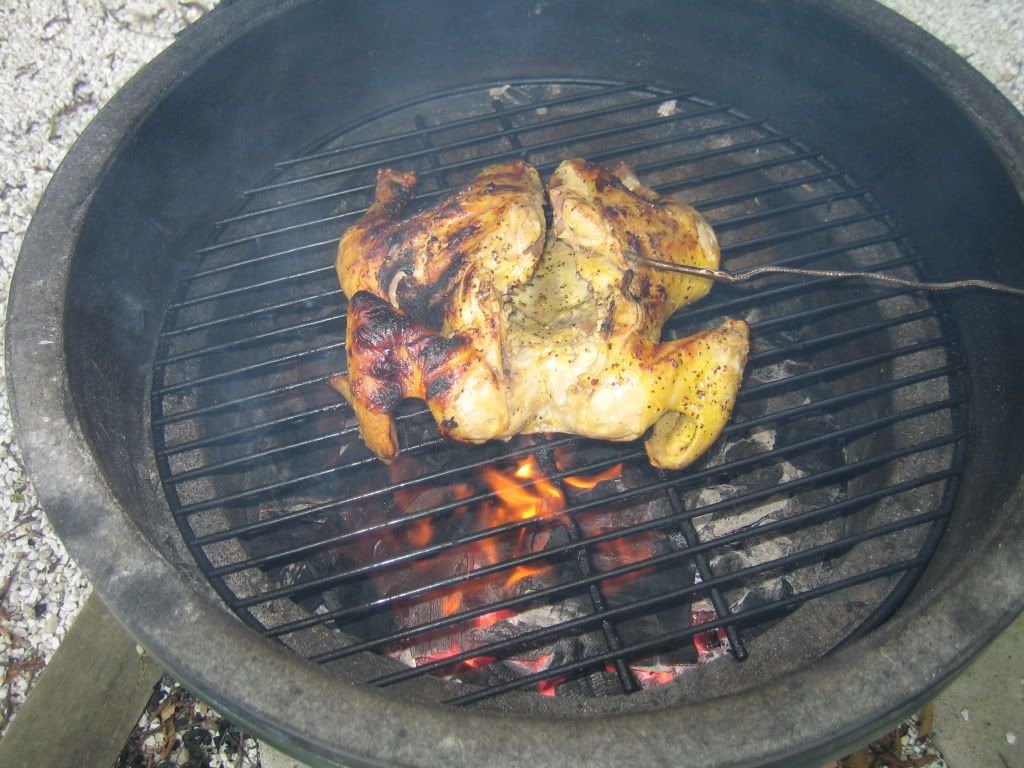 YUM!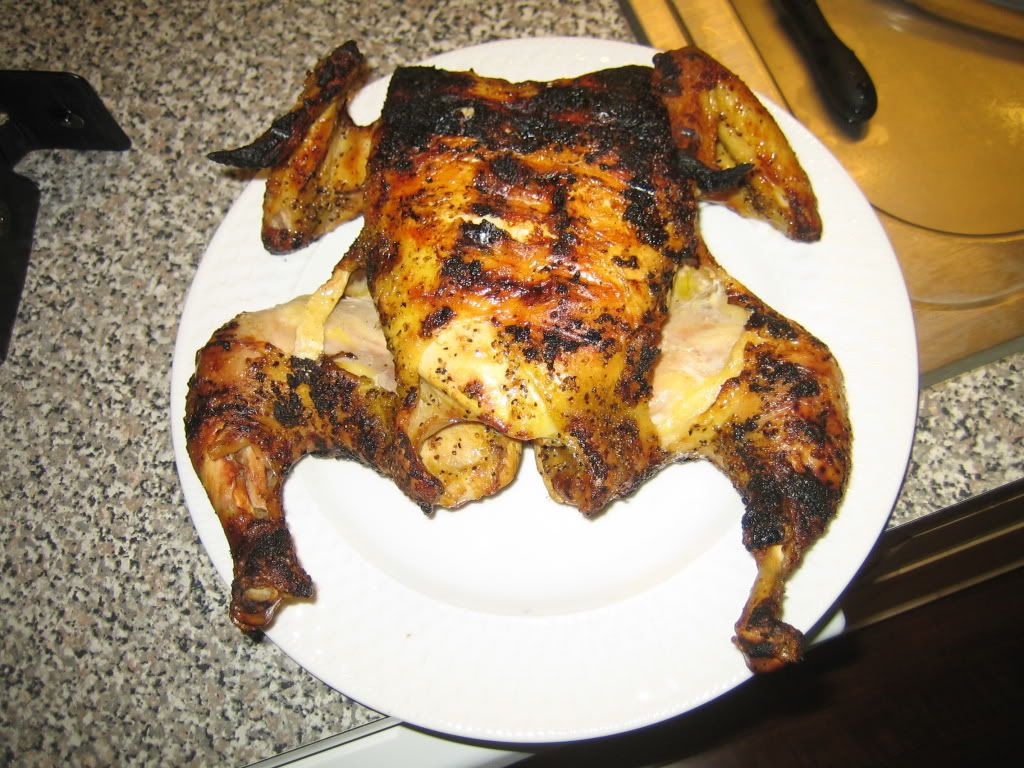 My daughter said, "Wow - that's juicy!!"
It was great!