I picked up my free small BGE (AMX points) the other day and built this table. Thought I would make it 'special'. So take a look.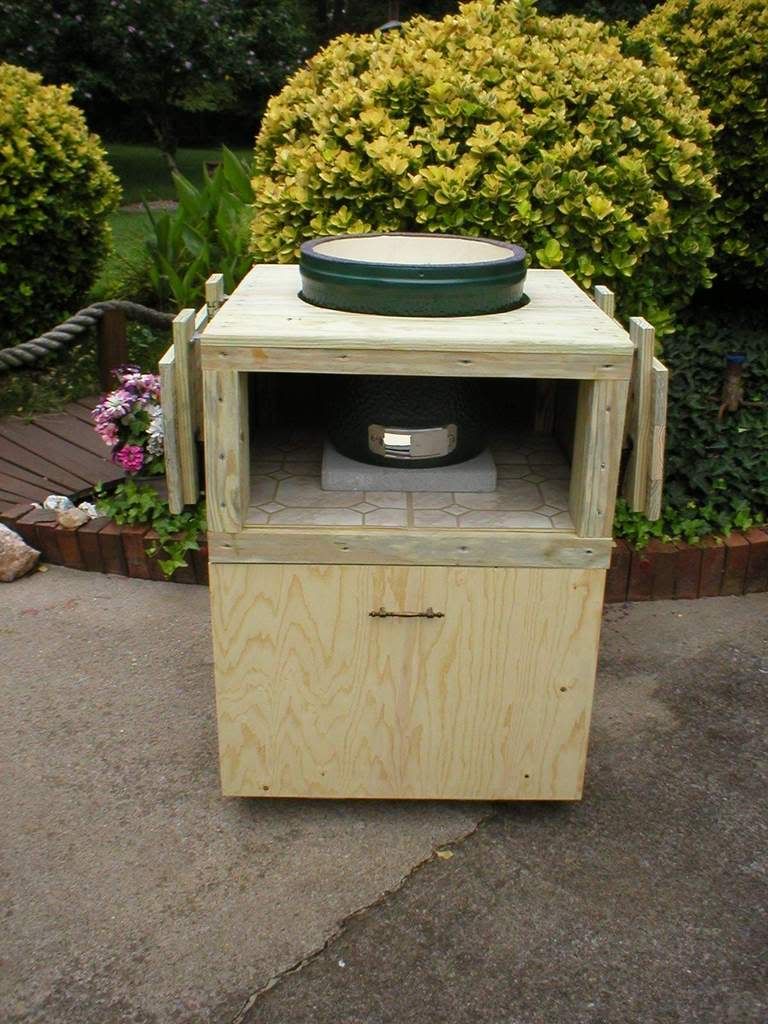 Bottom opens:
Nice drop down side tables.
But here is what is special! It's portable!!!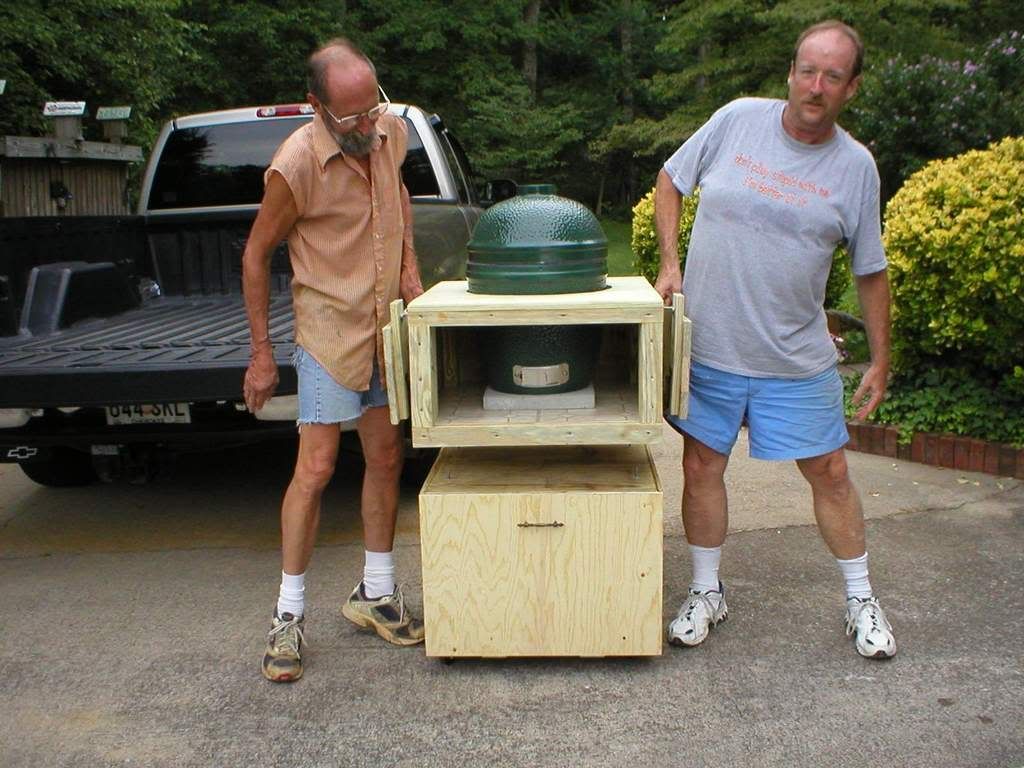 It separates so you can move it to a vehicle!
Now this is how to tailgate!!
Works great...but definitely over built!