OK I will start off by saying I did not get many picture's. I was talking and eating and cooking to much.
We had a blast. I am not good with names so I will not even try to do that part. The first three pictures are what we cooked
boneless Chicken thighs stuffed with goat cheese and sun dried tomatoes
cinnamon rolls
Fruit stuffed pork tenderloins. I forgot the curried fruit in the frig at home :evil: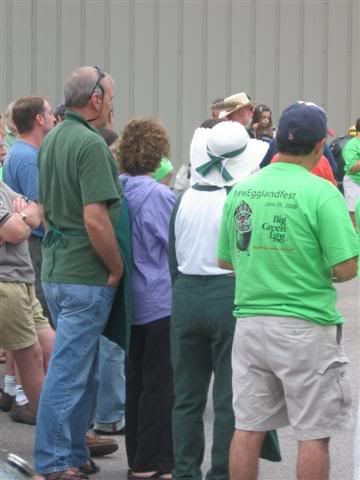 the back of Brenda M
and some weird guy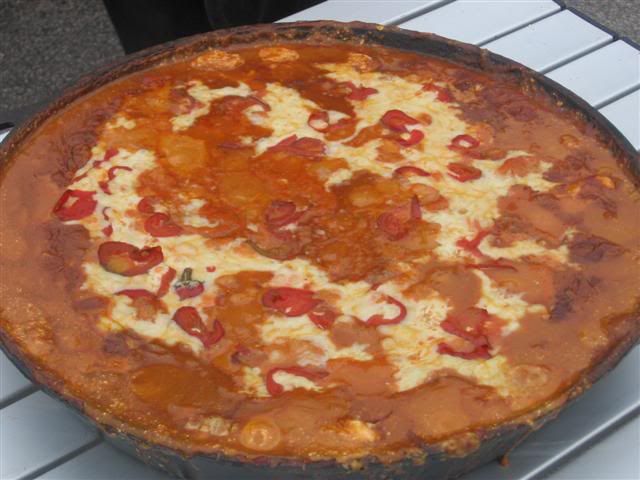 DAMN good dip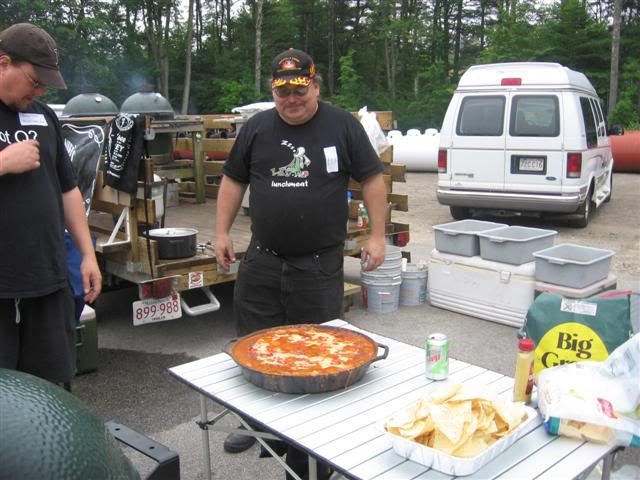 I wanted this pan!!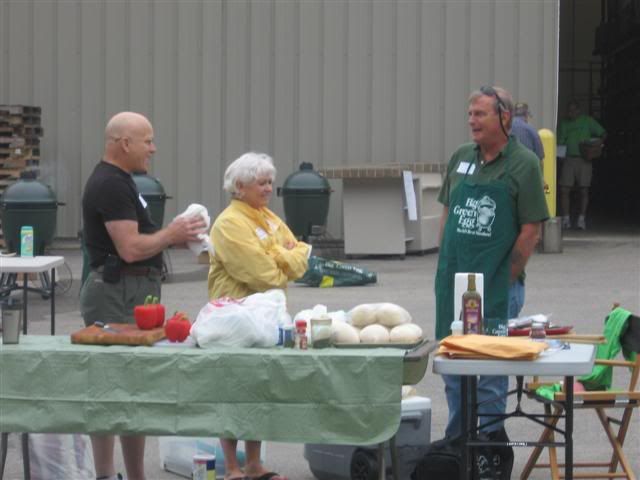 Great Pizza by the team on the left. The guy on the right SUPPOSEDLY did chile?? was it for woosies or not?? I have no idea I didn't even get a sniff :(
My wonderful husband Neil, trying to get 3 med eggs and a mini and all our cook stuff on the truck! He did it