My brother, Dan, just bought a large egg.......here is the pic of his maiden voyage......wings. He is a north Milwaukee fella, Big Cedar Lake. His son has been egging for couple years. They hunt, so no telling what they'll come up with on cooks.
So, if you would, give Dan a welcome and help me encourage him out of the weeds, begin posting.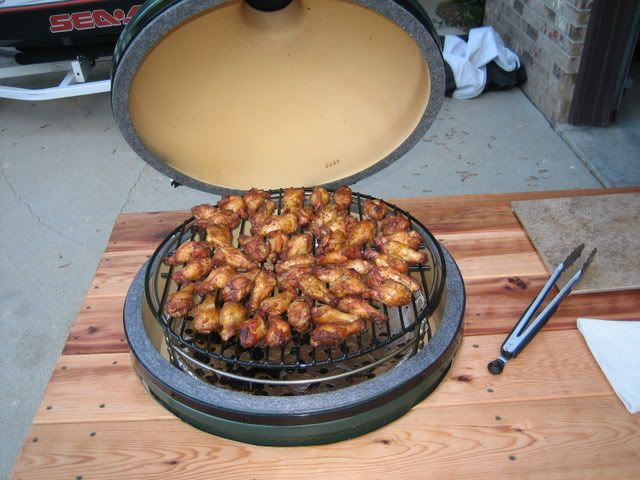 www.ceramicgrillstore.com ACGP, Inc.