Yesterday's pizza cook with the 12" pizza stone up in the dome of the small...
...was too much for the gasket: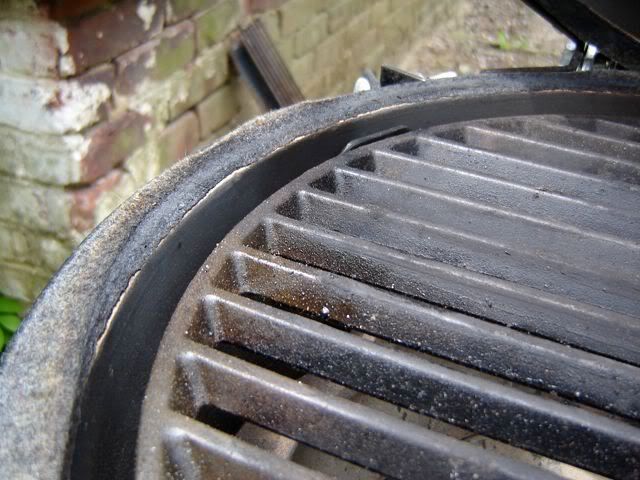 I worried about trapping all the heat under the pizza stone with a fairly small clearance around the perimeter, and it looks like I was right.
I'll be cooking at lower temps for a while until I replace the gasket. And I may have found the excuse for buying a large egg I was looking for.
--Doug