My buddy replaced his deck last year leaving his old deck material in a burn pile. Luky enough he never lit it. I went ahead and recycled it into a BGE cart so I guess I did my part to save the planet
I also cooked my first butt on Sunday and it came out fantastic, I made a Coastal NC style with beans and cole slaw. I had to pull it around 190 since I did not plan the time very well, but it was still good...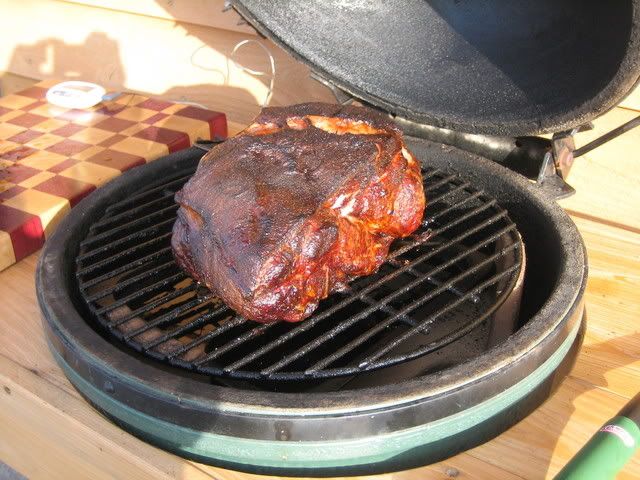 What a difference a day makes, this is what we woke up to on Monday. This winter will not end....