April showers bring...National BBQ Month! Are you ready for a month full of
briskets
,
pulled pork
and
chicken wings
? We hope so, because it's almost here! Keep an eye out for some of our favorite BBQ recipes we'll be sharing with you throughout the month of May.
Big Green Egg headquarters has moved - come visit our new showroom and check out the museum and culinary center too! 3786 DeKalb Technology Parkway, Atlanta, GA 30340
Another Reason To Have 2 EGGS
ok i have just put my second brisket in a week on the egg.... i was so impressed with my last attempt that i have invited a friend of mine and his family over to try this brisket.. i mean i live in s.c. so i really have no idea what a GREAT brisket is supposed to taste like so why not invite a texan over to sample... so i just put it on (we will serve around 6 tomorrow) and it is supposed to rain tonight here (WOOOOHOOOO!!) and i was sitting there looking at my guru and wondering what will really happen when it rains so i came up with this::::::::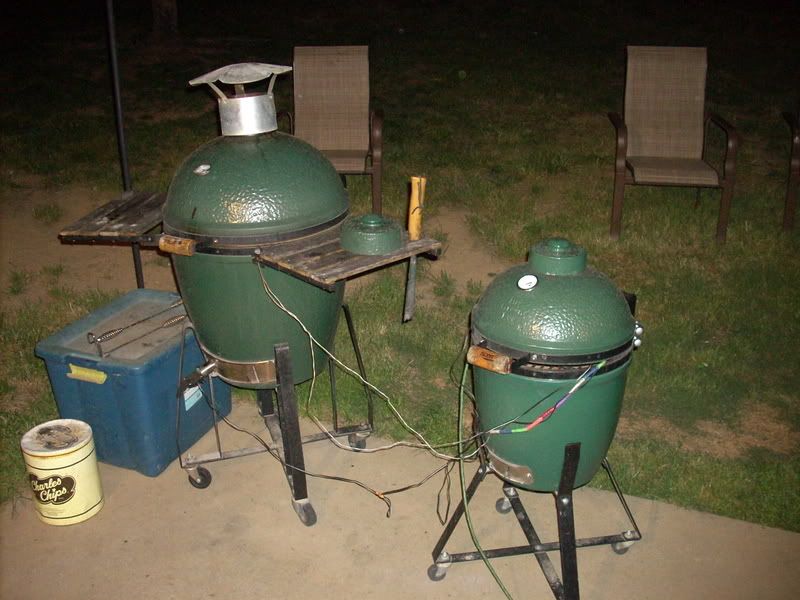 GURU in the small
happy eggin
TB
Anderson S.C.
"Life is too short to be diplomatic. A man's friends shouldn't mind what he does or says- and those who are not his friends, well, the hell with them. They don't count."

Tyrus Raymond Cobb