We're feeling pretty super, how about you? The big game is fast approaching, and while we love football, we love an excuse to invite people over and cook even more! You too can cook like a champion with recipes from
Dr. BBQ's NFL Gameday Cookbook
: Grilled Tuna Sandwiches from Seattle and Baked Brie from New England. Who's going to win? You'll have to cook both to find out.
The 17th Annual EGGtoberfest was amazing - here are the highlights 
Click Here
Strange Stains (not that kind!)
After breaking my 7 year old used most every day large egg the other day, I noticed some of the broken pieces seemed to have a dark stain to different depths. Is that grease from thousands of cooks seeping into the ceramic? Here are a couple of pics: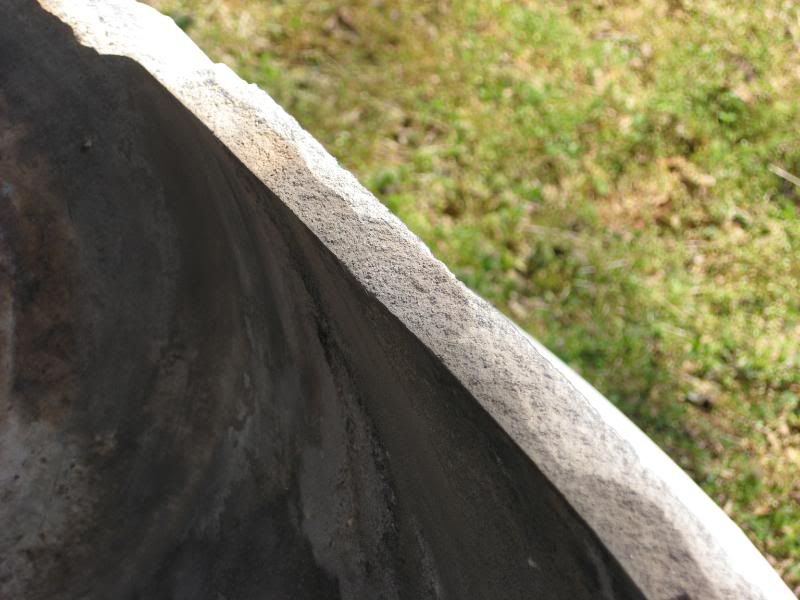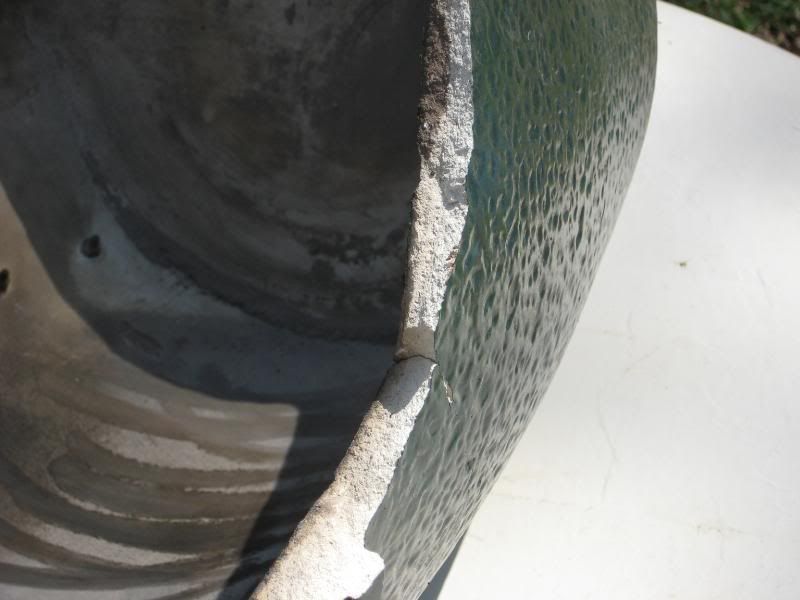 Any ideas? Break your eggs open and see if they look the same... let's get to the bottom of this!
JET