In the past I have shared this picture of the fancy potato balls I make using a melon baller.
Well this week the April/May issue of Cook's Country had a recipe for Baked Potato Fans that I tried last night that will be a keeper for company!
Starting with an Idaho baker I sliced a piece off length wise so it was flat on one side and then marked off every 1/4".
The chop sticks on each side made for even depth of each slice.
Gently fanning it like this allowed much of the watery starch to be rinsed out.
Then into the microwave for 6 minutes to soften it up and then (here's were I cheated, but it can be done in a dedicated egg next time) into the oven for 20 to 25 minutes at 450°. Note how it started to fan out as each "blade" cooked.
Next came a mixed topping wedged between the fans of bread crumbs, butter, shredded Monterey Jack cheese , fresh Parmesan, paprika, garlic powder and S & P.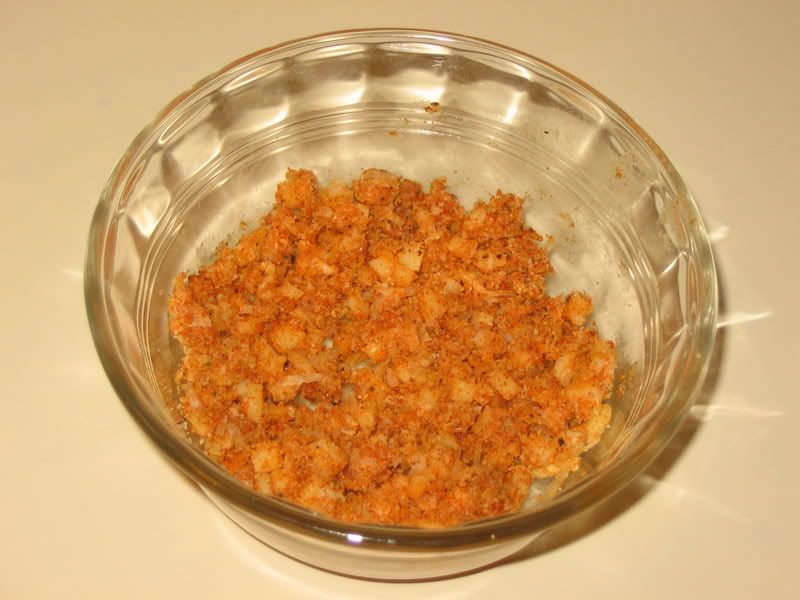 That went back in the oven (or BGE) to melt and get a tad crusty.
The end result made a nice presentation as well as being tasty.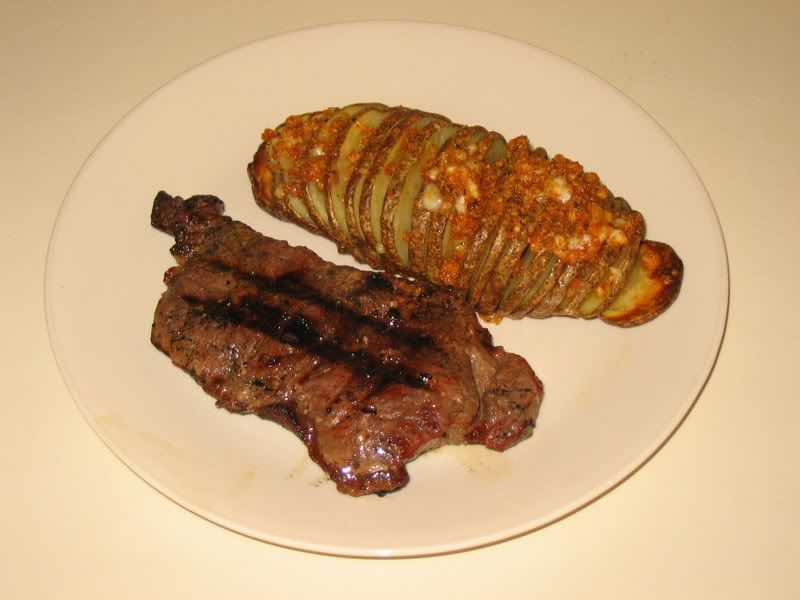 L, M, S, Mini
Ron
Dunlap, IL