After contemplating beef ribs, my dad and I decided to go with chili - I know, quite a U-turn. However, neither of us had ever cooked chili on the Egg before . . .
DANG! :woohoo: We have been missin' out!
This was my dad's basic black bean chili recipe, with ground buffalo and chopped ribeye. Cooked on the Egg at 350 for about 3 hours, 2 hickory chunks in the coals.
Served alongside some fresh no-knead bread and my dad's famous slaw (not pictured), this was some of the best chili we've ever done. Just a hint of hickory flavor and the combo of buffalo+ribeye was delicious!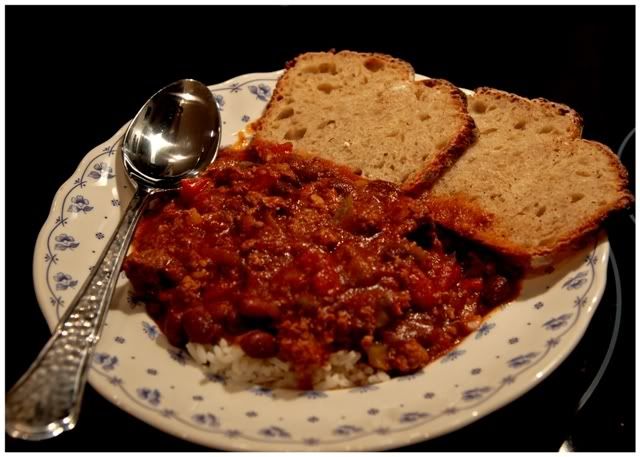 Cheers!!
TRex
P.S. - I owe the forum some recipes - as soon as I can get my dad to actually write down what he does (he never writes down recipes or measures anything - it drives me CRAZY!), I'll post them.