Uncooked
Cooked. Pizzaria bought dough. BP Fire roasted sauce posted yesterday by Pharmeggist, mozzarella, pepperoni and sauted onions. The pepperoni is buried under the cheese.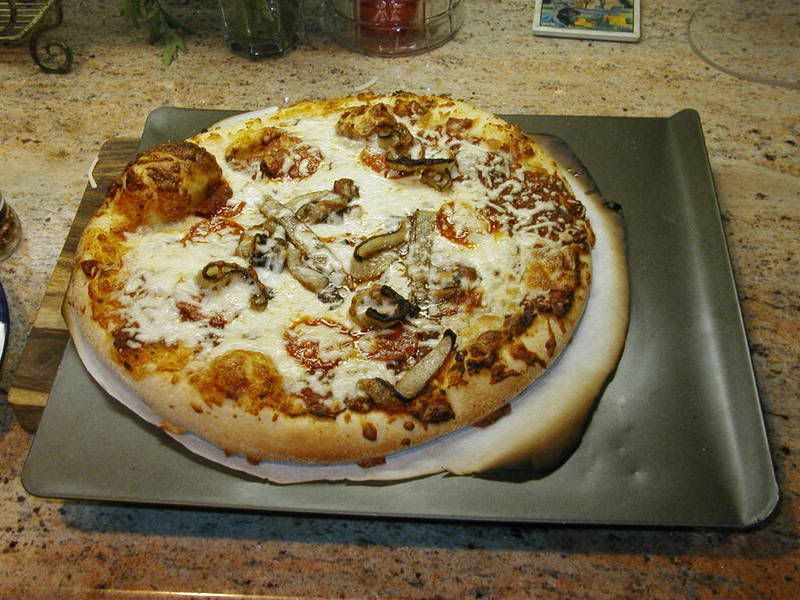 The sauce was good. Next time a little less balsamic just a tad too much vinegar. Cooked 10 minutes at 550. It could have gone another minute. All in all a good second effort.
PS I went to Walmart today for more lump and they were out. They had many skids of briquets. I'm out now. Anyone know where I can get more near East Windsor NJ. I can get Kingsford at McCafferies in West Windsor but it sparks so much I'd rather not.