Looking forward to a delicious Christmas dinner? Keep our
Holiday Entertaining Publication
handy throughout December for all your holiday dinner needs. But you can also find some of our favorites on our
Country Christmas
page, including Christmas Ham and Peach Cobbler. Happy cooking!
The 17th Annual EGGtoberfest was amazing - here are the highlights 
Click Here
18.44 lb Fresh pork leg @ 18 hrs
Well I posted enough questions about this so I thought I would show the progress and ask one last question. I put an 18.44lb Fresh Pork Leg on my Large BGE at 4:30pm Saturday. The attached pic is that Leg at 18 hrs @ 215 degrees.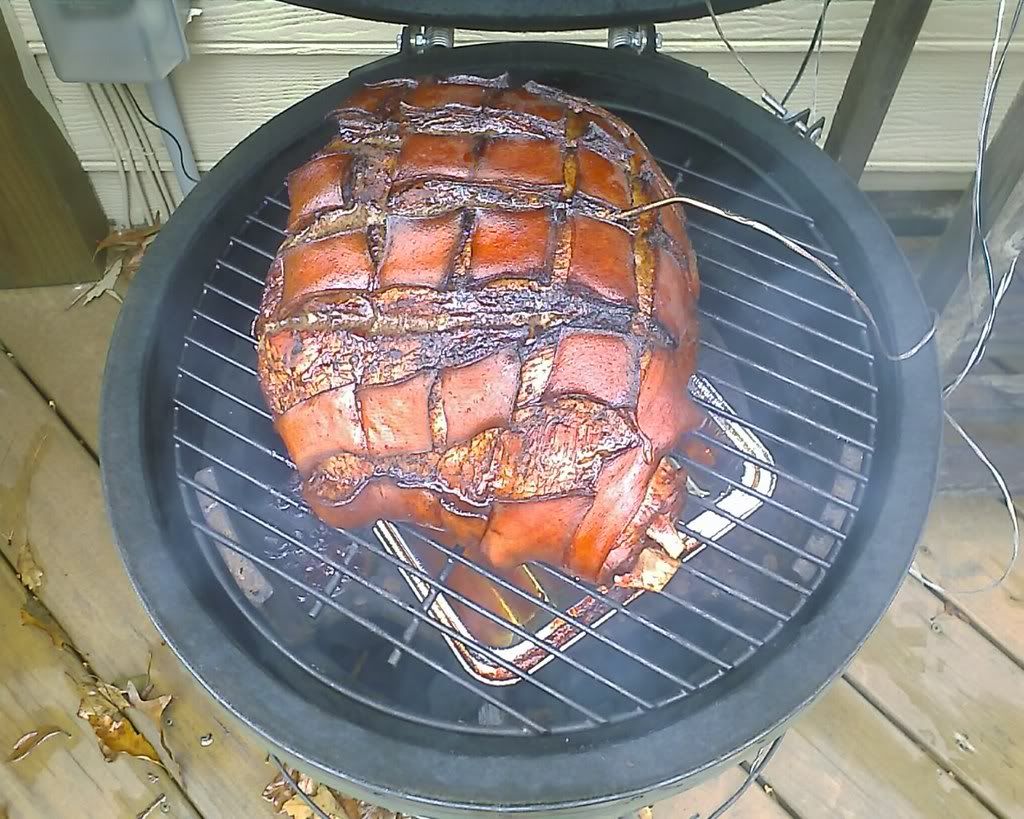 [p]It is is now 8:20pm almost 28 hours and one reload of lump later and I am still sitting at 161 degrees. It has plateaued and has been within 156 - 160 since 7:00am. I have increased pit temp on the DigiQ-II to 225 degrees in the hopes of getting it to 195 by midnight.
Any thoughts or ideas??[p]BTW, the DigiQ is solid and has been worth every penny on this cook alone! Thanks Fred![p]thx,
T-Que