We're halfway through National Barbecue Month and loving every minute of it. We hope you've had some time to try out some new recipes and enjoy a few old favorites as well. If you'd a couple tips on smoking meat, check out our
Smoking Basics Publication
. For delicious recipes, try Justin Moore's
BBQ Shrimp
, Greg Bate's
BBQ Dr. Pepper Chicken
, Bobby Flay's
Chicken Thighs
or Dr. BBQ's new
Maple Brined Pork Chops
. Need dessert? Finish off your meal with some
Planked Twinkies
. Have a great rest of May & get ready for some fun summer happenings!
Big Green Egg headquarters has moved - come visit our new showroom and check out the museum and culinary center too! 3786 DeKalb Technology Parkway, Atlanta, GA 30340
2 days of cooking....sore back and legs but happy guests!!!
Hey Gang,[p]I hope you all made it through today with little drama! (We were doing great until the little nephew figured out how to partially flood an upstairs bathroom....the good news is that the leak in the living room ceiling has stopped dripping
)[p]I managed to put almost everything together yesterday (7 1/2 hours chopping and stirring, etc...) so today was all about getting up the learning curve on Max's recipe. 15 lb bird was done is 4 hours and was spot on.[p]The gravy needed a little doctoring due to some scorched areas in my roasting pan. (Basically it started out a little on the burnt side so I cut it with a good deal of stock, added a little extra cream, and then a little lemon juice...then I strained it (I know, I know, it kind of defeated adding the chopped up innards....) and it was real good.[p]So, everyone finally left my house, the kitchen is pretty much put back together and I can't wait for the next excuse to feed 15-20 people![p]Here are a few shots of the spread...[p]Cheers,[p]Kevin[p]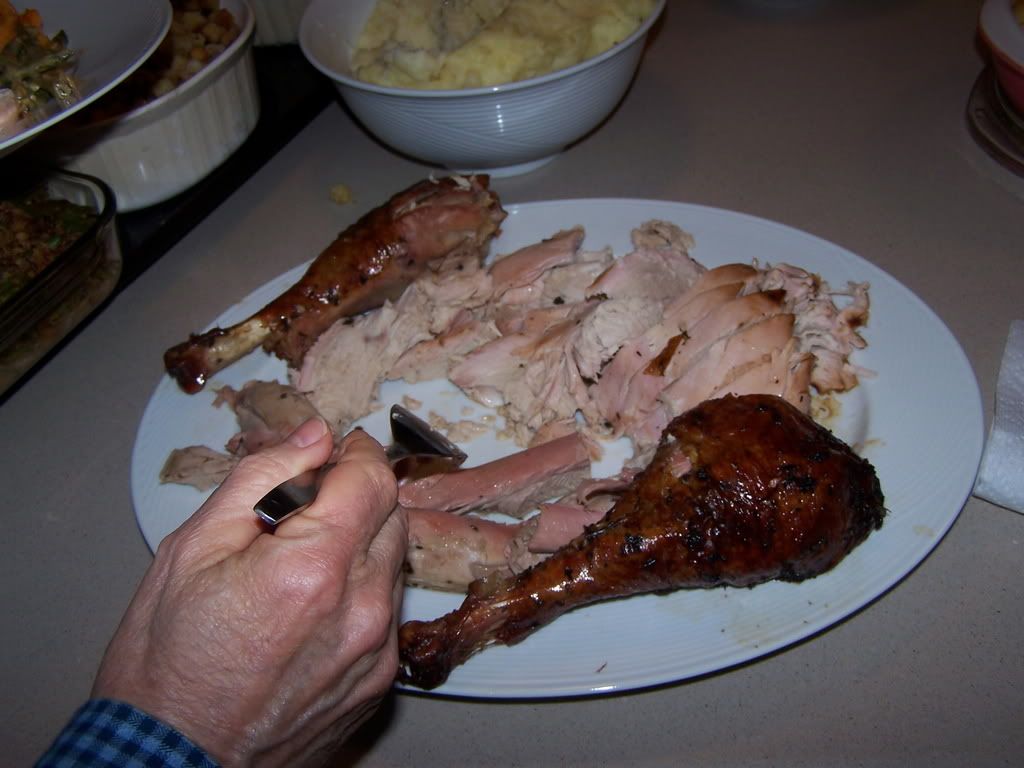 [p]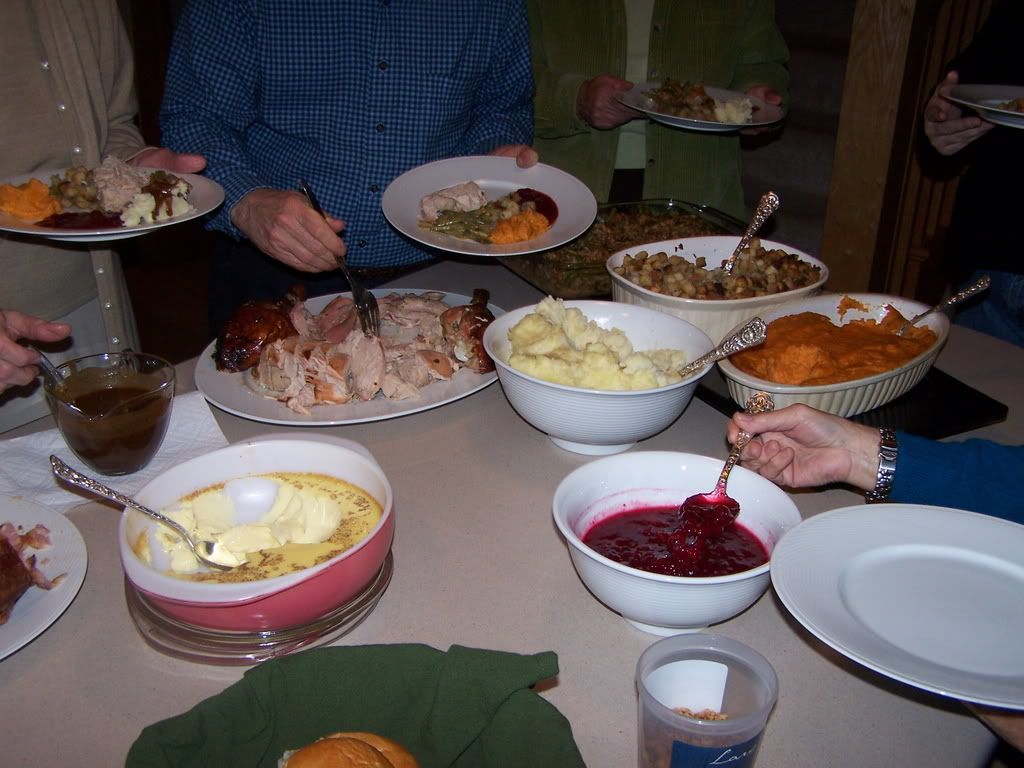 [p]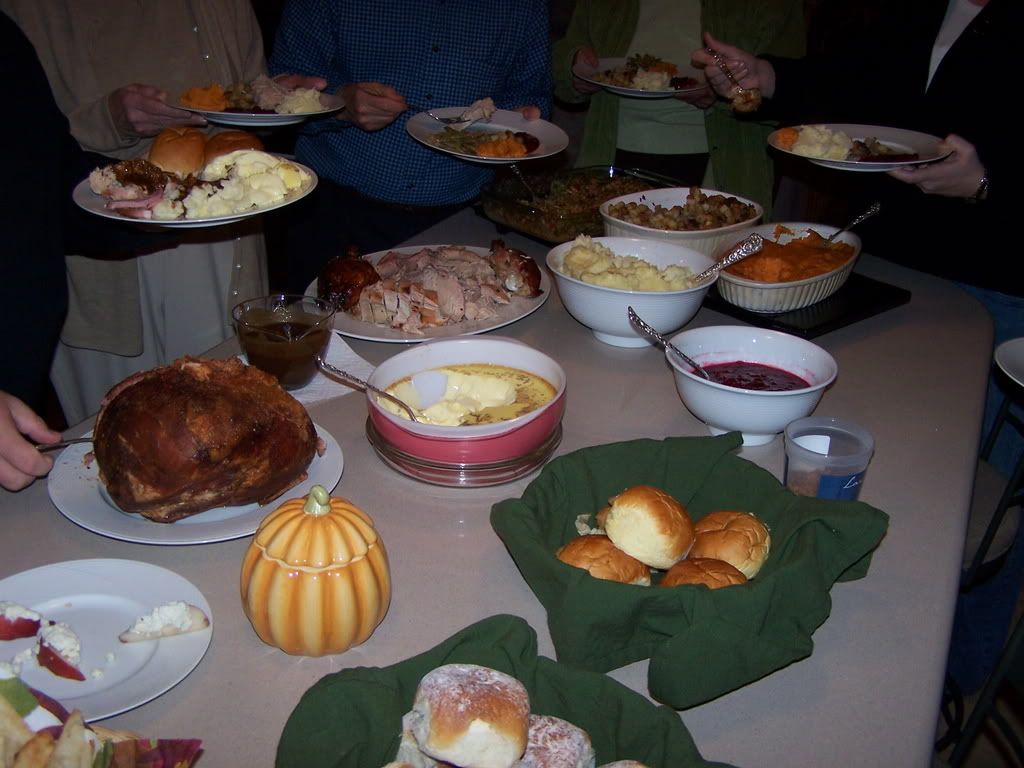 [p]