There are two very delicious food holidays coming up that we wanted to share with you all because cheese and guac deserve to be celebrated!
Guacamole Day
is on September 16th and
Cheeseburger Day
is on September 18th. Happy cooking EGGheads! It's time to think about getting out to one of the many #EGGfests around the country -
see a list here
three is a charm. finally!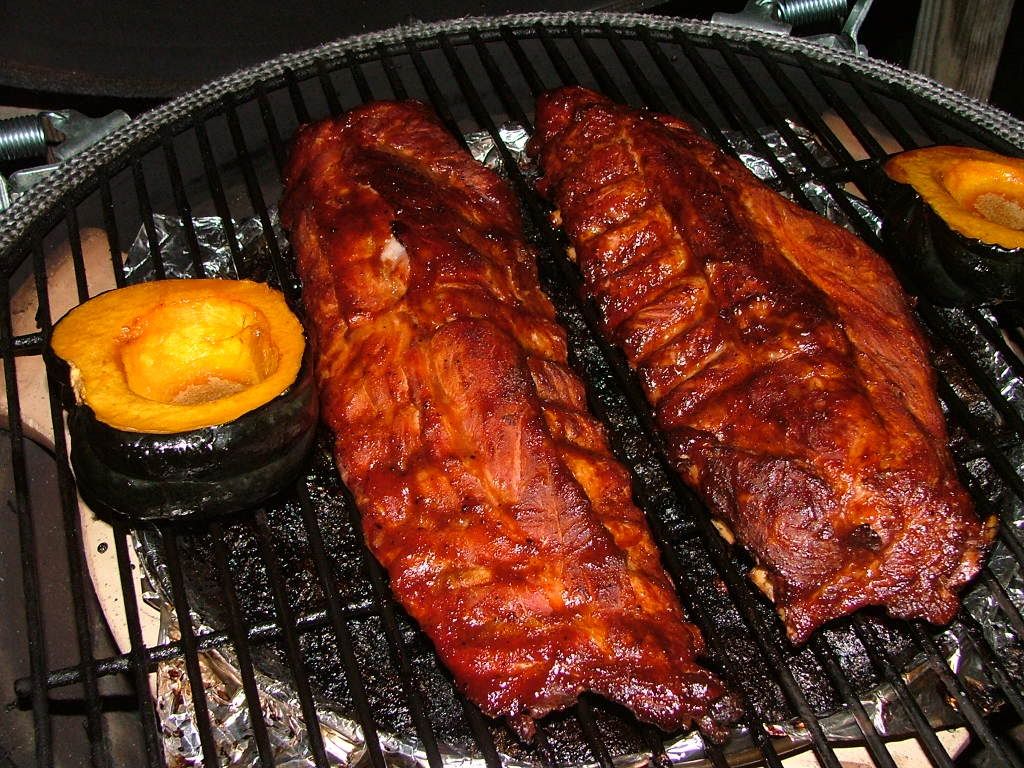 <p />
well my first two attempts at ribs were a disaster and subpar but it was not the eggs fault. the first time i bought some pre seasoned beef back ribs that were kind of big and cheap but looked great in the package. gosh were they awful. the drip pan was full of fat. my wife and i took one bite apiece, looked at each other and there went a few pounds of ribs right in the trash.
my second attempt while better resulted in a subpar result. i did everything right (thank you carwash mike and others) but when we bit into these they were ok but they actually tasted like ham. i knew that taste. i dug the package out of the trash and not to my surprise they were injected with a solution (aghhhh!) we ate them but they were disappointing.
ah! but tonight the peace de la resistance(did i spell that right) 3-1-1 and they were oh so good and a little acorn squash to boot. smoky goodness.goodnight now!
p.s. i have to pay more attention when buying my meat now. every place is different. this place doesn`t inject their pork anymore but every pack of chicken they sell contained a solution.and me at bi-focal age needs to look more closely at the package fine print.