We hope you had a hoppy Easter and are ready to spring into warm weather cooking mode! There's nothing better than spending time outdoors with the sweet aroma of
fresh cooked Ribs
. Baseball season is also underway, so it's the perfect time to try out some chicken wing variations! We have
Jamaican Jerk
,
Lemon Pepper
,
Fired-Up
Wings and even a
Whiskey Onion and Chicken Steak
if wings aren't your thing. Bon appetit!


Big Green Egg headquarters has moved - come visit our new showroom and check out the museum and culinary center too! 3786 DeKalb Technology Parkway, Atlanta, GA 30340
Cookin' for the rest of the week
Morning All:[p]After looking at our schedule for next week we found that at least Monday thru Wednesday it would be at least 7:30pm each evening before we both got home, so we decided to do a lot of cooking today to have meals ready for the rest of the week (and lunches).[p]First was some red chili. I normally use stew meat or a roast for the meat as I like it better than ground beef, but I wanted to be different today. I had a flank steak that I seasoned with chili powder and then threw on a 400 fire for a few minutes to just brown it up.[p]
[p]Then I cut it up into cubes. The cubes along with a diced onion went into the dutch oven first to finish browning the meat. Then added the rest of the chili spices & ingredients to come up with this after about 2 hours on the egg at about a 300 dome temp.[p]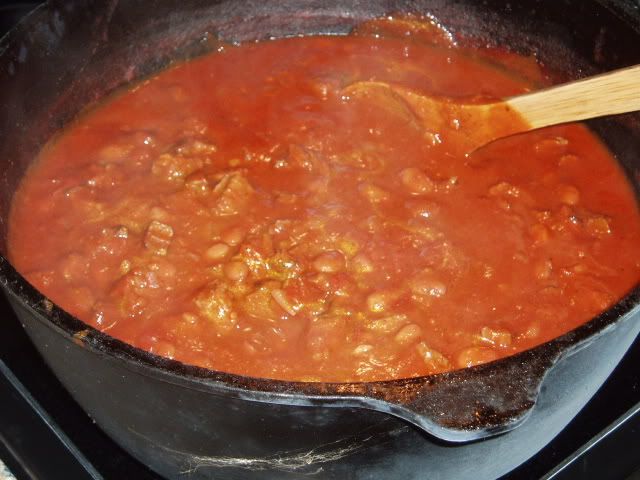 [p]We also thought some White chili would be good also, so EggHatter prepped most of that, using some chicken breasts I had cooked yesterday.[p]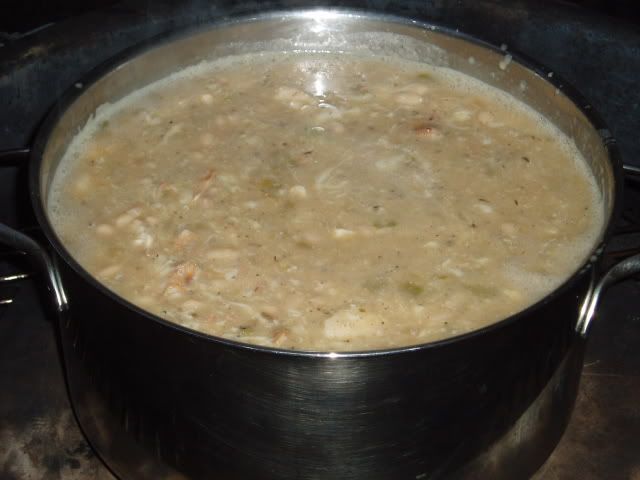 [p]Dinner tonight was a remake of the Pork-Onion Pie I had made for the "PIE" contest at work on Tuesday (Thanks again Woodoggies for the recipe to work with). Here is EggHatter finishing up the crust in the pan.[p]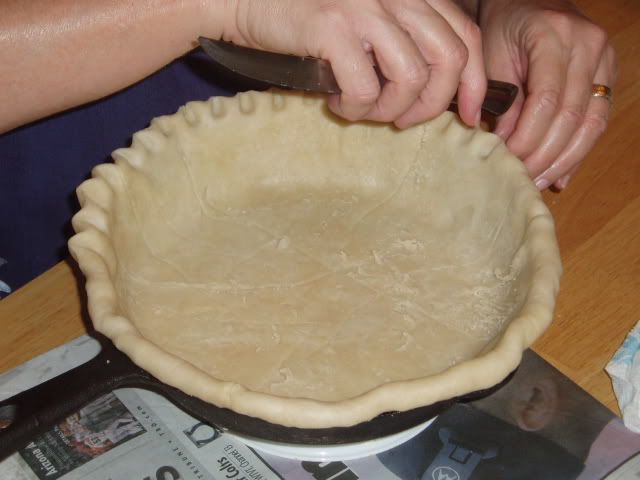 [p]Now ready to go on the Egg.[p]
[p]And the finished product. [p]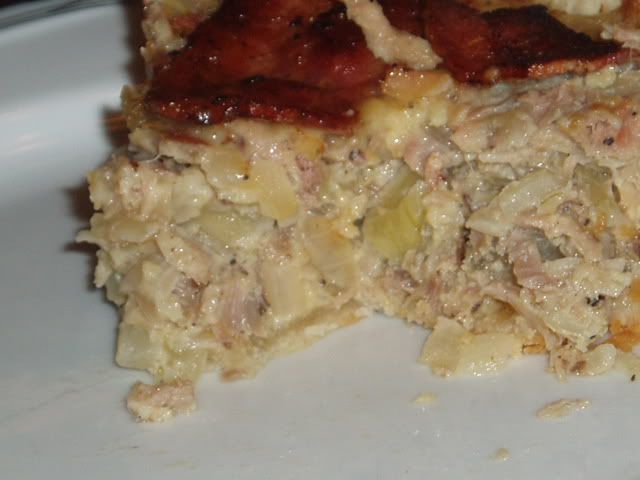 [p]Another pic, it was just as good as the one on Tuesday.[p]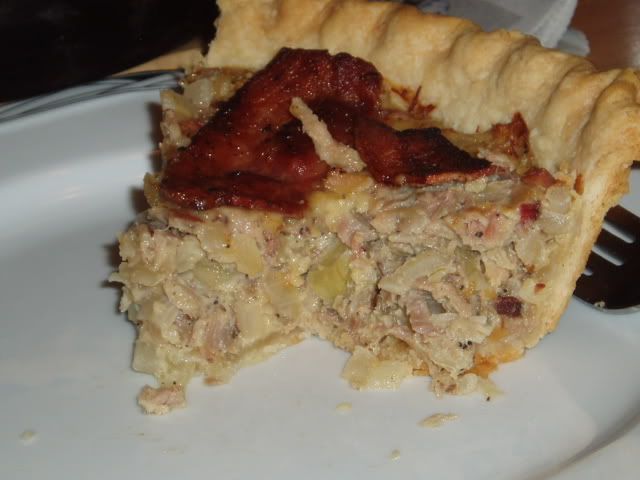 [p]This should take care of us for a few days at least.[p]Have a GREAT day!
Jay
Have a GREAT day!
Jay
Brandon, FL