It's almost Halloween and if you're cooking on your EGG, you may end up with more people knocking on your door asking for
pork chops
than candy! In case you're willing to share and want to please a crowd, we recommend warm
Margherita Pizza
,
FGL's Lemon Pepper Wings
or our favorite,
S'mores in a Cone
!

If you missed the 17th Annual EGGtoberfest here are the highlights Click Here Fall is upon us, and it's a great time for getting out to one of the many #EGGfests around the country - see a list here
MidWest EggFest photos
Early morning, and first to arrive are No Yolk and Doug, and AZRP and Desert Filly. Guess they wanted to get their pick of the eggs!

[p]
AZRP and Desert Filly with Matching Aprons! Ain't you guys cute! AND hard at work. Guess this is what it takes to win the most versatile award!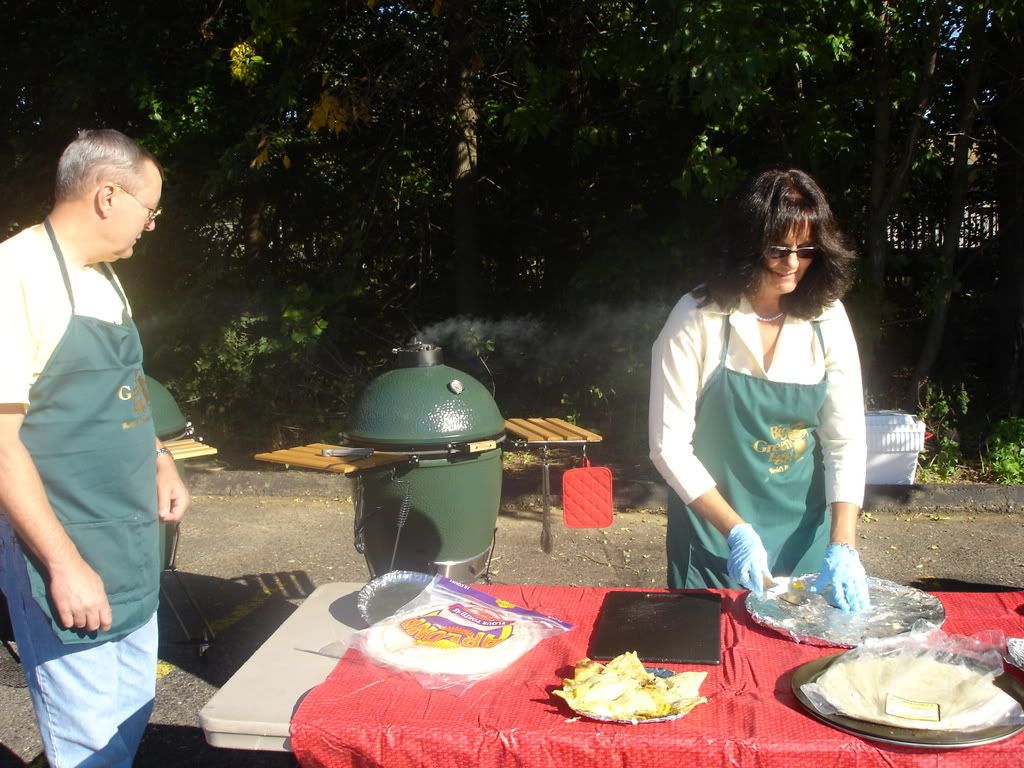 [p]
Here's No Yolk makin Lefse on the BGE. Whoda thought! I wonder if there are any old Norwegians wondering what a BGE is.... BTW, the lefse was the BEST!.
No yolk also made roadkill sandwiches, and pickled eggs...or egged pickles...or something. They all were fantastic!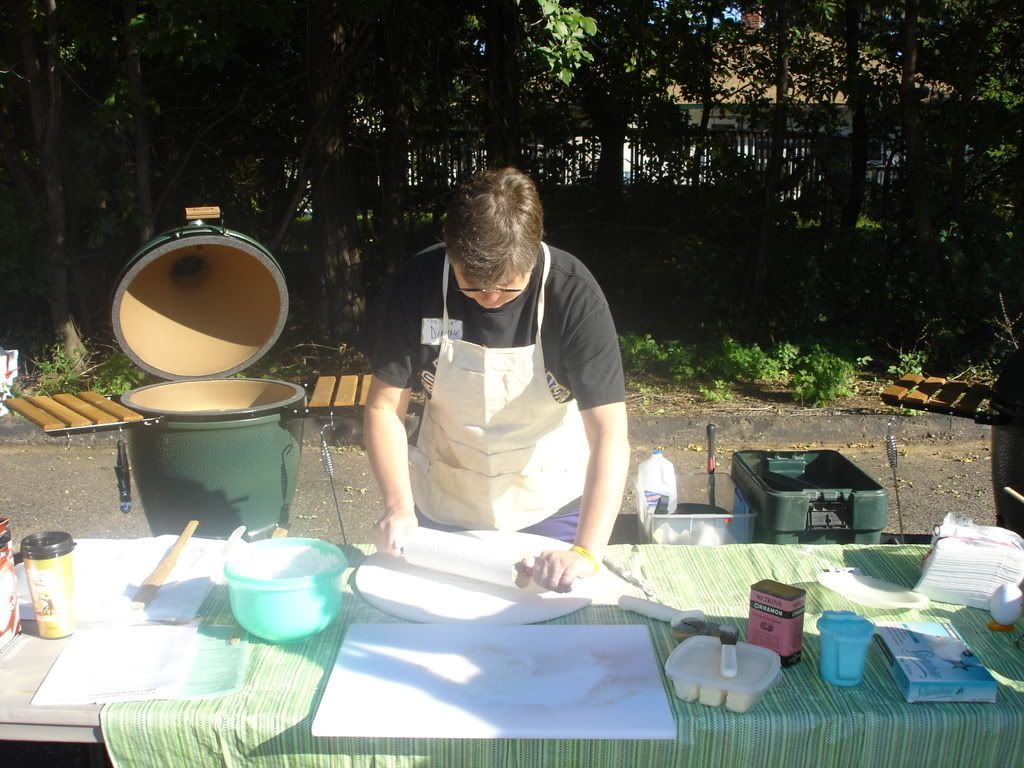 [p]