It doesn't get much hotter than the EGG cookin' in July! Make sure to keep yourself hydrated with a bit of whatever you're using for the
Beer Can Chicken
.
Ice Cream Sandwiches
are also a great way to stay cool. Looking for some great ideas for a summer cook out? Try out a
Pimento Cheeseburger
or
Dr. BBQ's Spare Rib Surprise
. Just don't be surprised if your neighbors stop by for a quick bite when they smell what you're cooking!
Big Green Egg headquarters has moved - come visit our new showroom and check out the museum and culinary center too! 3786 DeKalb Technology Parkway, Atlanta, GA 30340
Wiener Wagon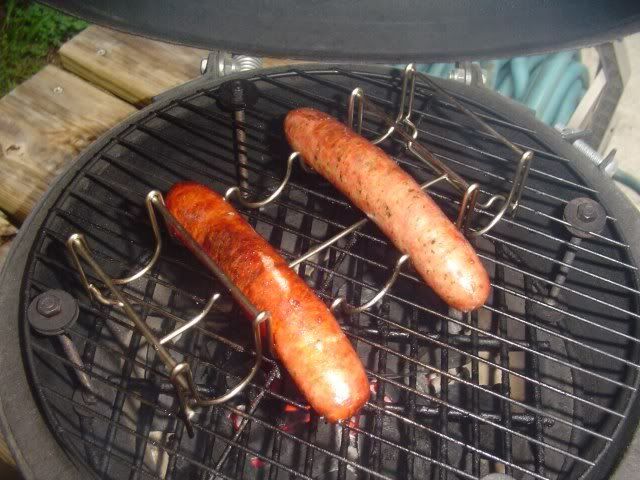 <p />
Was not sure about the signicance of that Wiener Wagon I got from Omaha at first. But after further review I figure it's good for keeping your dogs from rolling around on an unlevel grill. But the coolest thing is being able to just grab the whole thing with a pair of tongs and taking all of the dogs off of the grill at the same time.. I give it a thumbs up for that alone.