We're feeling pretty super, how about you? The big game is fast approaching, and while we love football, we love an excuse to invite people over and cook even more! You too can cook like a champion with recipes from
Dr. BBQ's NFL Gameday Cookbook
: Grilled Tuna Sandwiches from Seattle and Baked Brie from New England. Who's going to win? You'll have to cook both to find out.
The 17th Annual EGGtoberfest was amazing - here are the highlights 
Click Here
Sausage making pics
I made 3 types of sausage today, fresh Italian, cured Italian, and summer sausage. I will smoke all but the fresh sausage tomorrow. [p]The meats.

[p]The meat cut up and seasonings.

[p]Grind them up.

[p]Mix in the cure.

[p]Stuff the casings.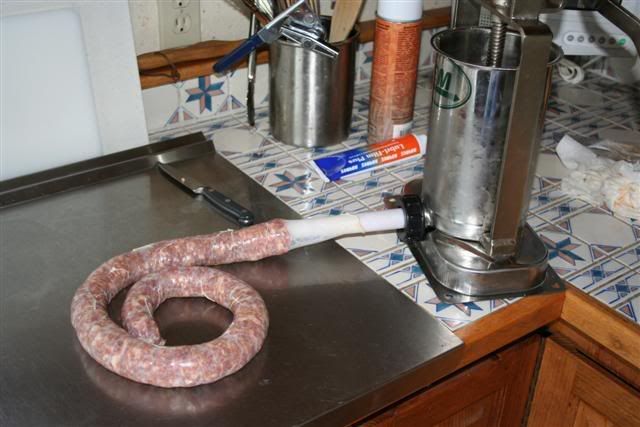 [p]Twist the links.

[p]Stuffing the summer sausage.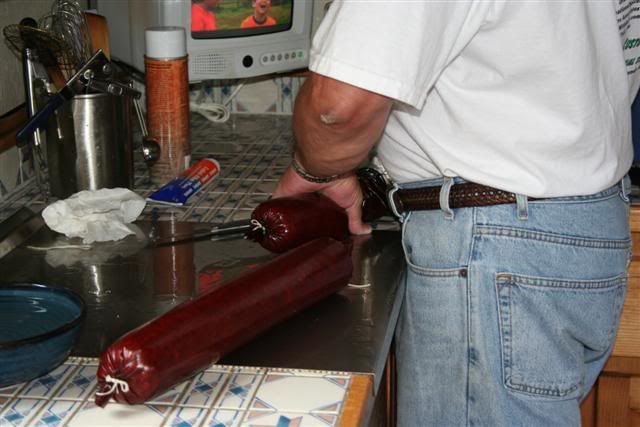 [p]That was a lot of work, I got 6 lbs of summer sausage and 7.5 lbs each of fresh and cured Italian sausage. -RP