Sausage making pics
I made 3 types of sausage today, fresh Italian, cured Italian, and summer sausage. I will smoke all but the fresh sausage tomorrow. [p]The meats.

[p]The meat cut up and seasonings.

[p]Grind them up.

[p]Mix in the cure.

[p]Stuff the casings.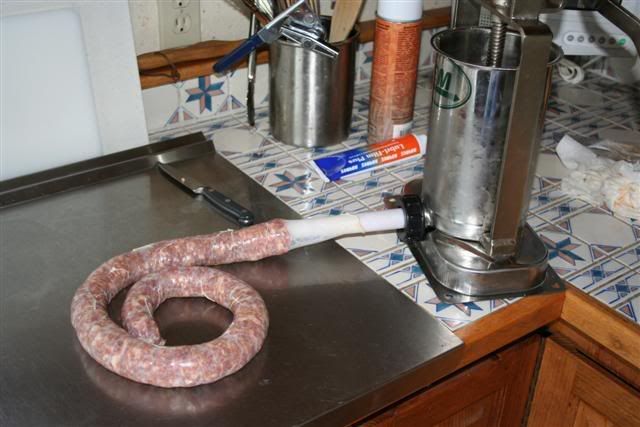 [p]Twist the links.

[p]Stuffing the summer sausage.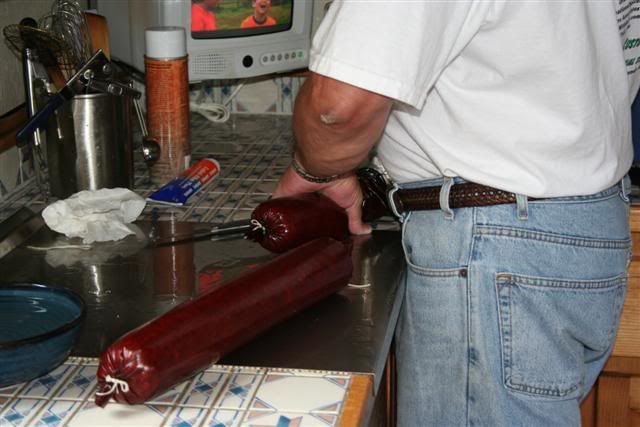 [p]That was a lot of work, I got 6 lbs of summer sausage and 7.5 lbs each of fresh and cured Italian sausage. -RP