Welcome to the EGGhead Forum - a great place to visit and packed with tips and EGGspert advice! You can also join the conversation and get more information and amazing recipes by following Big Green Egg at:
Facebook  |  Twitter  |  Instagram  |  Pinterest  |  Youtube  |  Vimeo
Share your photos by tagging us and using the hashtag #EGGhead4Life.
In Atlanta? Come visit Big Green Egg headquarters, see our new showroom and check out the History of the EGG Museum and 
Culinary Center
!  3786 DeKalb Technology Parkway, Atlanta, GA 30340.
Some remarks about preparing for a big party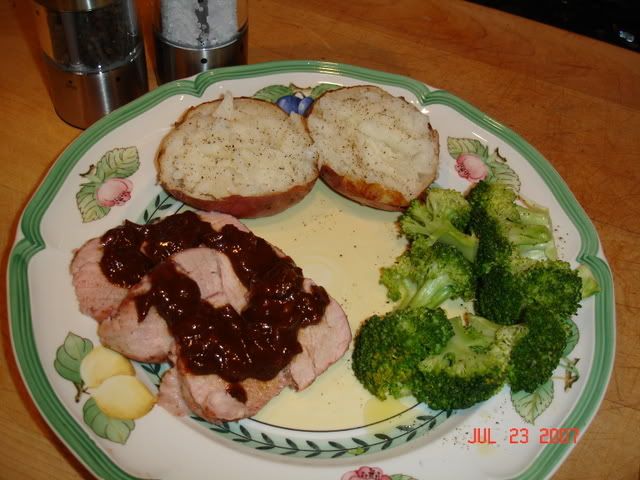 <p />
For a large party yesterday (held at someone else's house), I made pulled pork a week ago, pulled it and froze it doused with apple juice and some Elder Ward's Piedmont Sauce, in FoodSaver bags. I was also responsible for cooking the ears of corn.[p]Saturday I did defrosted the pork and made a big batch of the Piedmont sauce. On Sunday morning I put the pork in a baking dish, added Classic Coke and more sauce, foiled it, and warmed it at 250¼ till I was ready to leave. I made the slaw using iabbqguy's My Wife's Slaw, which I'd sampled a few days before. It's creamy, sweet, and mild--perfect IMO with the Piedmont sauce. [p]At the same time, I soaked 24 ears of corn still in the husk in a big tub of water for an hour. Lit the Small and Large Eggs to 350¼, put the corn on the regular grid and a second layer on raised grids, and closed the lids. I set a timer hanging around my neck for every 10 minutes and shifted the corn around as needed till all were blackened. It really didn't take long--I'd guess they were all done within 25 minutes. I threw the ears into a medium-large cooler as they were done. When all were finished I rolled the cooler (a wheeled cooler with a handle to pull is the way to go!) to my car and loaded everything up. I put the foiled baking dish in an open carton in case it sloshed.[p]I also brought a collapsible rig that holds a trash bag upright, and when I arrived, we set up the trash bag in its holder on the patio, taped a sign "HOT CORN INSIDE" on the cooler top and left it (closed) right next to the trash bag. Whenever that cover was lifted there was steam coming out of it the whole afternoon! It was a huge success, and the few uneaten ears will be cut clean for salad.[p]Sorry, no pics. I had to use all five hands for what I was doing.

Judy in San Diego