We're feeling pretty super, how about you? The big game is fast approaching, and while we love football, we love an excuse to invite people over and cook even more! You too can cook like a champion with recipes from
Dr. BBQ's NFL Gameday Cookbook
: Grilled Tuna Sandwiches from Seattle and Baked Brie from New England. Who's going to win? You'll have to cook both to find out.
The 17th Annual EGGtoberfest was amazing - here are the highlights 
Click Here
My First Plateau ! the reuslts


[p]shrank almost 40% lol[p][p]





Looks and smells great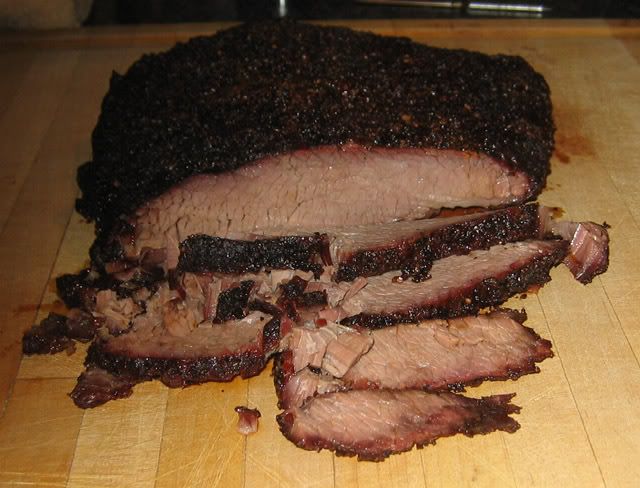 was tender and tasty, just a tad dry but not bad, got two thumbs up from the family, thanks for all the info from you pros. BTW the egg stayed at 250 whole time with no guru or anything, half a bag of lump left by looks of things !