It feels as though we've waited forever for college football to start, and finally the wait is over! Check out our
tailgating page
for recipes that are sure to become fan favorites. As an added bonus, the day before
Labor Day
is
National Bacon Day
and we don't know about you, but we like putting bacon on anything and everything, so we'll definitely be celebrating that. It's time to think about getting out to one of the many #EGGfests around the country -
see a list here
Some Sweet NY Striploins (PICS)
I was going to wait for Woosday to post these shots but I just couldn't wait.[p]Have been eating alot of chicken and fish lately but my beautiful wife came home with a couple of really nice thick NY Strip steaks.
Nice treat.
Dizzyfied with some cow lick and another rub...gotta stretch that cow lick as its hard to come by up here in the Great White North now.[p]Here they are...



[p]and again...




Soooo good lookin'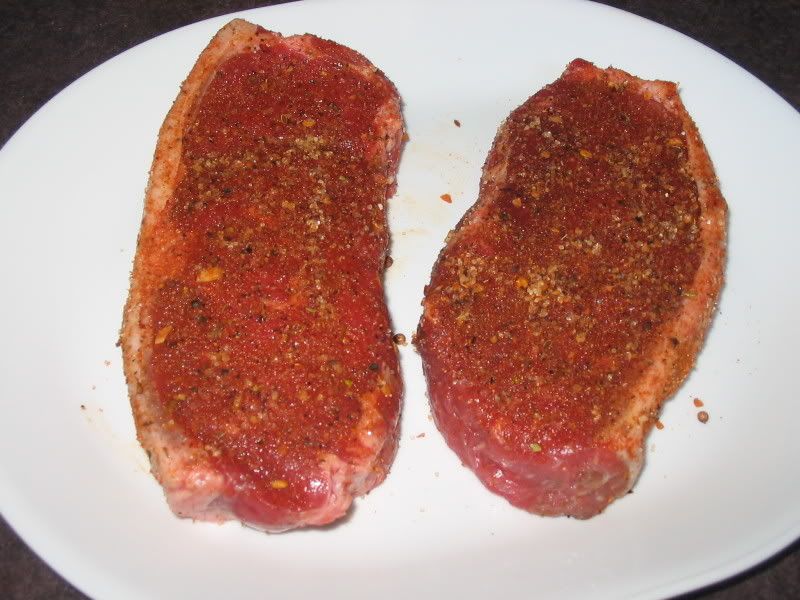 Ready to go with a couple bottles of nice red wine and
some twice baked potatoes.

[p]Was a great meal. [p]Cheers,[p]John[p]