There are two very delicious food holidays coming up that we wanted to share with you all because cheese and guac deserve to be celebrated!
Guacamole Day
is on September 16th and
Cheeseburger Day
is on September 18th. Happy cooking EGGheads! It's time to think about getting out to one of the many #EGGfests around the country -
see a list here
TRex Steak : First time with pictures
My wife got some Ribeyes (not very thick, about 1 inch) that I thought I would try the TRex method of cooking. So here we go.
Started out with the temp cranked higher than my dome thermometer could go (700 degrees). Let that baby rip for about 10 minutes -- really did have the "lava" look in the egg. Put the steaks on for 90 seconds each side. Here's how they looked coming off the Egg after the sear.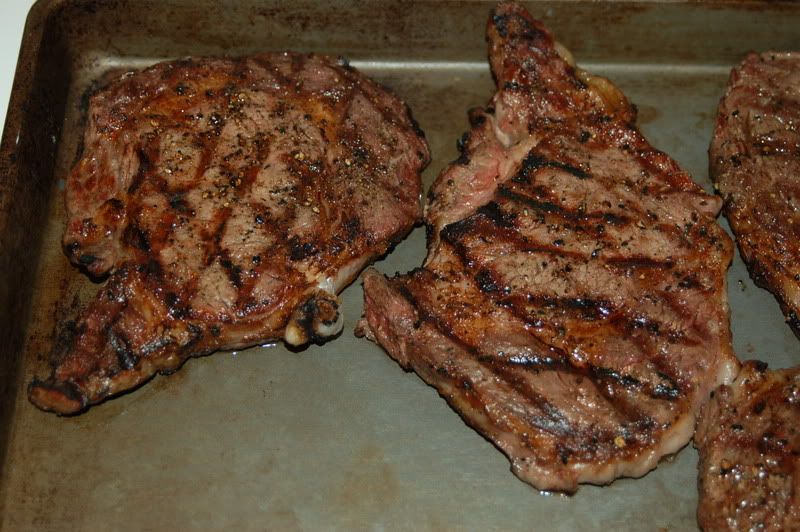 [p]Closed up the vents (1/8 inch daisy and 1/4 inch lower vent) until stabilized at around 400 degrees. Trex says put them back on and the smoke will start to rise. Here you go....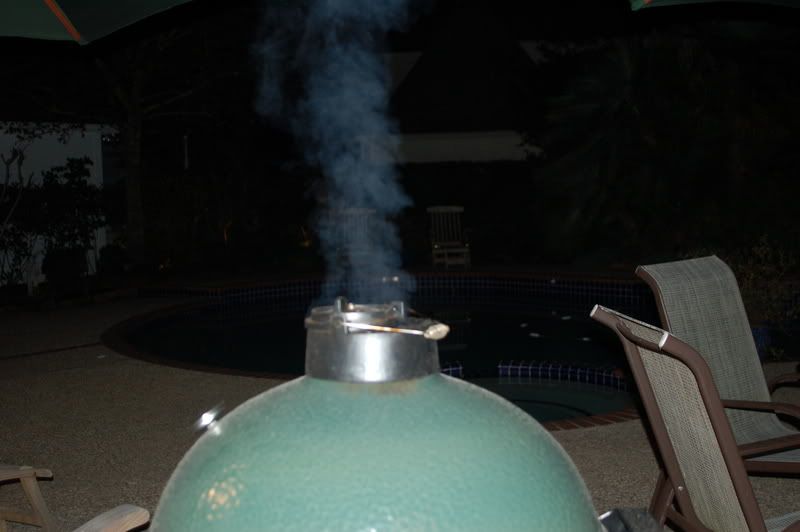 [p]Then put the steaks back on the Egg (had been resting off Egg for about 20 minutes. Here they are coming off the Egg after about 6 minutes (they aren't very thick so shouldn't take too much time).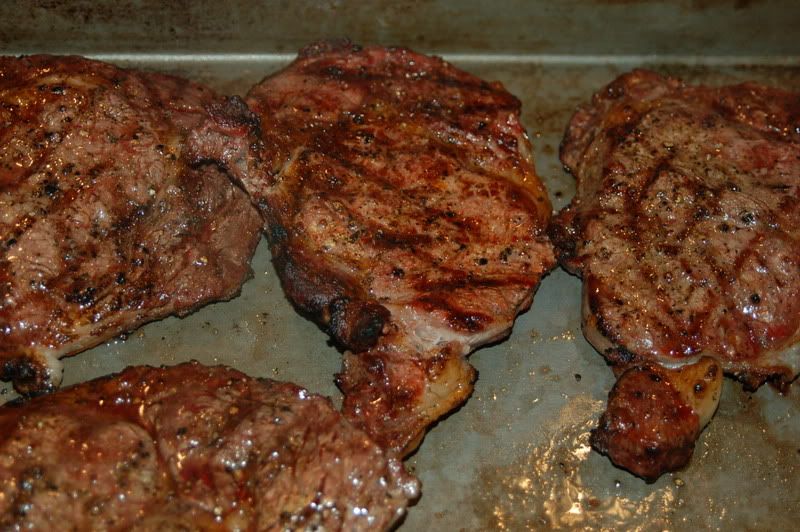 [p]And here they are ready to eat. They were fantastic!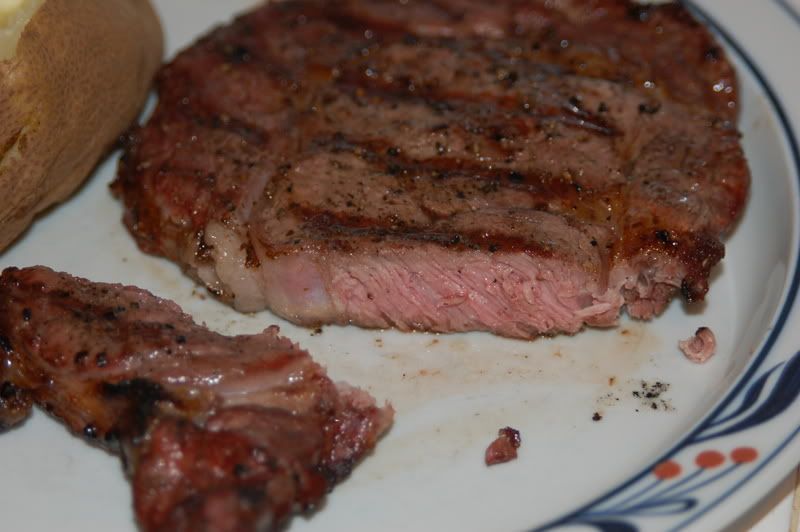 [p]Bottom line, the cooking process was great. Thanks to all for the suggestions. Wonderful taste -- charred a bit on the outside, tender on the inside about medium.