We're feeling pretty super, how about you? The big game is fast approaching, and while we love football, we love an excuse to invite people over and cook even more! You too can cook like a champion with recipes from
Dr. BBQ's NFL Gameday Cookbook
: Grilled Tuna Sandwiches from Seattle and Baked Brie from New England. Who's going to win? You'll have to cook both to find out.
The 17th Annual EGGtoberfest was amazing - here are the highlights 
Click Here
Planked, Salmon, Shrimp and Escargot (lots of pics)
Here is last nights meal, planked salmon, asiago shrimp (new recipe awesome) and Esargot, first time on the egg. Everything turned out great and we had rave reviews about all of the dishes. Will definitely be repeating these. Love my eggs.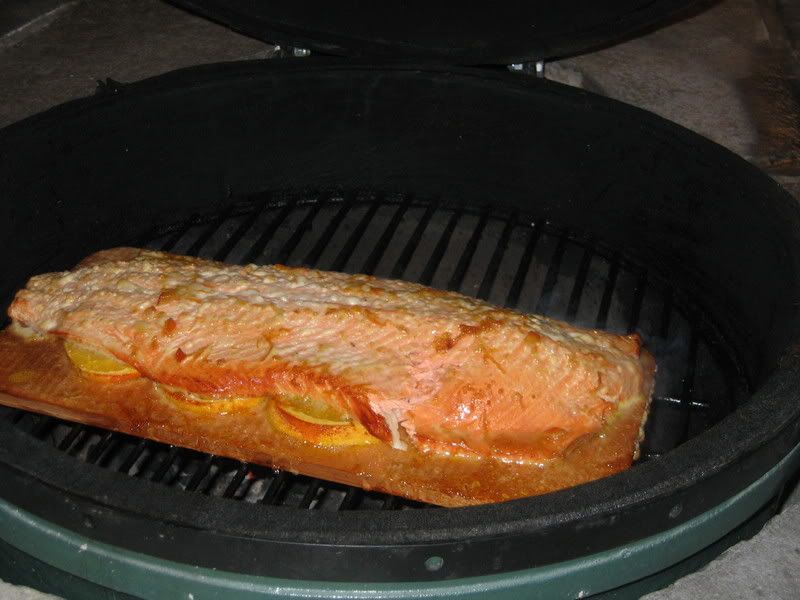 [p]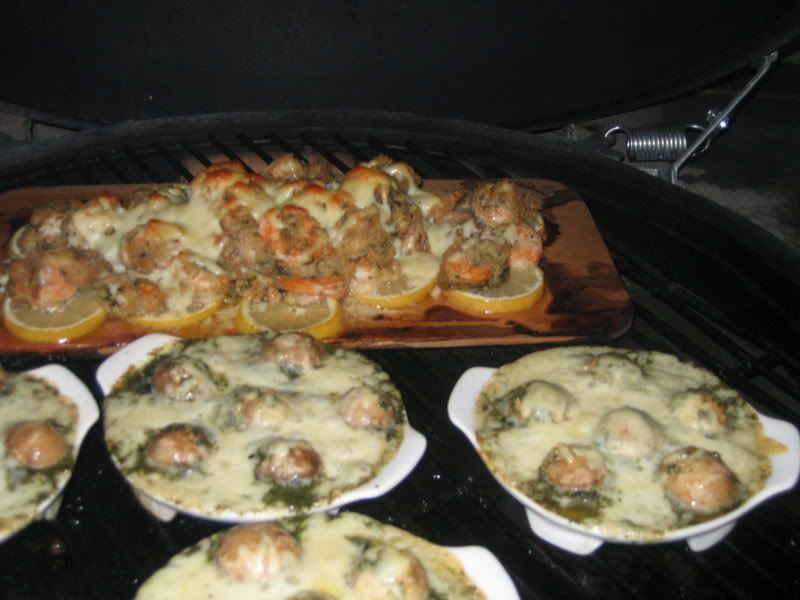 [p]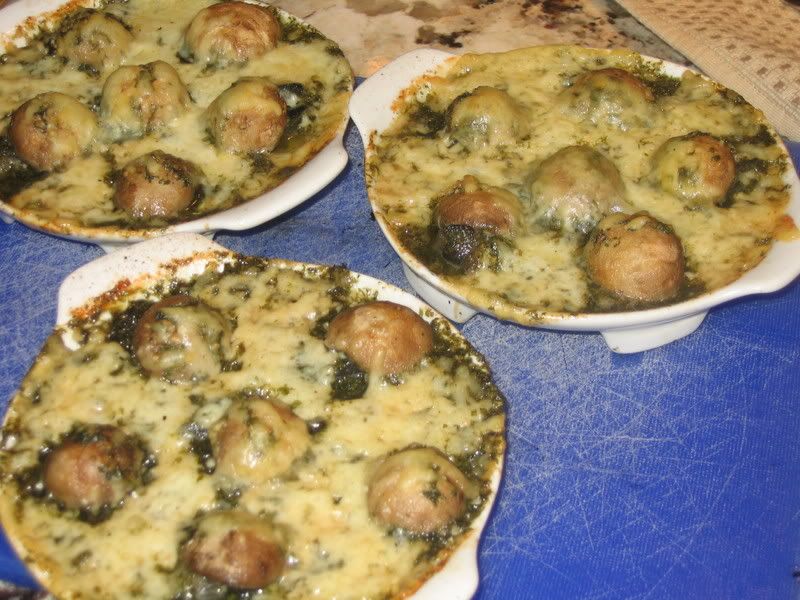 [p]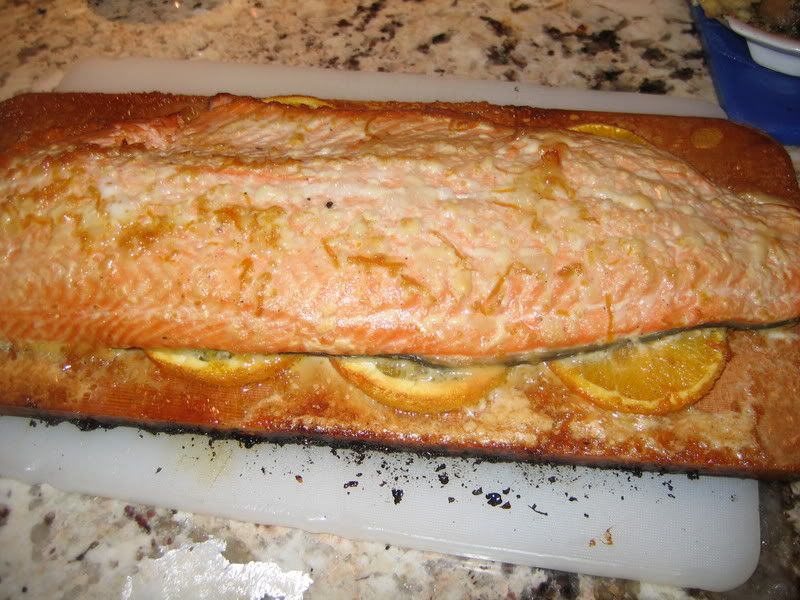 [p]