It's almost football season, so we're perfecting our favorite tailgating and homegating recipes! Whether you like
hamburgers
,
wings
,
brats
,
ribs
or
something cooked with beer
, we have everything you'll need for the perfect tailgate party. We always like inviting friends to join our tailgates because the EGG is about community and having fun, so make sure if you're inviting company you make extra - the food will be gone before you know it! Don't forget
dessert
, either!
Big Green Egg headquarters has moved - come visit our new showroom and check out the museum and culinary center too! 3786 DeKalb Technology Parkway, Atlanta, GA 30340
Baby Backs are on!!!
thanks everyone for the good advice and tips last night . . .[p]dusted up the two racks of babybacks .. .one in back with ken stone's witchy red. ..one in front with dizzy pig raging river[p]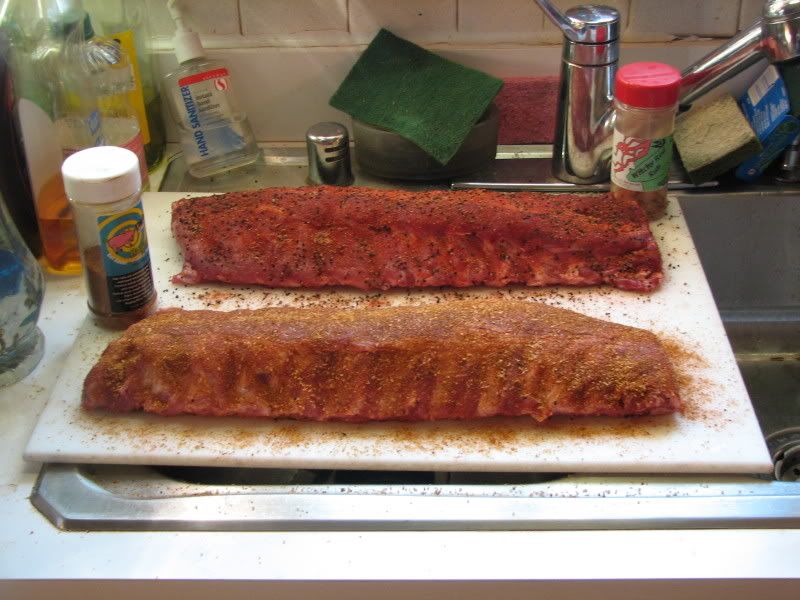 [p]little close up to wet your morning appetite. ..heeee[p]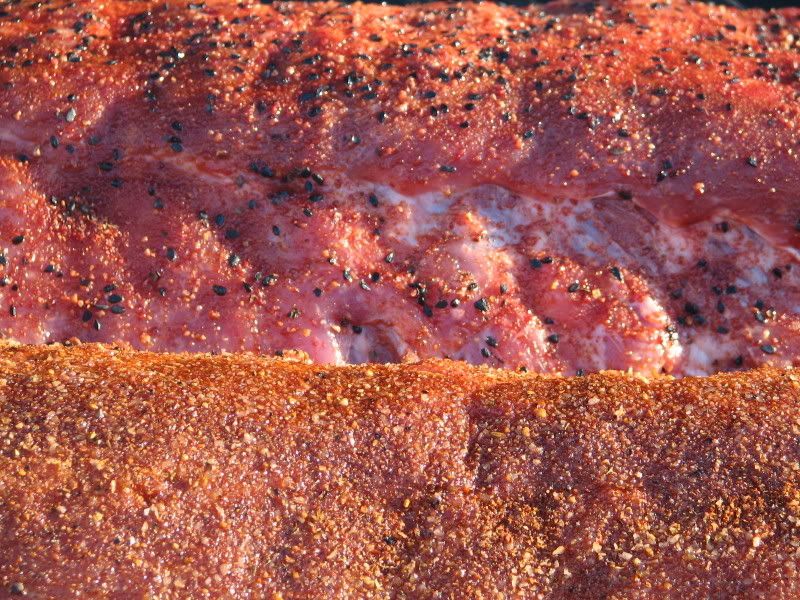 [p]on to the egg. . .have the guru set at 215 for the grid (dome temp is right on 225). .. drip pan on inverted plate setter. . .big chunk of cherry in there. ..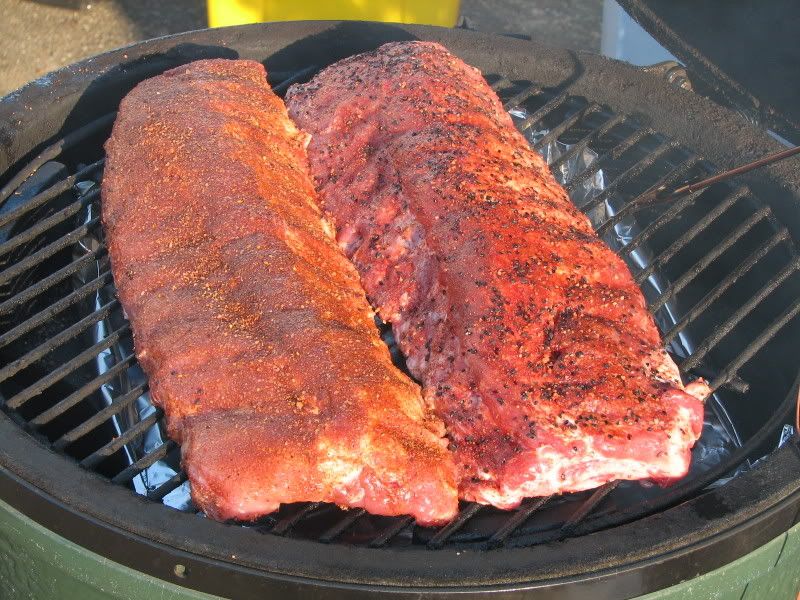 [p]its a beautiful morning here in virginia, sunny, crisp chill in the air and a whisp of smoke. . .now THAT"S what i'm talking about. .[p]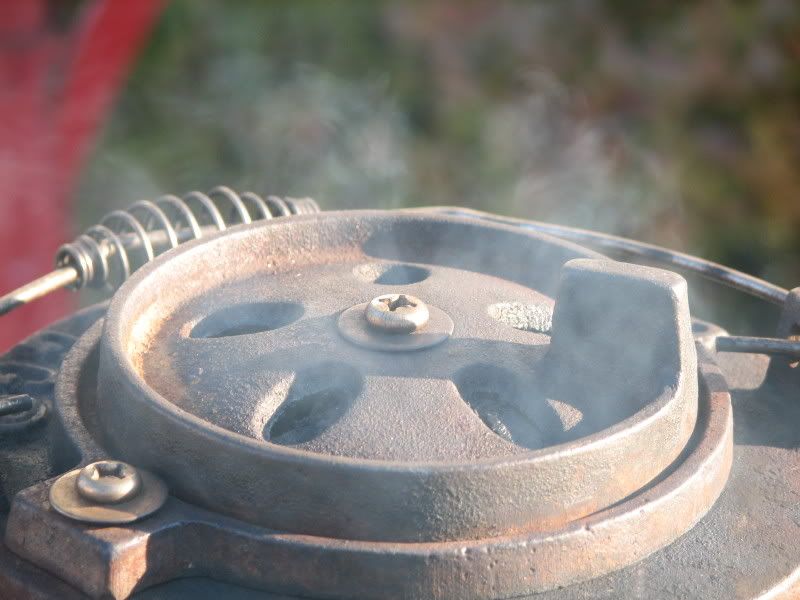 [p]thanks again all ...later they'll get a spritz of apple juice or two. . .the witchy red ribs will get hit with sweet baby ray's and the raging river ribs will get bone smokin sauce .. . can't wait!![p]mad "happy on a saturday morning" max
nothing like the sweet smell