We're so close to Thanksgiving that we can taste it and we're ready to help you prepare the most delicious Thanksgiving feast you've ever cooked! Check out our
Turkey Cheat Sheet
for turkey tips, our
Thanksgiving page
for turkey recipes, and our
Holiday Entertaining Publication
for all other Thanksgiving needs to help you make this the best Thanksgiving yet! PS. Don't forget about
breakfast
Thanksgiving morning either!
Big Green Egg headquarters has moved - come visit our new showroom and check out the museum and culinary center too! 3786 DeKalb Technology Parkway, Atlanta, GA 30340.
First attempt at sausage and cheese stuffed bread(pics)
Wow this tasted good! I just followed the instructions on the back of the bag of flour for the bread part and used the BGE recipe for stuffed bread posted here awhile back. Now I know why people get bread machines, kneading for 10 minutes starts to work you. I let it rise until it a little more doubled, then I smashed it down and kneaded it about a minute. I let it rest again for 30 minutes then I rolled it out and added the cooked sausage and cheddar cheese. Roll it up and seal the edges and let it rest again for 30 minutes. Then on the egg at 375 for about 35 minutes.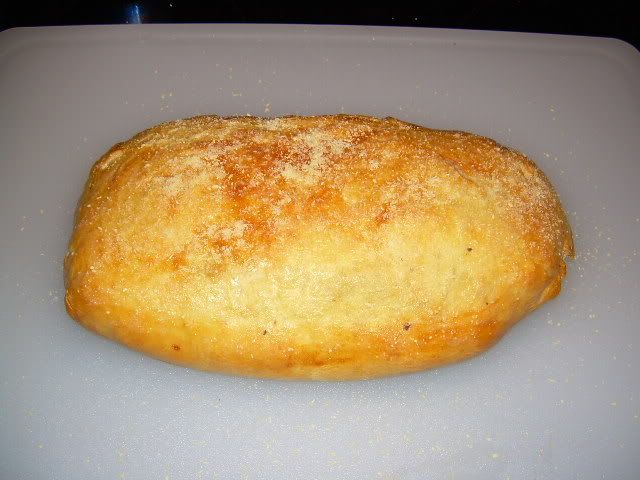 [p]
[/center]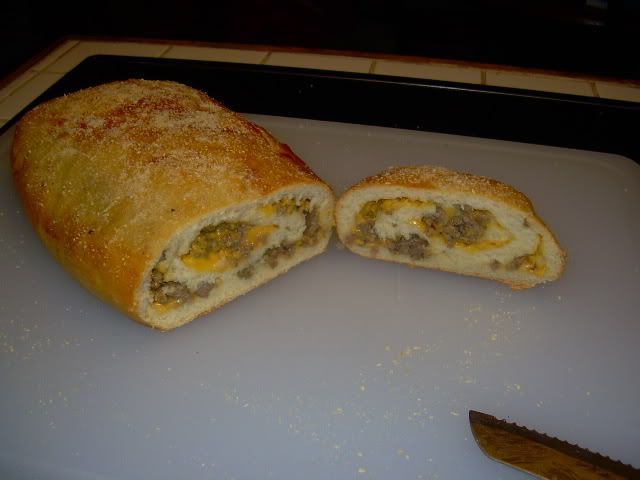 [p]
Smeared butter on it when it was still hot and sprinkled parmesian cheese over it. I hope there is some left to take to our friends to watch the game!