We're so close to Thanksgiving that we can taste it and we're ready to help you prepare the most delicious Thanksgiving feast you've ever cooked! Check out our
Turkey Cheat Sheet
for turkey tips, our
Thanksgiving page
for turkey recipes, and our
Holiday Entertaining Publication
for all other Thanksgiving needs to help you make this the best Thanksgiving yet! PS. Don't forget about
breakfast
Thanksgiving morning either!
Big Green Egg headquarters has moved - come visit our new showroom and check out the museum and culinary center too! 3786 DeKalb Technology Parkway, Atlanta, GA 30340.
Flatiron & porterhouse results
I hit the local butcher Sat with the idea of getting a good steak. Well I shouldn't have gone in there hungry. $65 later, I left with a porterhouse, beef short ribs, a flat iron steak and a rack of babybacks. No pics of the ribs, but I don't think I'll bother with the beef short ribs again. Great taste, but I'd rather have full beef or pork ribs.[p]Here's the DP Cowlick seasoned porterhouse. It had great flavor!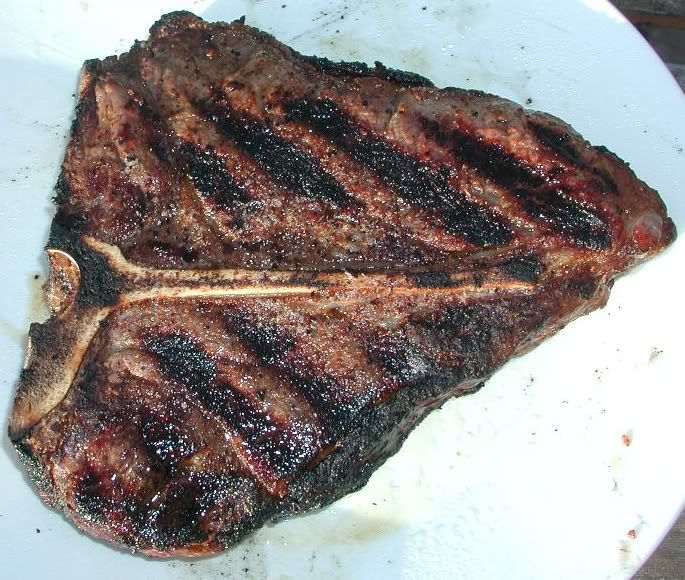 [p]I cut the flatiron up and seasoned one peice with DP Cowlick, one with DP Red Eye Express and the last with garlic salt & black pepper. Cooked direct at about 450 for about 4 minutes per side. [p]
[p]I remembered to get a cut up shot this time. The GF was ravenous and wouldn't let 2 of the steaks rest long enough. They were still really tasty and juicy. That's an egg with the meat on the plate.[p]