We're feeling pretty super, how about you? The big game is fast approaching, and while we love football, we love an excuse to invite people over and cook even more! You too can cook like a champion with recipes from
Dr. BBQ's NFL Gameday Cookbook
: Grilled Tuna Sandwiches from Seattle and Baked Brie from New England. Who's going to win? You'll have to cook both to find out.
The 17th Annual EGGtoberfest was amazing - here are the highlights 
Click Here
Christmas Rib Roast Test Run
I did a test rib roast for dinner this Sunday since I never cooked this on the Egg before and didn't want my first try to be on Christmas.[p]Here is the pre-cooked 7.68 pound rib roast with olive oil and salt and pepper.

[p][p]I seared the roast for about 10 minutes at 550 to 600 degrees. The butchers twine didn't survive the sear.[p]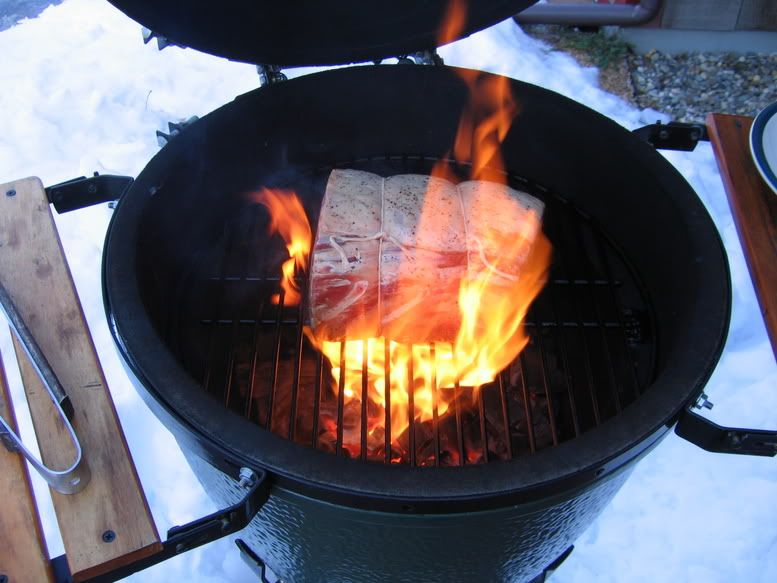 [p]Cooked roast for the remainder on Egg at 325 to 350 for about 2 hours and 30 minutes until internal reached 130.[p]
[p]Let roast rest for about 15 minutes under foil and temp. raised to 140[p]
[p]Here is the finished sliced product. Came out excellent. All set for Christmas Day.[p]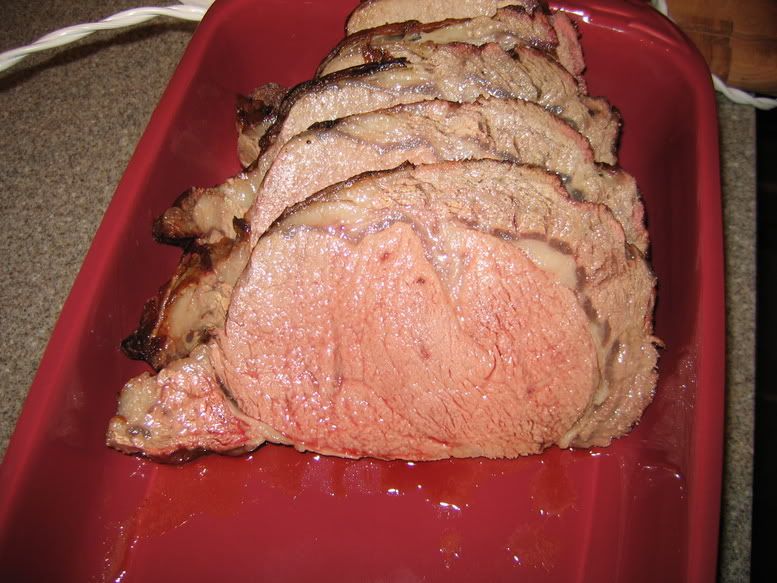 [p]