Work was a bear last week, lots of miles and no egg time. Yesterday I finally was able to satiate my hamburger craving. And was it good, messy and drippy.
I only took on picture, could not wait to dig in. :-0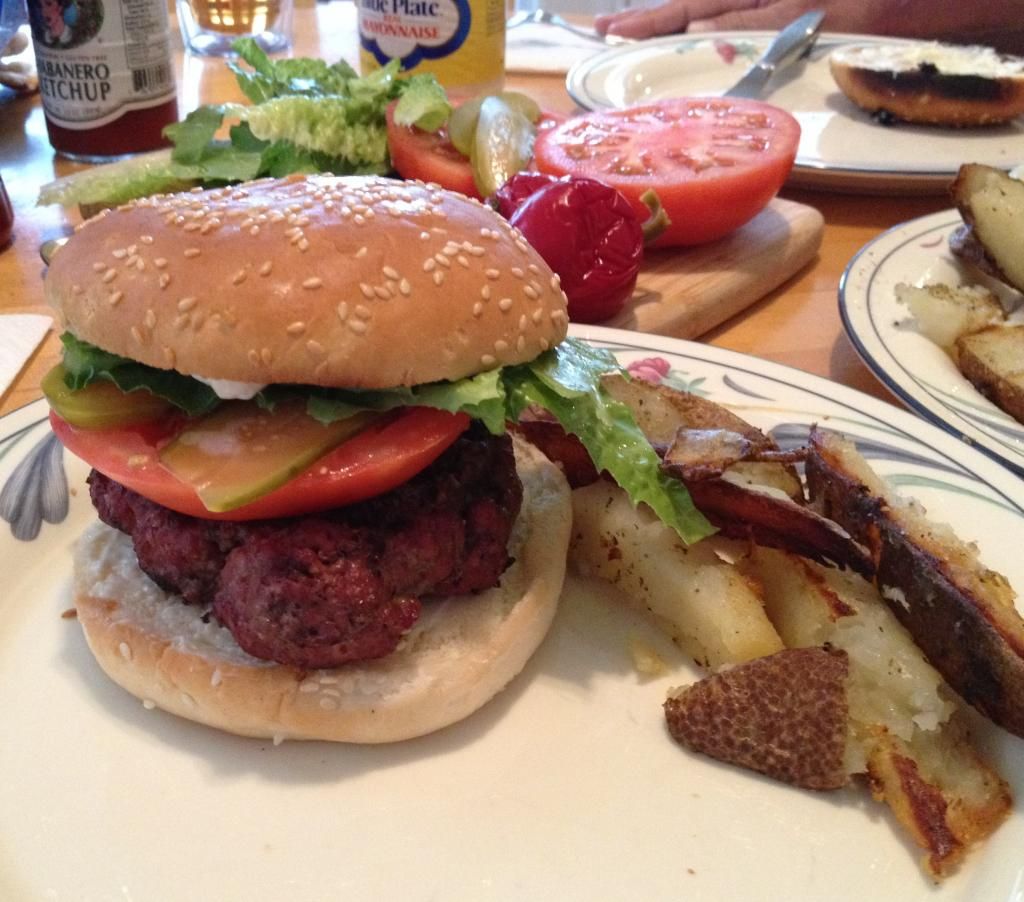 The taters were cooked under the meat to absorb the good drips.
Large, small and mini now in Rowlett Tx