I mentioned last week that had picked up a couple of pallets and I thought I might make a table out of them for the Egg, but first I had to make an an outdoor dining table for SWMBOed. I figured the pallet on the right was going to be perfect for that project.
Remember that I have close to absolutely no wood working skills. I took off all the excess boards first and then started to sand down what was left.
We started getting hungry from all the hard work and ran up to Lockhart's Smokehouse in Plano. Supposedly the guy went down to Lockhart and trained at Kreuz for a few months.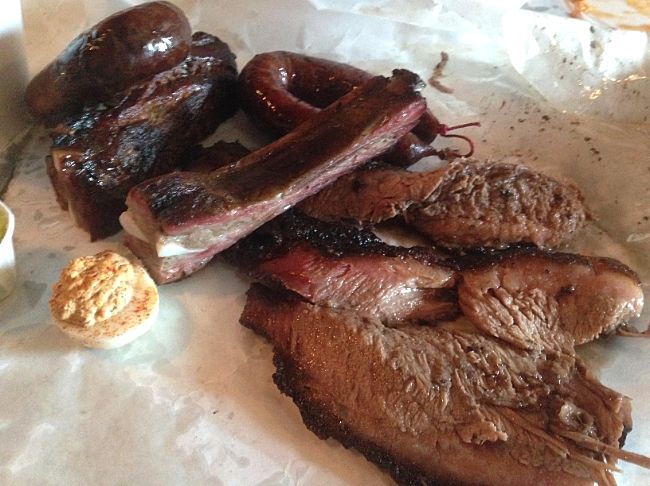 Notched out the middle support so we could frame out the edges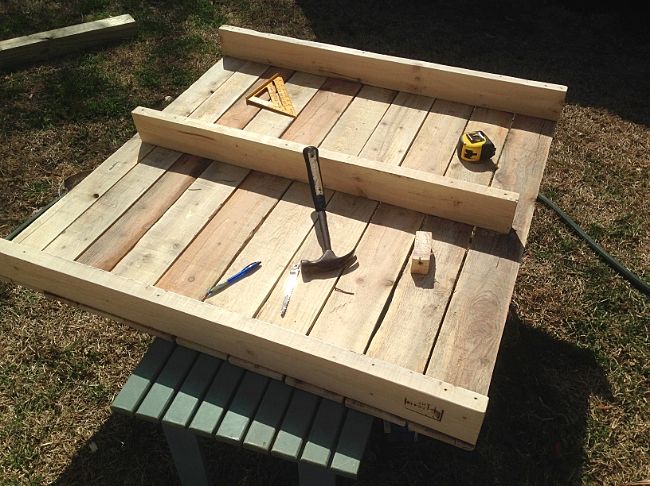 Slapped on some 4x4s for legs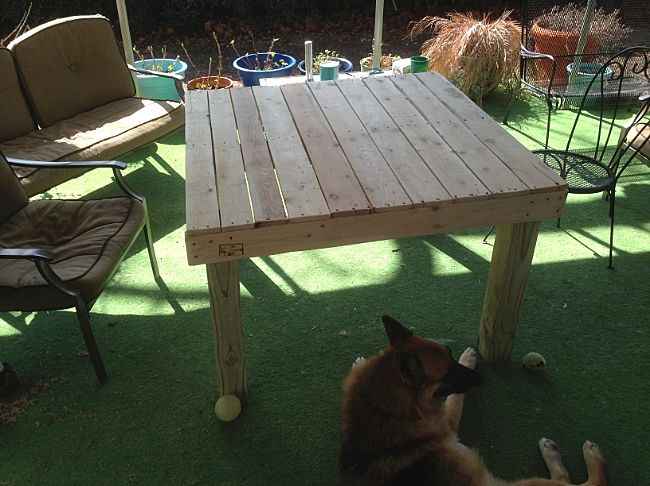 I think we are going to burn the top a bit with the weedburner and then seal it. The wife has some plans on how she's going to do the legs and sides. Some kind of artsy craft project. The whole plan was not to have a nice finished table, but sort of a rustic worn look. I'm pretty happy about it. Especially since it was my first real wood working project. When we finished it up, we decided to go ahead and knock out the table for the Egg.
Except for 2 2x4s we bought, the whole thing was made out of pallets and scavenged wood. The legs are actually some cedar we found that somebody had tossed out. I know this isn't the most fancy table, but we are in a rent house and I was going for functional/rustic. When we buy a house and get settled in, I'll build Version 2.0 which will be better, but for right now this will. Do. Still need to sand it down and decide if I want to stain it or not before I seal it.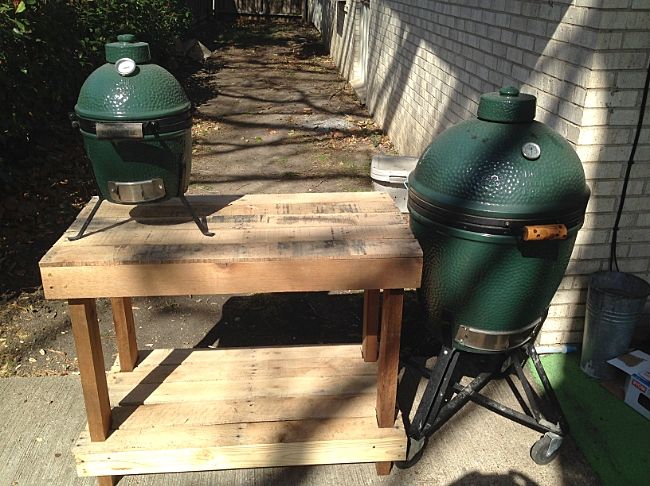 That was a lot of work for a Sunday. We both thought a cold drink was in order while we sat back and admired the fruits of our labor.
Rowlett, Texas
Griffin's Grub or you can find me on Facebook
The Supreme Potentate, Sovereign Commander and Sultan of Wings