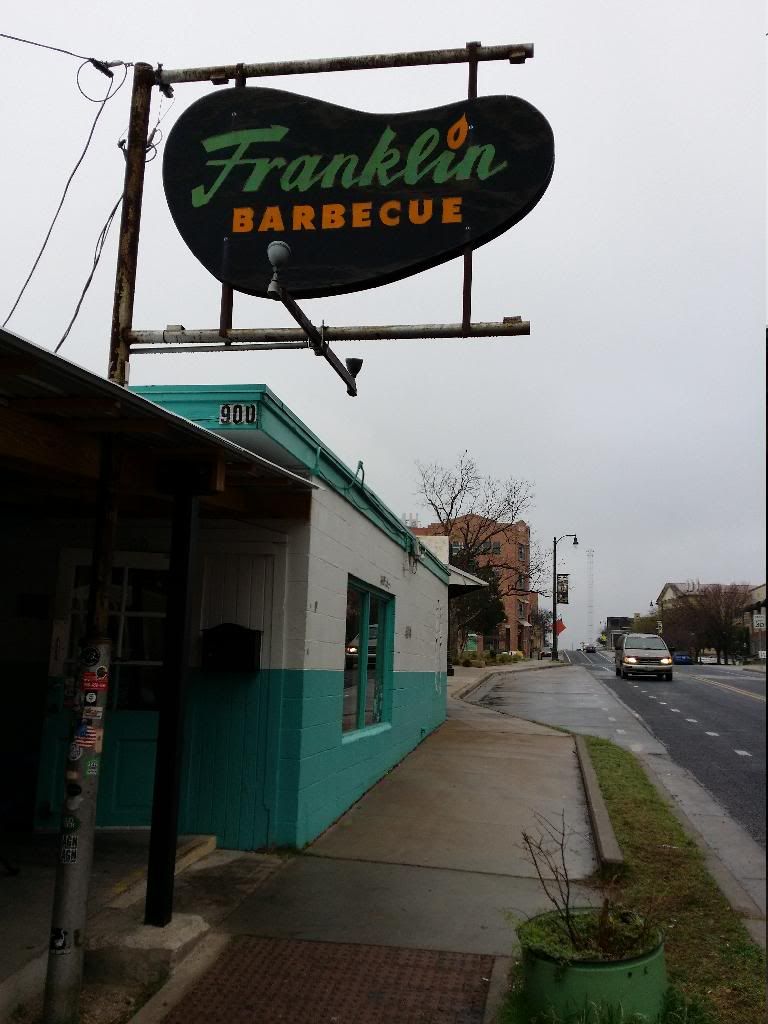 So came here today to deliver the metal prints I made for Aaron Franklin and John Lewis. I just gave Aaron and Benji the print, and Aaron got really excited! He thought it was cool it was printed on metal too.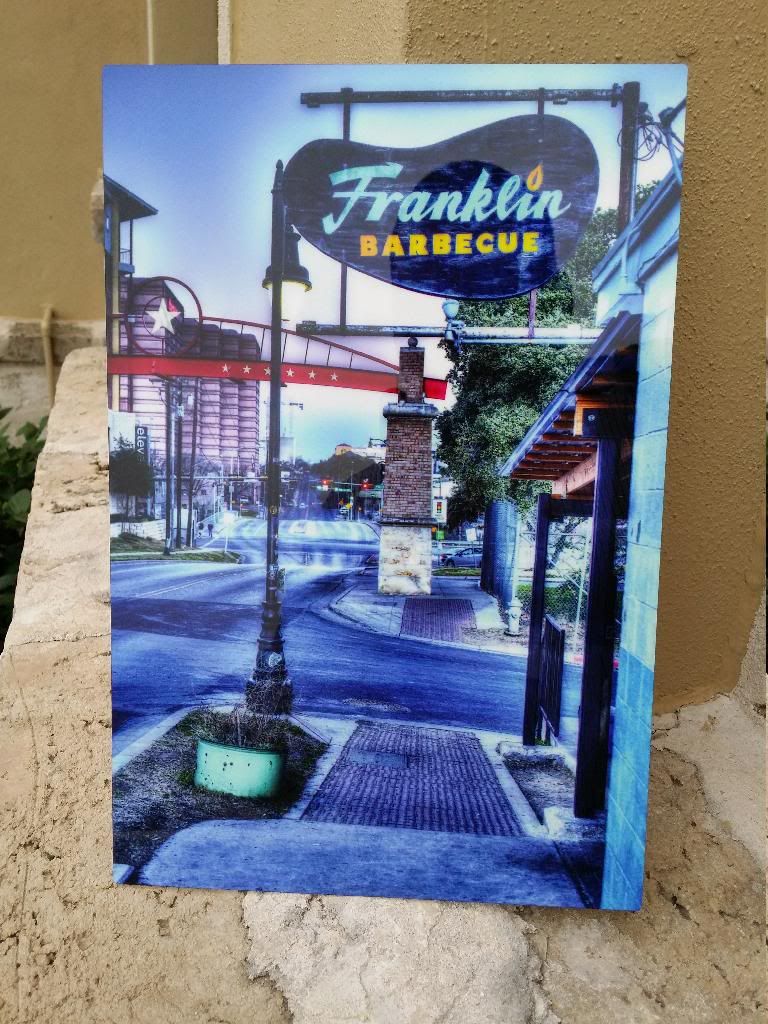 Showed him how it needed adequate lighting to pop. He said I'm going to put it right there under the air condition (left of the entrance). I didn't know if it would make it in the restaurant so it's pretty cool! His reaction was priceless!
After I grub, he's going to take me back to get shots of the pits with food on them!
Just a hack that makes some $hitty BBQ....