I finally have a weekend with no kid events so I wanted to try something that's been on my list forever. My try at Beef Jerky. I bought just over 3# of Eye if around and my butcher sliced it at 1/4" for me with the slicer. I then cut it up into strips and created this pile o'meat.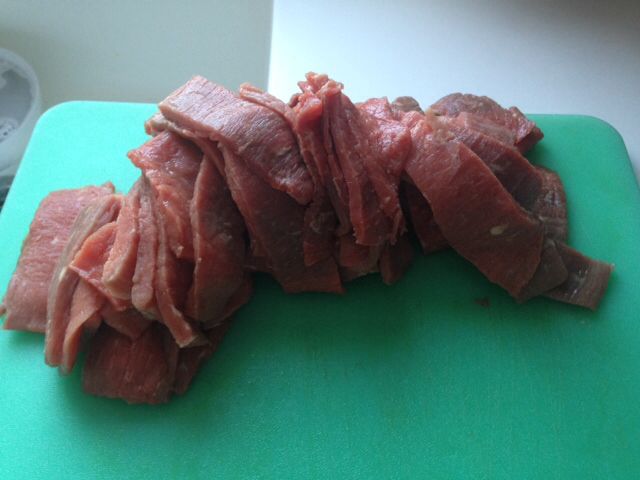 I had three different flavors of HI-Mountain Jerky seasoning so decided to do some of each. I am using the Original, Teriyaki, and Inferno. Here is the Teriyaki after I first put on the seasoning before sitting overnight.
I split up the flavors onto three separate grids with spacers in between. I lit a small fire and hooked up my DigiQ to try and keep temp at 185. The controller seems to let it hold that temp pretty easily. Here is the meat when it first went on.
And two hours in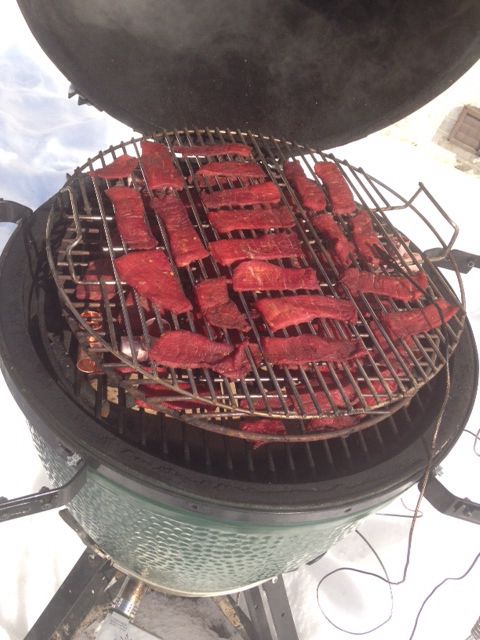 Can't wait to taste it.
Clarendon Hills, IL