Get ready to turn up the heat as we dive into August. While there are only a few weeks left to perfect those tailgate recipes, summer isn't over yet! Two things we'll be making this month are
Chile Rubbed Grilled Pork Chops
and
Bell Pepper Kabobs
. Then, relax after a cookout with a cool dessert cooked on your EGG -
Ice Cream Sandwiches
! You can mix and match your favorite cookie flavors with ice cream flavors. Simple, yet delicious!
Big Green Egg headquarters has moved - come visit our new showroom and check out the museum and culinary center too! 3786 DeKalb Technology Parkway, Atlanta, GA 30340
Eye of Round From Yesterday Sliced and Sandwiched Today
The Eye Of Round I cooked yesterday spent the night in the frig to both cool for slicing and mellow for eating. It did both quite well.

We were going to make a Ferdi like Mother's in New Orleans, but we didn't have the turkey, ham, cabbage or French Bread, so we improvised.

We sliced it thin and mixed it in with some Zatarain's Cajun Gravy and let the two flavors merge. Glad we did. It was delicious.

And for bread, I had a Jalapeno Sandwich Bun and a couple of crossiants. Yeah, I know... but you'll see...

And for cabbage we substituted lettuce. And for Creole Tomatoes we used Roma. But we did have some mayo and pickles.

It was delicious but not something we could serve at an Eggfest without a shower or tub nearby. Talk about messy... But it was delicious.

Here's some pictures including one of our new Food Saver toy in action.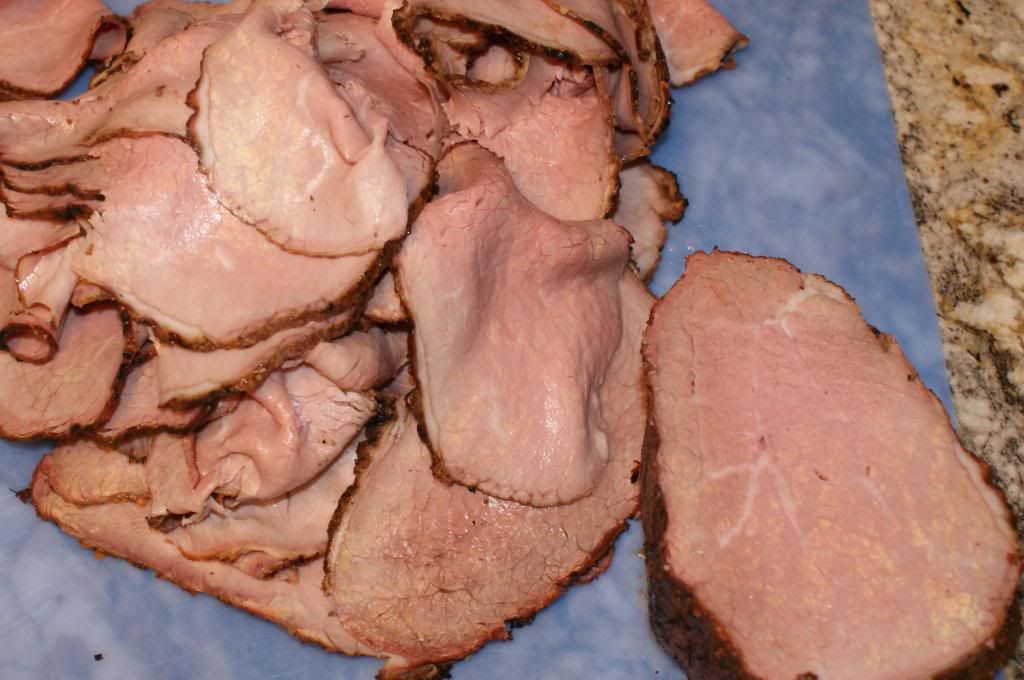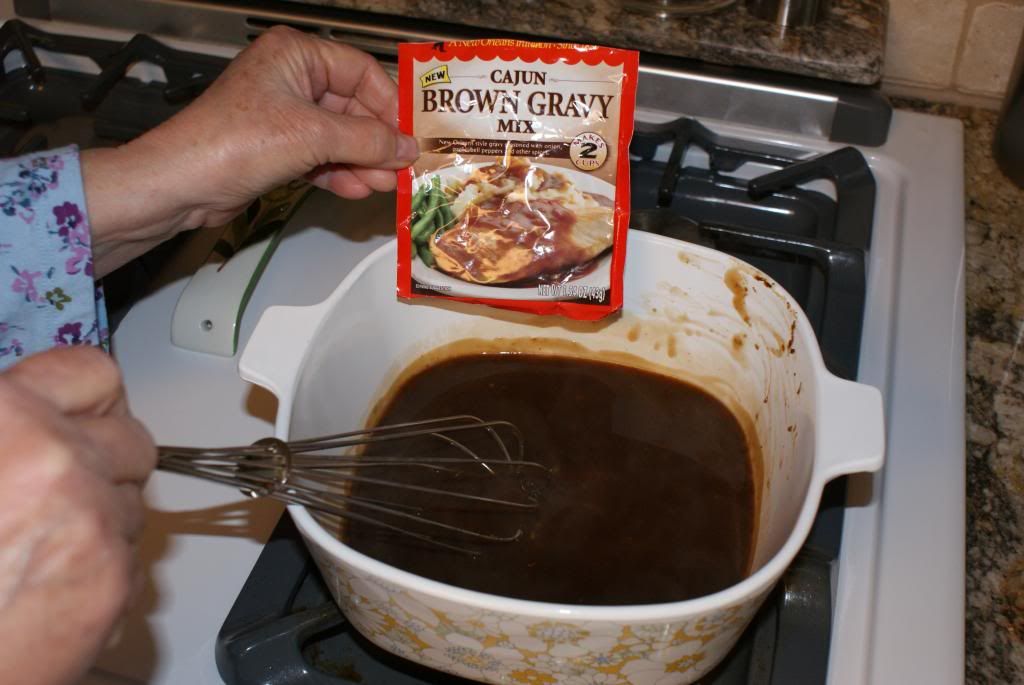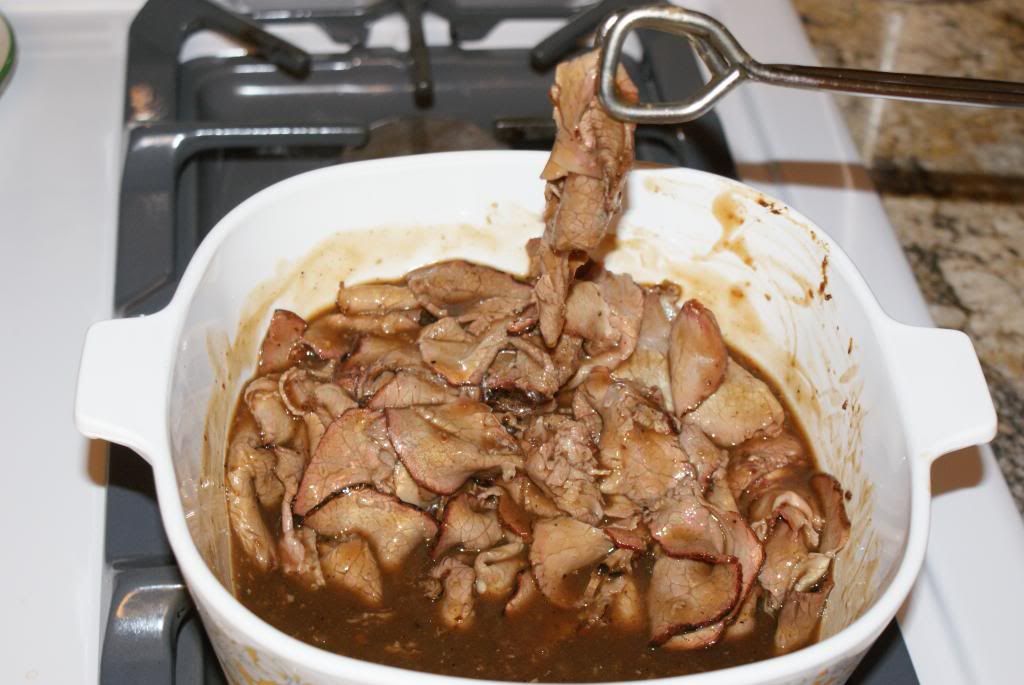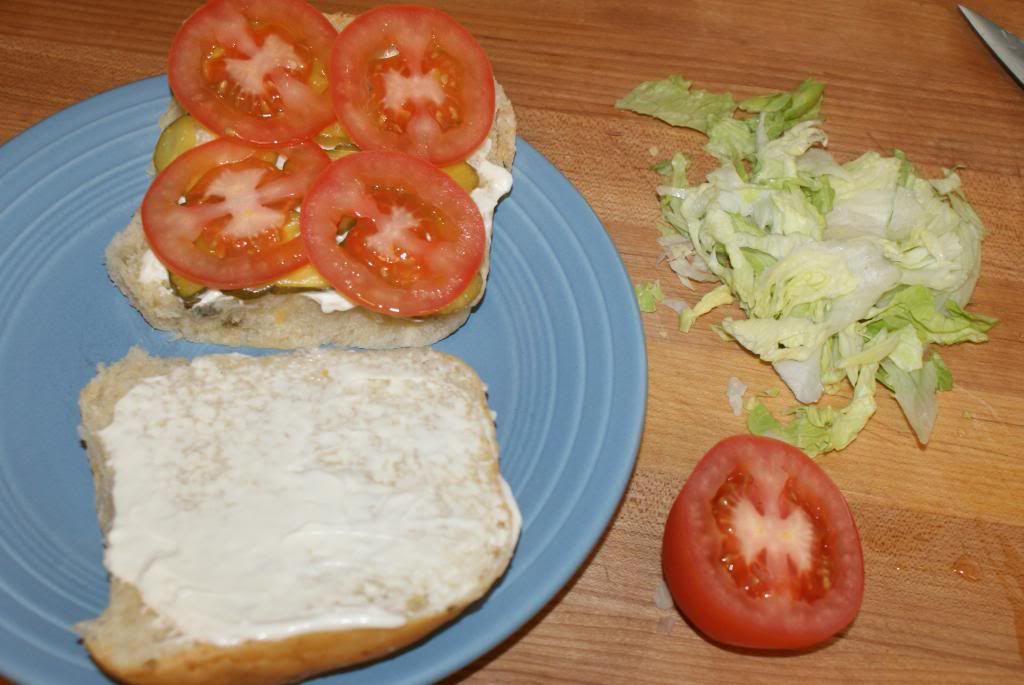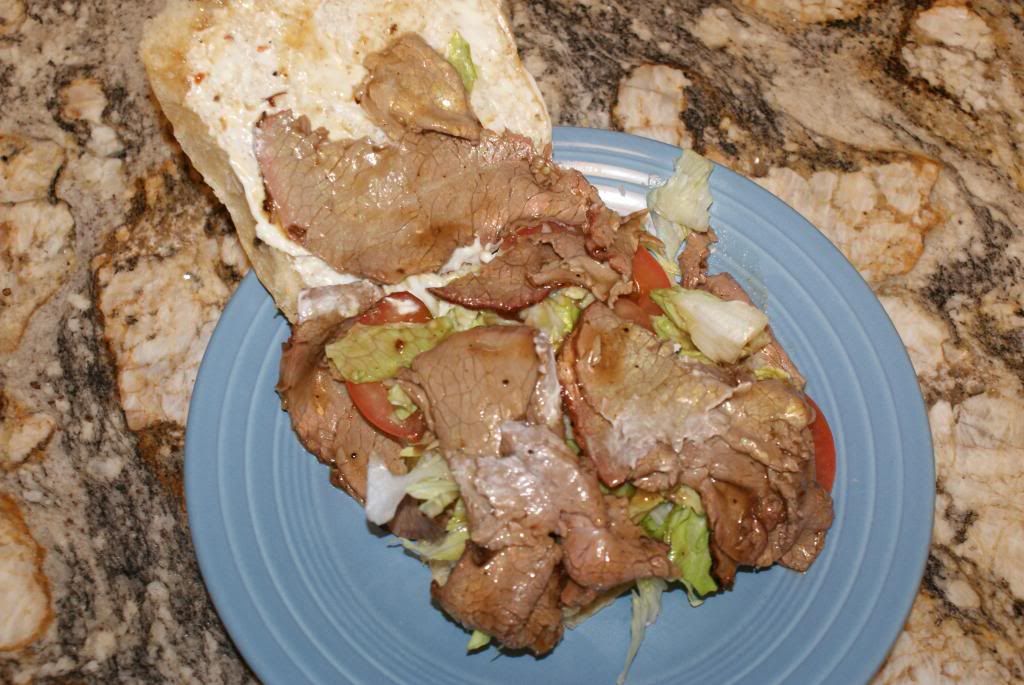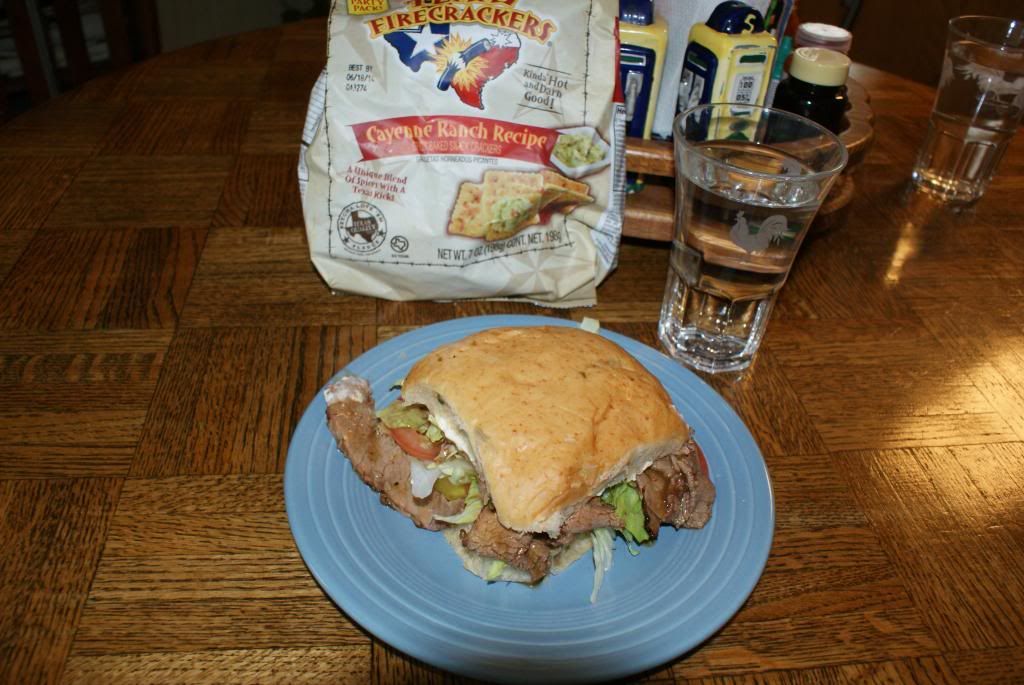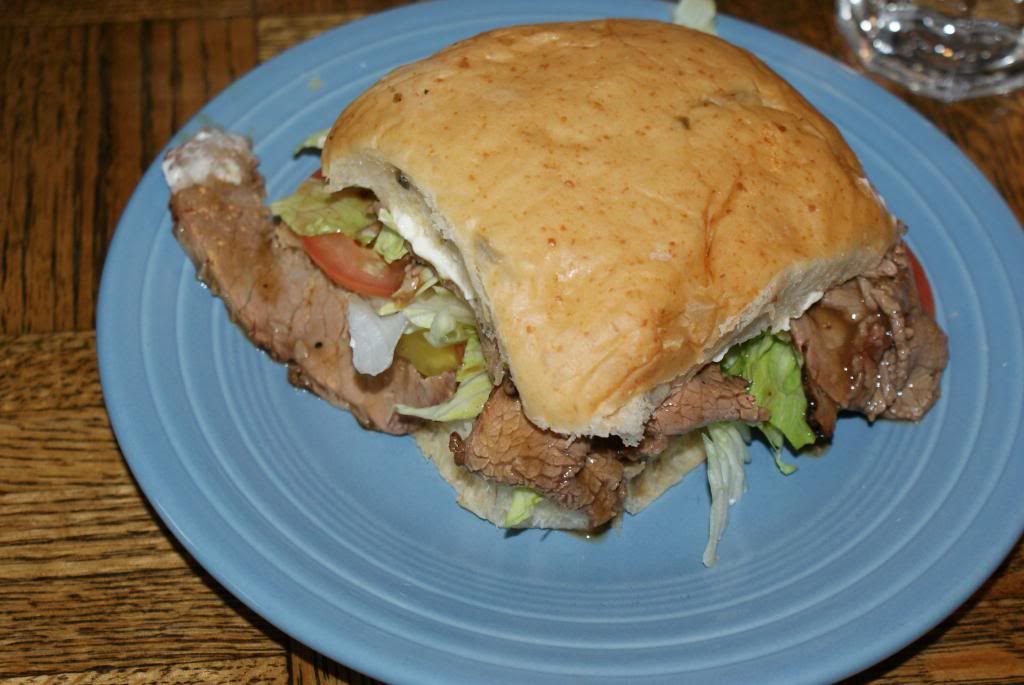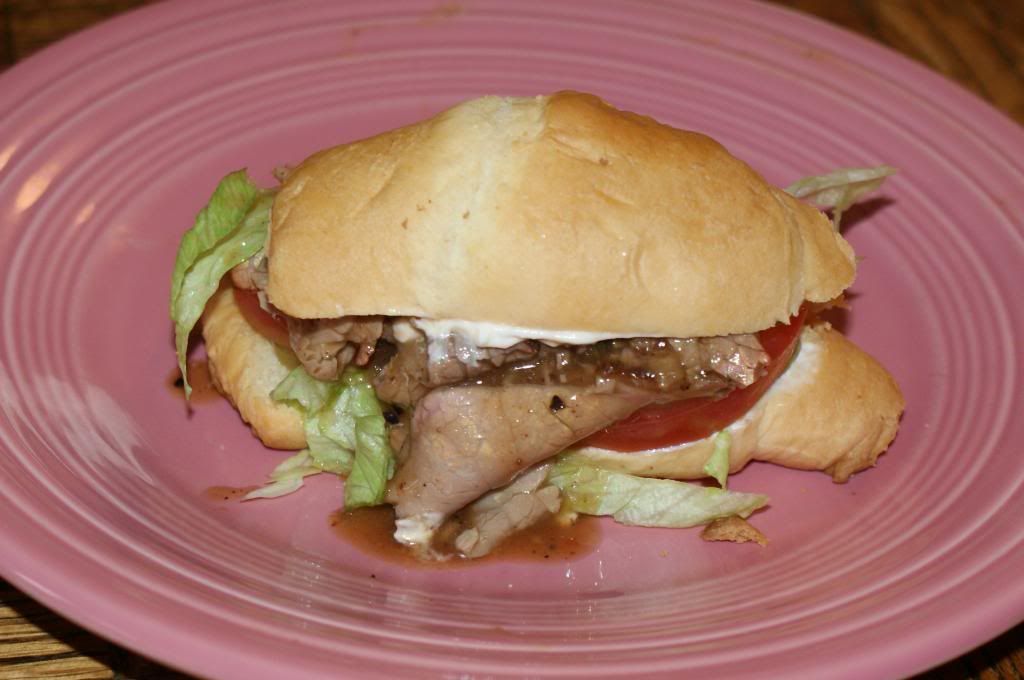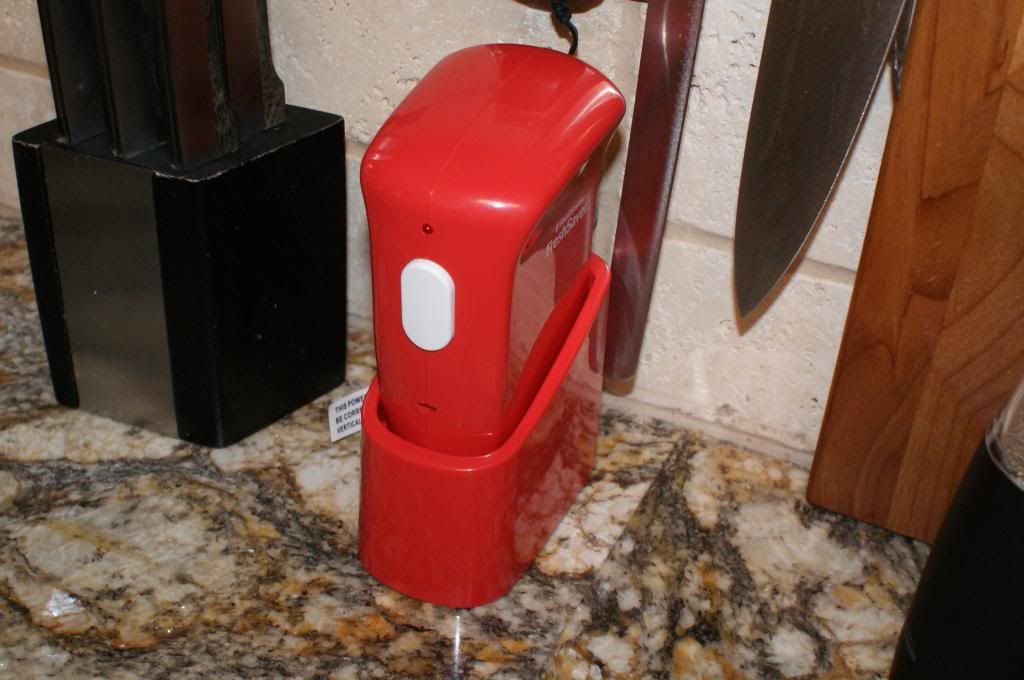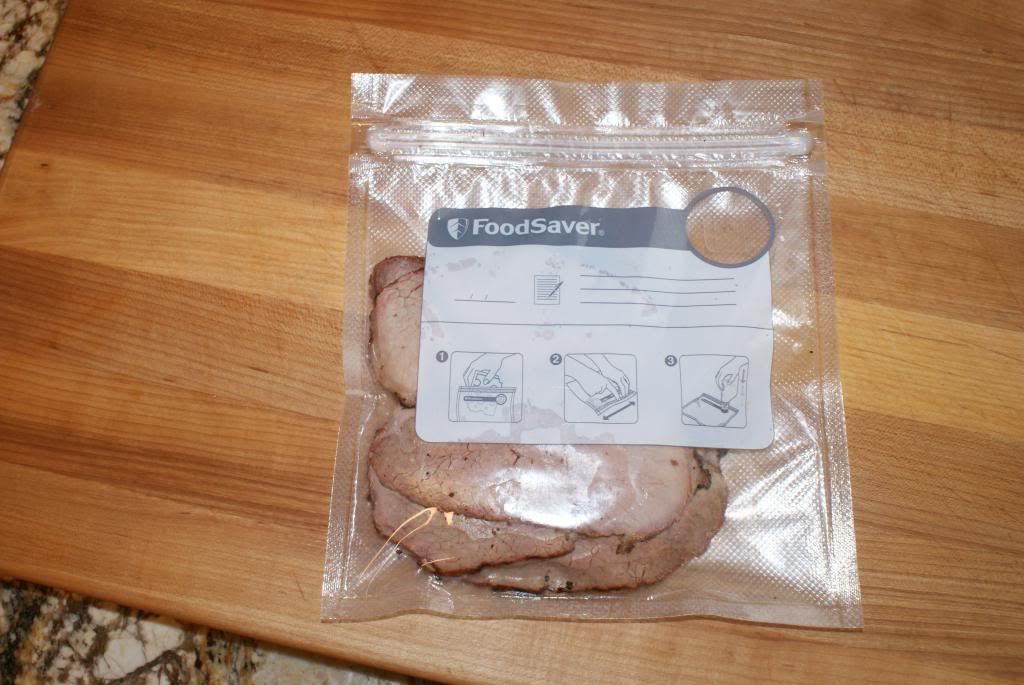 Now I've got to wash out my mustache and the gravy drips off my elbows.

Spring "We'll Just Call It A Derti Instead Of A Ferti" Chicken
Spring Texas USA