Since we moved to this house two years ago, my egg table has been out in the merciless sun and rain. I finally got around to doing something about it.
Posts up, then beams, rafters, roof panels and wind/privacy screen. Viola!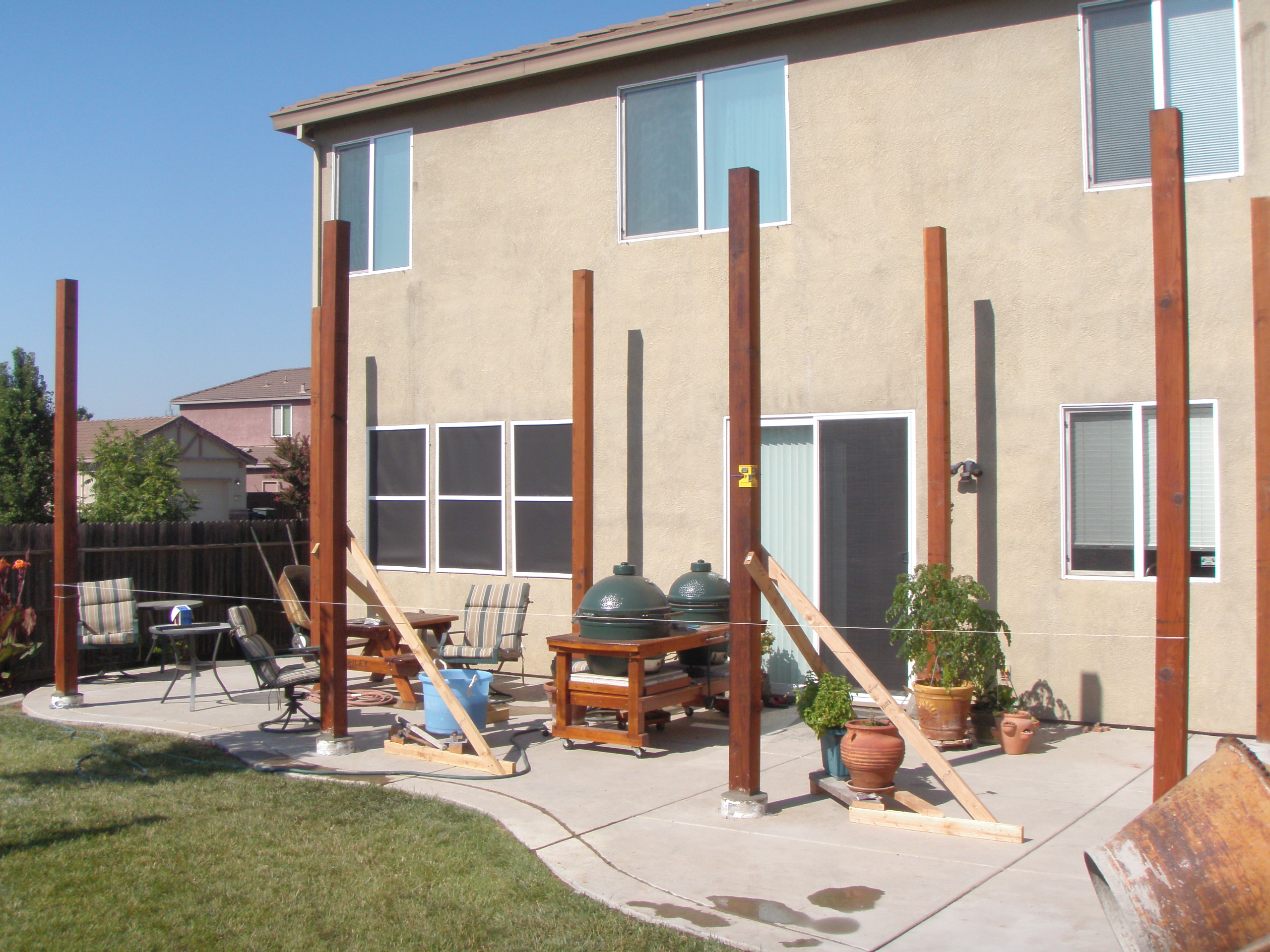 Only took me six months to finish. Now some new patio furniture and we will be good to go.