Headed over to a appetizer NYE celebration last night so I decided I would finally try pig shots. Smoked some coil pork sausage a couple days ago with some hickory. Removed the casing and sliced up for the shots. Wrapped thick cut bacon around the disc and then filled them with a mixture of cream cheese and mexican 4 cheese blend shredded cheese. Topped it with some brown sugar and put it into the egg indirect at 300.
Checked at the hour mark and they were kind of a mess. Spilling over, tipping over and what not but the bacon wasn't crisping very well so I bumped up the heat to 400 for the last 30 mintues. Came out message but FANTASTIC! These things were pretty much gone before all the guests arrived but hey, if your late its your own fault. These will not doubt be made again.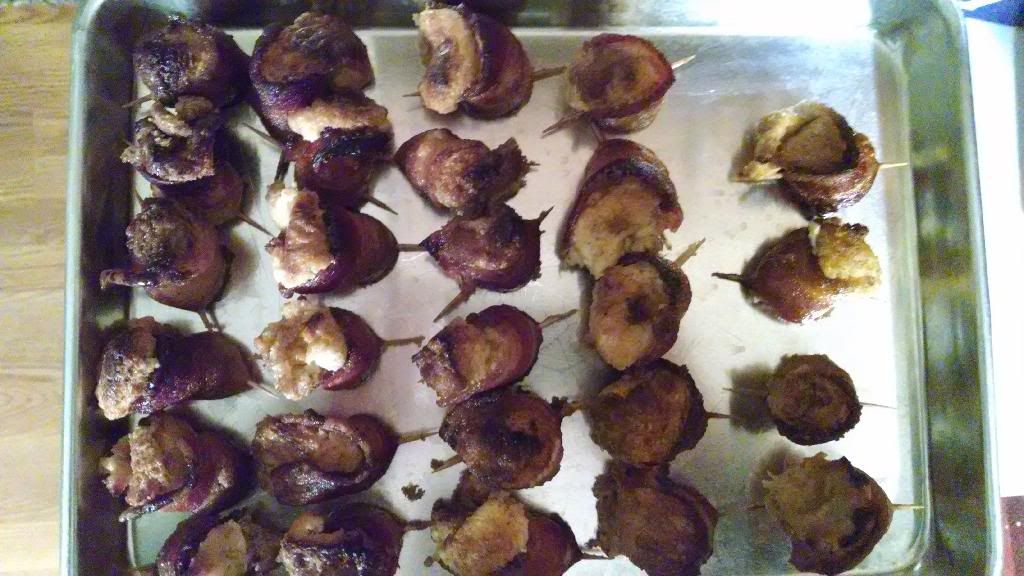 Happy New Year Everyone!
NW IA
2 LBGE, 1 SBGE, 22.5 WSM, 1 Smokey Joe