This was my Christmas Eve cook - so, so good. The recipe is in APL's Serious Barbecue book and here as well:
Got a 6-lb pork loin for this, which is a lot of meat. We have a lot of leftovers, which is fine by me but we could have halved the recipe and done just fine. Anyway, I split it into three pieces and brined them all in separate bags for about 8 hrs (recipe calls for up to 12). Here they are on the egg after applying the glaze: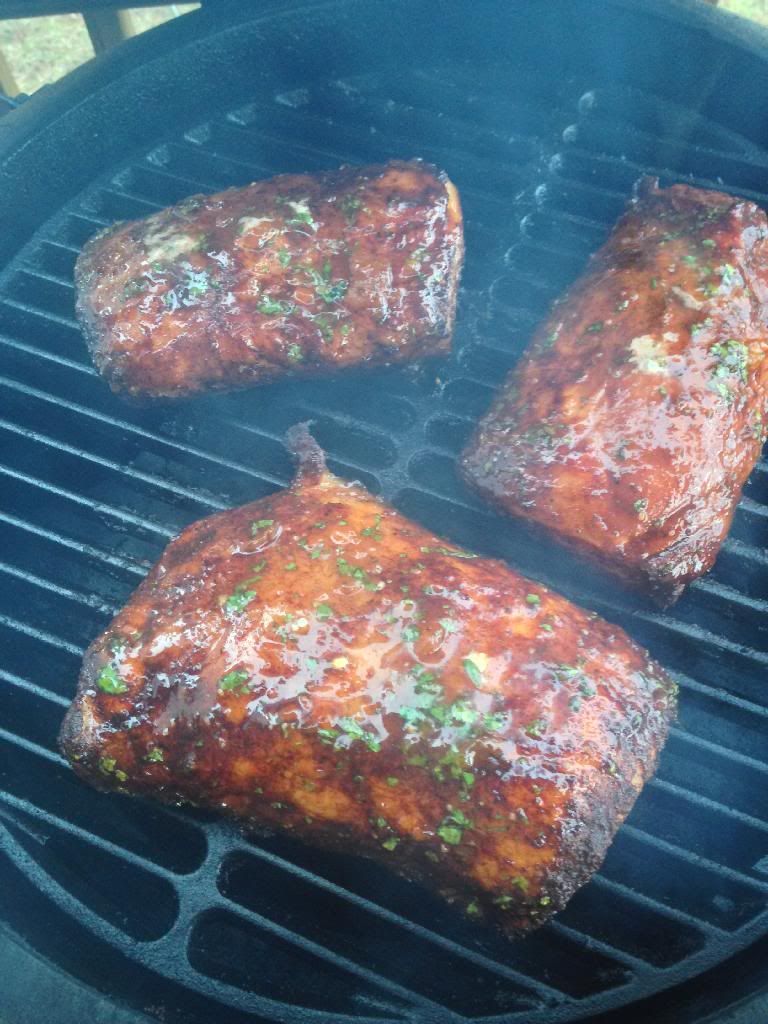 I used a couple of chunks of apple wood with the cook. Cooked indirect at 250+ dome. I had some trouble with temperature control on this one. Not sure what the problem was, but my DFMT and bottom gate were open more than usual to maintain the temp at 250. The loin also finished faster than the recipe calls for - it was done in about an hour, with some of the pieces finishing sooner than others. I pulled them just above 145. Here they are just off the LBGE: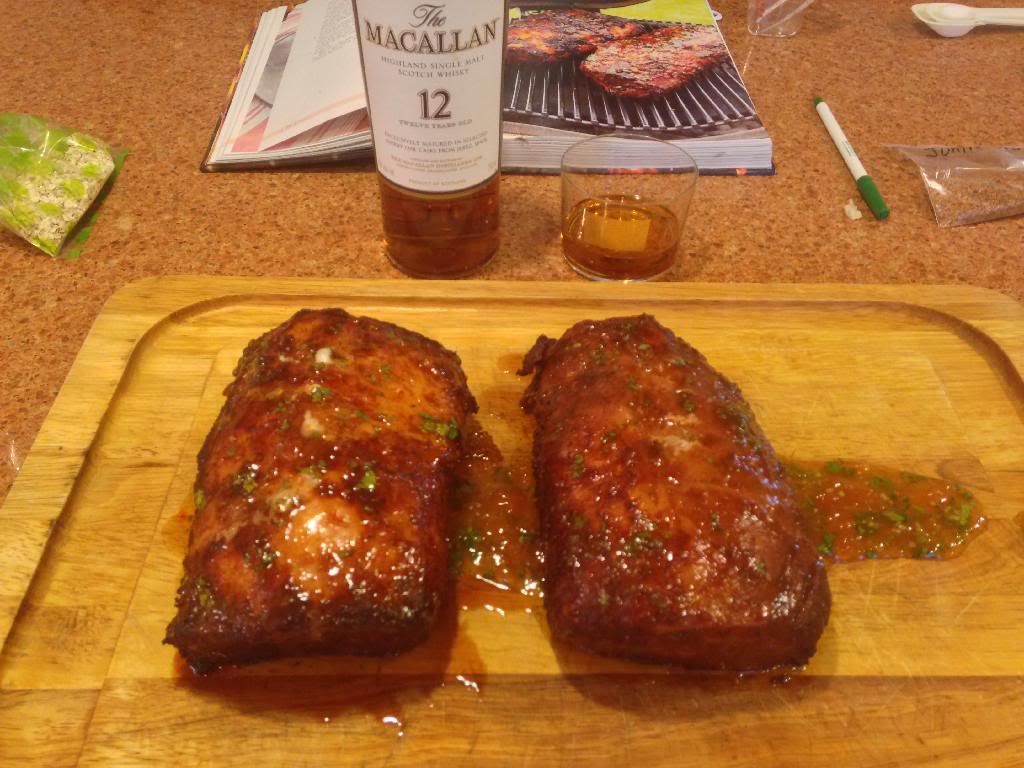 And here it is dredged in the glaze and plated:

This was phenomenal. Just the right amount of smoke in the pork, and the rub/apricot glaze gave it a great flavor. People at the table were moaning - almost always a good sign. The recipe's a bit of work from start to finish, but definitely worth it.
"If the world is something you accept rather than interpret, then you're susceptible to the influence of charismatic idiots." - NdGT
"The truth is, these are not very bright guys, and things got out of hand." - DT