Well, I was going to post in Hap's thread, but did not want to mix this with his masterpiece. Really, he does some excellent cooking and the pics.....!
Anyway, here is mine, a 6.3 pounder, fat cap removed completely, rubbed up. He had a dry brine in the fridge last night and was tied, and rubbed a few hours ago, now in the egg, indirect at 300 dome.
We have a whole bunch of eats here. Also grilling a small batch of Sriracha shrimp. Then the Clock cooking will produce chicken alfredo pasta, mashed taters, beans and bacon, brussel sprouts and bacon..... its gonna be fun.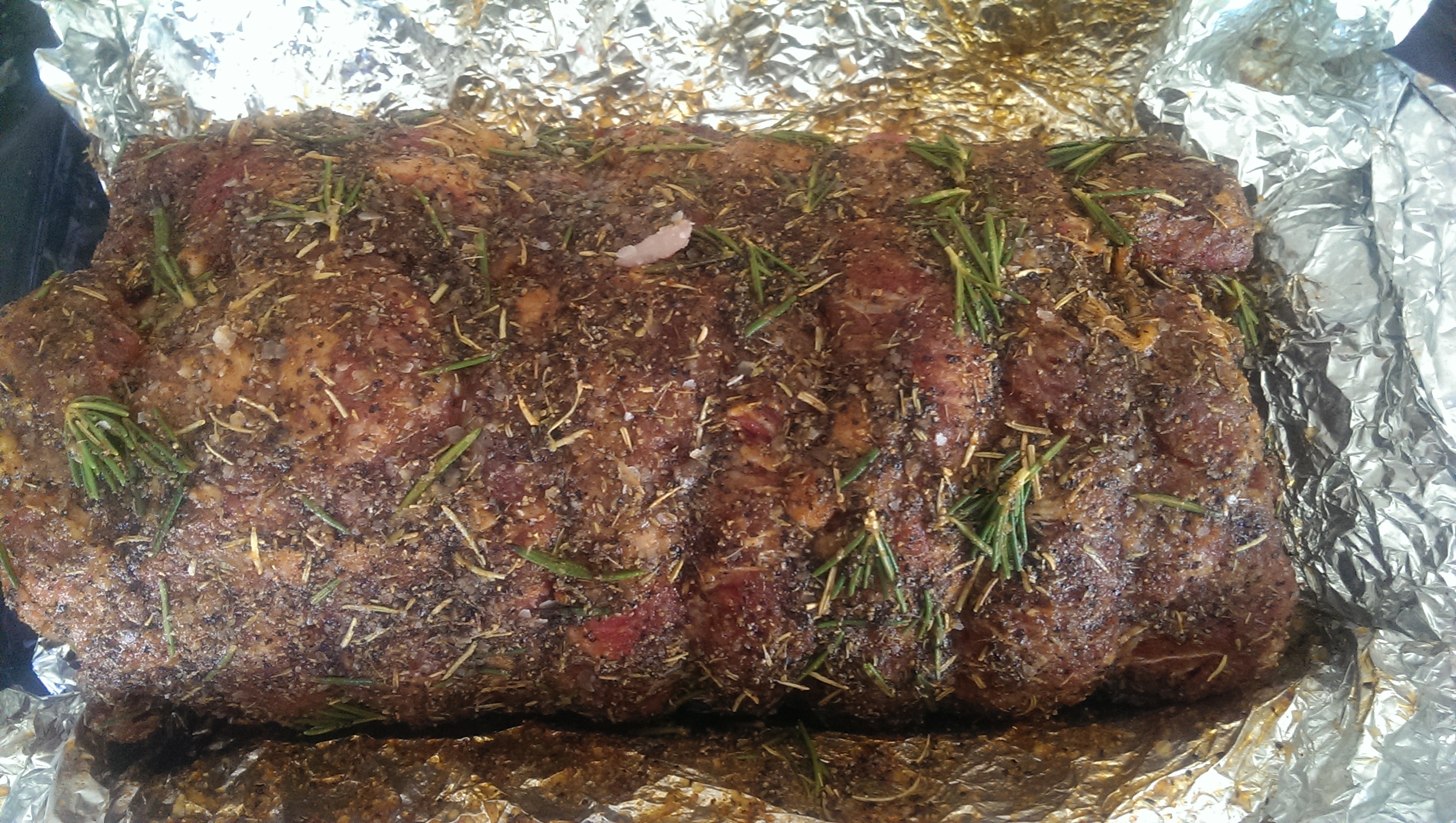 ______________________________________________
Large and Small BGE, and a baby black Kub.
And all the toys to make me look like a Gizmo Chef.
>:)
Chattanooga, TN.