Tonight's dinner, just something I threw together from things I found around the house - bell peppers, onions, beef stock, butter, garlic, salt, oregano, basil, a few sprigs of rosemary. Oh yeah, and a standing rib roast. You know, just laying around the house stuff.
Here's the roast before going on the Egg: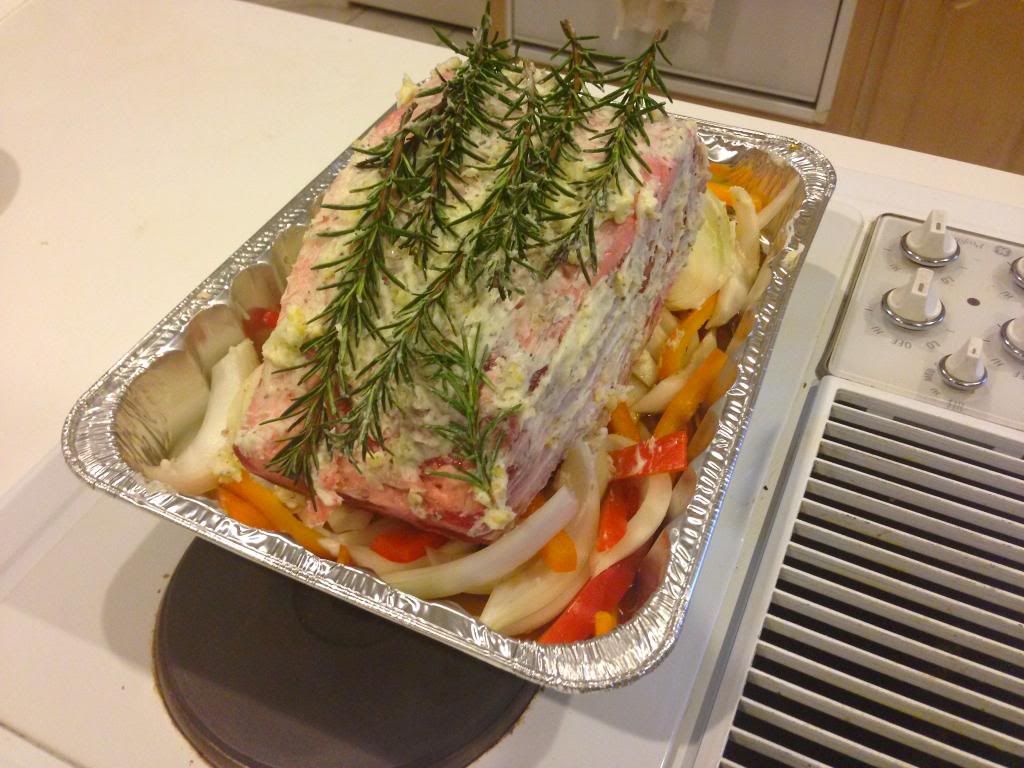 Coming along. This is after 45 minutes at 400. Time to lower the temp to 325 and cook it for another 2 hours or so:

I'l update in a couple hours when it's done.