We finally tried spaghetti squash on the Egg last night for the first time,first time either have even actually had it to be honest. 350F raised direct for 40 minutes. Didn't think it was quite done, so it went in the oven while I grilled up some chicken. Seasoned it with salt and pepper and some olive oil before it wnet on the grill. Added some more salt and pepper, some butter and some fresh Parm when it came off. Wasn't bad, but wasn't knock you socks off, if you know what I mean? A little sweet, different texture than pasta. I could eat it, especially if we had a good recipe. So that's what I need, considering we have another half of it in the fridge. Mrs. G also sauteed some kale while I grilled the chicken. Don't tell her that I told you this, but she got distracted by one of her shows and burned it a bit, the garlic anyway.
Chicken three ways. Mine had John Henry Texas Chicken Tickler, Mrs. G had Ragin River and one with Italian Seasoning for dinner tonight.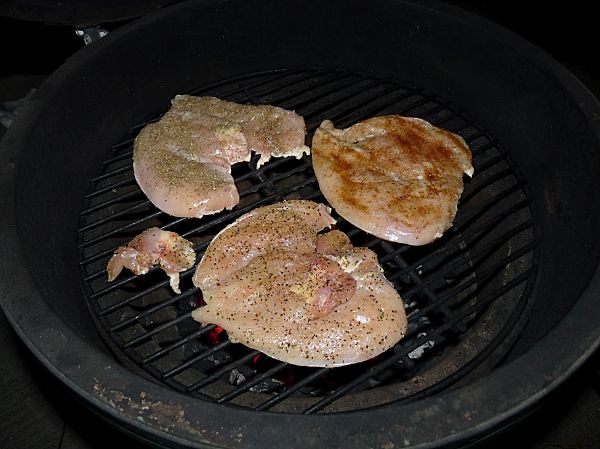 Sorry, no plated pictures. So who's got a killer, healthy spaghetti squash recipe?
Rowlett, Texas
Griffin's Grub or you can find me on Facebook
The Supreme Potentate, Sovereign Commander and Sultan of Wings