Hey everyone, I got a craving for pizza and started reading through old threads on the forum to see if I could learn anything new before attempting one today or tomorrow. One thing I noticed is how a lot of folks around here are getting great browned toppings and crusts (I know there is some fancy italian word for the top of the crust, but I can't think of it now), while mine usually turn out barely browned or even white sometimes. I use a generic bread flour that I typically buy from Sam's Club in a 25 lb bag (got this idea from a Zippylip thread) and I set my Egg up like many do here, platesetter legs down, green feet, pizza stone. Typically, I start the Egg with the weedburner, put in the whole set up, and let it go wide open for about 20-30 minutes before putting the first pie on. The Egg usually settles in around 600-700 dome with this set up. I don't have an IR thermometer yet, but its on the wishlist.
So how are you guys doing it? Here is a few pictures that inspired me from a 2010 thread called "MidEggLantic Fest & PIZZA PIES" by
@SmokinGuitarPlayer
Nice browning on top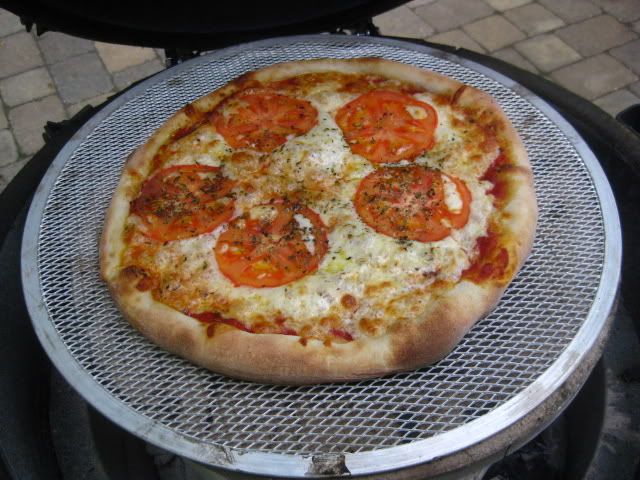 While I think the looks of the above is more what I am going for, this looks like a very authentic pie with nice char on top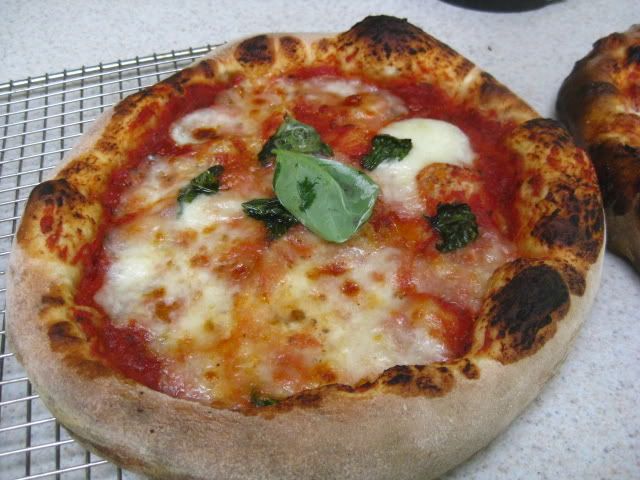 Compared to two of my recent pizza cooks...which were tasty, but not as nice looking.(sorry about the iPhone pics, this was before my camera)
White crust! AHH!
Slightly browned on top...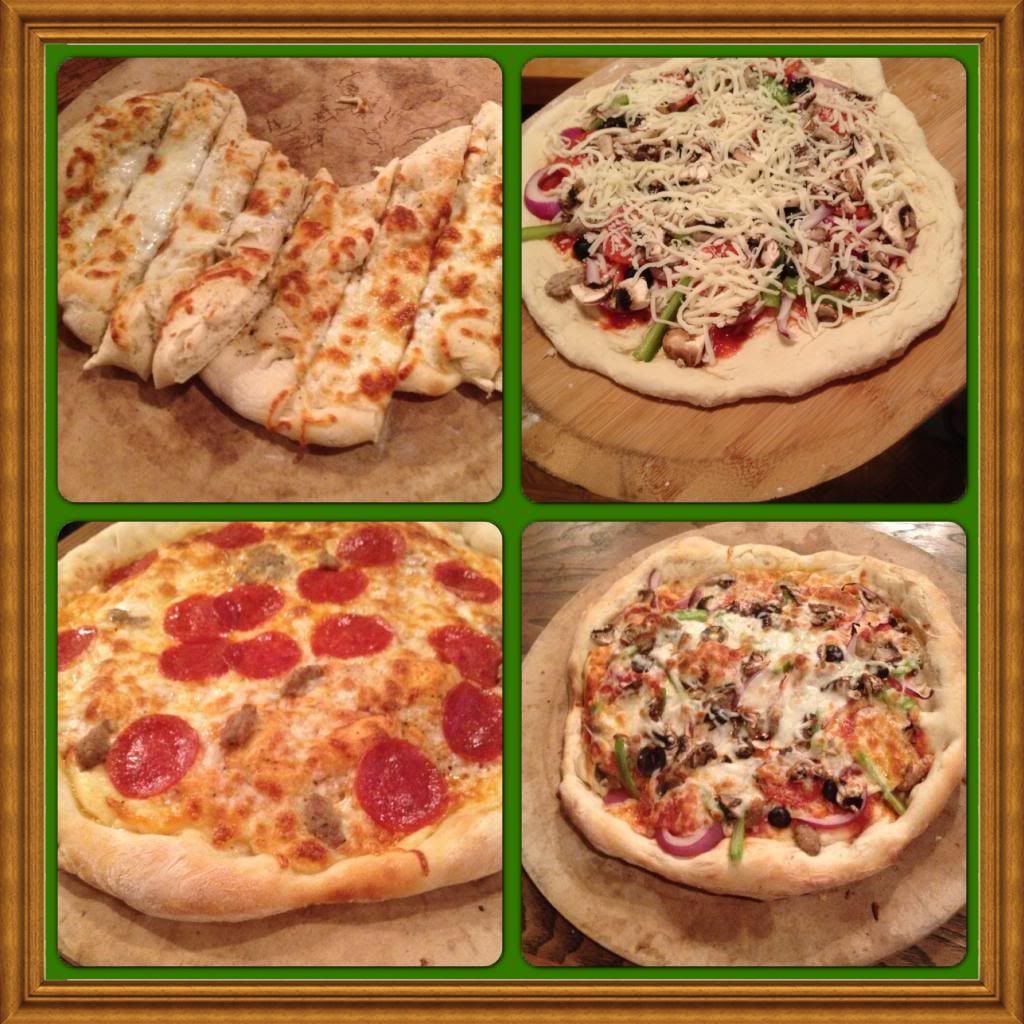 Tips? Comments? On one of the SmokinGuitarPlayer's threads, he mentioned "charging" the dome at high heat for a while before inserting the platesetter and stone, has anyone else tried this? I'd be kind of worried that a cold platesetter may crack from thermal shock if you dropped it into the Egg, but maybe not (seems to have worked for the SmokinGuitarPlayer). What about oil or sugar in dough? I use the Zippylip recipe, which doesn't include oil or sugar.
Thanks for reading!